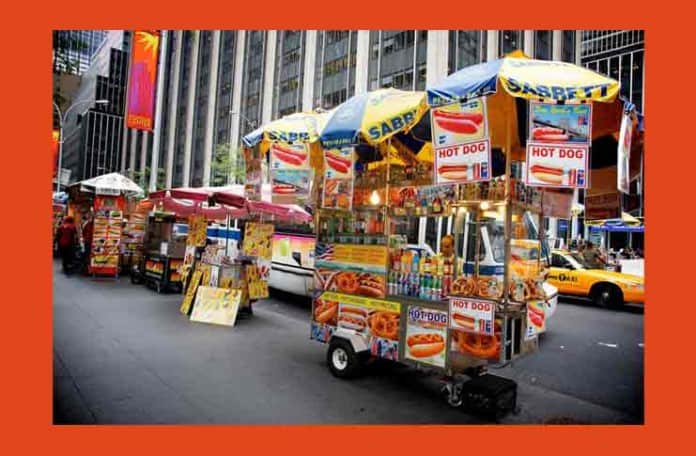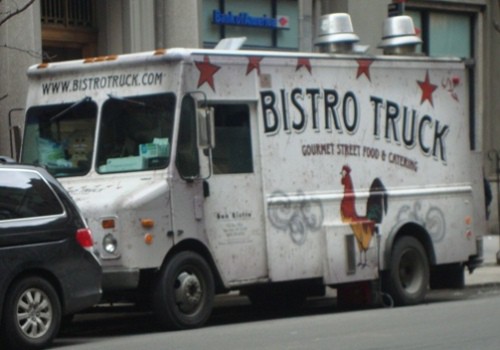 The 2010 Vendy Award Finalists were announced today.  There were some expected finalists, as well as some surprises. 
Last year's Rookie of the Year, Schnitzel & Things, returns this year in the main category. You can never count out Oleg and company's delicious pounded cutlets of veal, pork and chicken.  They are one of the reasons we started New York Street Food last year – to get our schnitz on.
Also returning from last year's Vendy's is the King of Falafel & Shawarma, Fares "Freddy" Zeidaies.  Freddy's been nominated twice previously.  Could this be his year?
The new Vendy Award nominees are:
Bistro Truck – The current NYSF Featured Vendor, and one of our personal favorites that is actually celebrating it's 1st Birthday today.  What a great birthday present! We were down at Bistro Truck earlier today for some birthday cake.  We also got their new salmon burger, which we will write up within the next few days.
El Rey Del Sabor – One of our favorites Mexican carts.  We love their burritos, enchiladas and tacos, among other things. Very fresh and tasty.
Patacon Pisao – They are the wild card in this year'sVendy Award finalists.  The first Venezuelan truck in NYC serving one-of-a-kind patacones.  The name translates to "flattened plantain," which is what you get if you order the namesake special: a choice of meats with lettuce, tomato and "special sauce," sandwiched between two fried-plantain disks.  They park way uptown on 202nd St, and are not part of the midtown or downtown food truck scene, so they are not as well known as some of the other finalists.  Last year's Vendy Award was won by a relative unknown too, Country Boys Tacos.