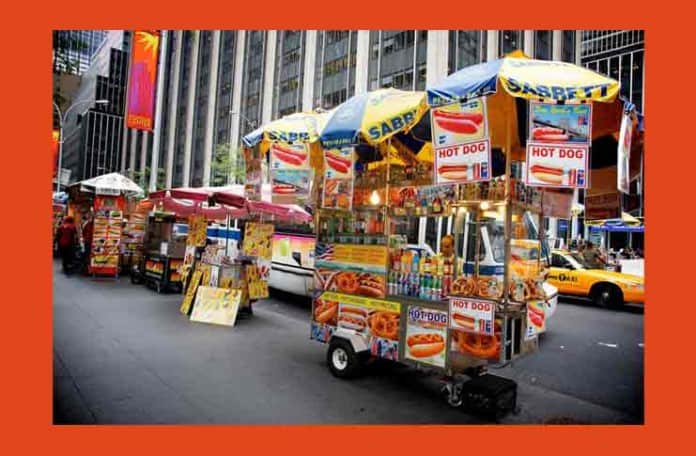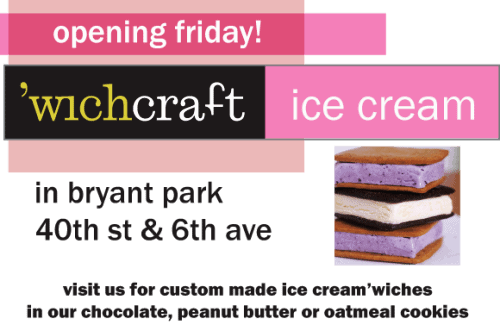 Friday the 13th. Must be your lucky day, because you can score some FREE ice cream from the 'wichcraft kiosk in Bryant Park.
To celebrate the seasonal opening of their ice cream kiosk, 'wichcraft is giving away custom made ice cream'wiches in chocolate, peanut butter or oatmeal cookies.
The giveaway is from 2-4pm at their kiosk, which is in Bryant Park at the 40th St & 6th Ave side of the park.  Thanks to @MidtownLunch via @ZeroBudgetNYC for the tip.