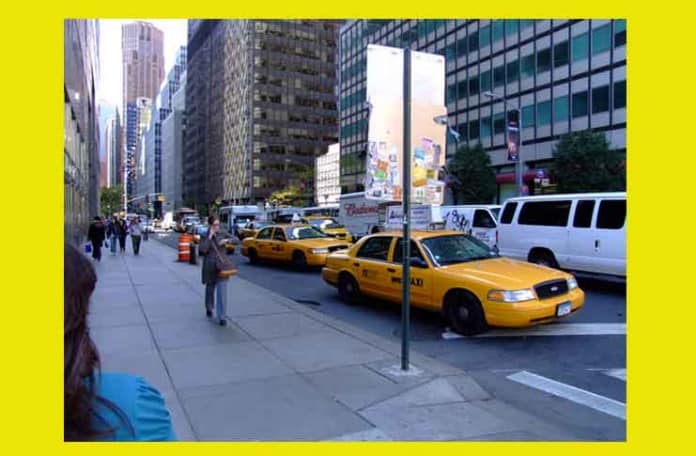 Today's Lunch is the chicken gyro from Gyro II, a storefront on the east side of 7th Avenue between 33rd and 34th Street.  After the not-so-great chicken and gyro platter from the Sara Halal Food Cart last Friday, I went back to my favorite gyro place that has been around for over 30 years.
Gyro II is a block from Penn Station and Madison Square Garden, and just about every time I go to a concert or a game at the Garden, I stop at Gyro II first.  It's been a tradition since I started going to concerts at the Garden as a teenager. and I've continued this tradition by taking my son to Gyro II before going to see Roger Waters perform Dark Side of the Moon at the Garden a couple of years ago.  In a city where restaurants come and go at an alarming rate, Gyro II is a fixture that will probably outlive Keith Richards.
Now for the food.  It may not be the best gyro ever, but it's my favorite, and that's because of the sauce.  It's a yogurt sauce that's on the sweet side with a healthy dose of paprika on top.  The chicken, lettuce and onions (I don't like tomato) are all fresh because it's a high volume store, and there is a lot of turnover during the day.  I'm not going to pick the ingredients apart because this is one example where the whole is better than the sum of it's parts.  The sides are good too: the round, thin fries, the waffle fries and the onion rings are all fine choices.
Today's Lunch was not from a street vendor, but gyros are definitely street food, and this store is an old favorite.  The gyros are $6.75 now (not $4.95 like when I was a teenager), but Gyro II will always have a place in my heart.  One word of warning though.  Make sure you have plenty of napkins, because the gyros from Gyro II can be quite messy.  Love often is.
What do you think?  Should Gyro II be put in the Honorary Street Food category?  I'm thinking so, but that may have as much to do with my history there than anything else.  I'd like some other opinions.