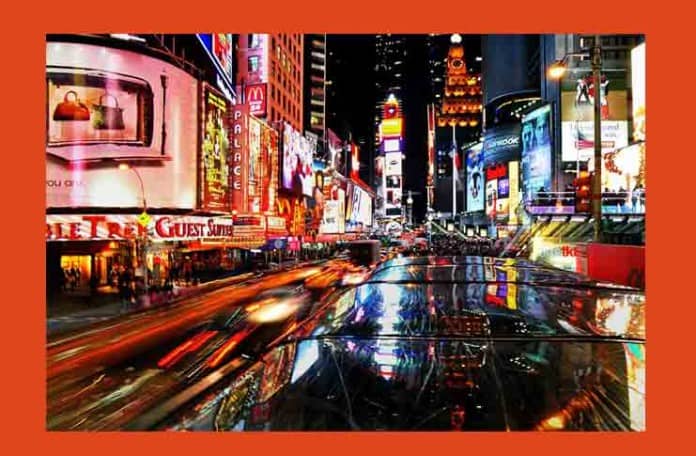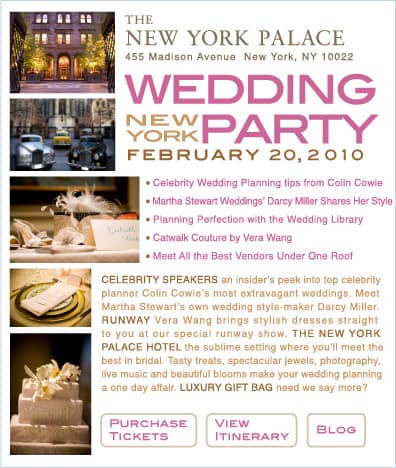 We previously told you about weddings where the bride and groom brought in a food truck for dessert or a late night snack for their guests.  The idea must be catching on.
The Wedding Party, which takes place this Saturday (20th) at The New York Palace, brings together all sorts of wedding vendors for prospective brides (and probably their mothers) to sample their wares.  The vendors include wedding planners, a Vera Wang wedding dress runway show, calligraphers, bakers, photographers, chocolatiers, and many others.  The schedule is here, but we're only interested in what they have planned for 4:15pm:
"Ah, one final treat. We've put fun food trucks in the Palace Courtyard for the ultimate goodbye — Jiannetto's Pizza, Le Gamin crepes and The Treats Truck." [Wedding Library Buzz]
I wish Wafels & Dinges was around when I got married.  Our guests would have loved it!
Have you ever been to a wedding where a food truck served the guests?  Tell us about it in the comments.