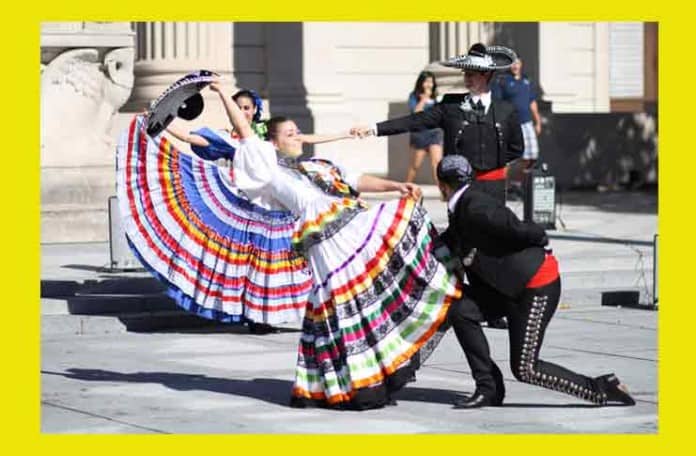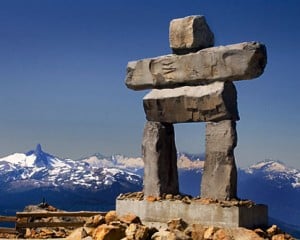 At the Vancouver Olympics, street food is available at some of the international pavillions.  It's not the best street food you'll ever eat, but it seems worthwhile when you consider the gorgeous setting.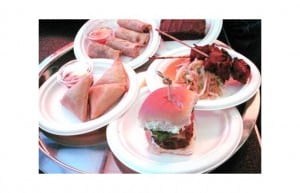 In the Ontario House pavillion, all the items are tapas size and cost $5.  Some of the better offerings were the slider, a smokey mini-burger and Dufflet's brownie (a well-known Toronto bakery). Jerk-marinated Conestoga pork loin skewers were nicely spiced but reportedly a bit dry; pakoras and duck spring rolls were fine as long as you juiced it up with their sauces.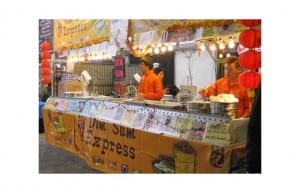 The food court at the Plaza of Nations has a multi-cultural array of foods, and feels like a street food market in Asia.  And in the Yaletown neighborhood of Vancouver, there are stalls set up with a creperie and hot chocolate.
The Olympics doesn't have to be a rip-off.  This sounds like a good time.