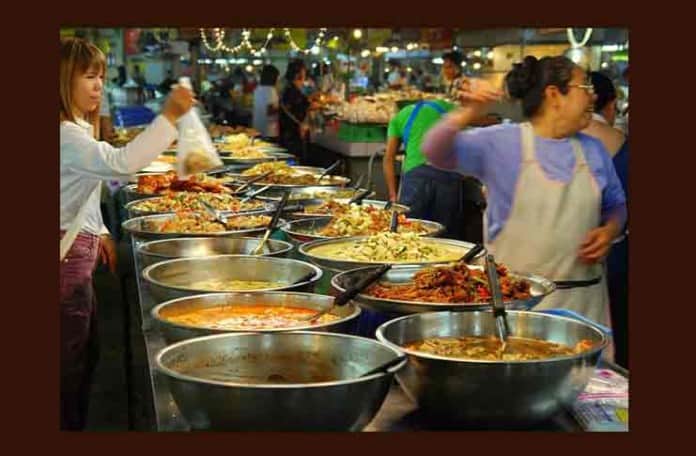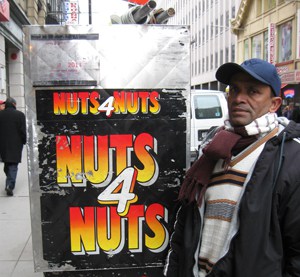 What's a street vendor to do when Mother Nature calls?  If you're Mohammed Shirajul Islam, a roasted peanut vendor in Lower Manhattan who's been a street vendor for the last ten years, you leave your cart unattended, go to a nearby bookstore, and when you return, your vending license has been scratched away because vendors are prohibited "from leaving mobile vending food units unattended whenever food is maintained on the unit, as a matter of public safety."
Mr. Islam says, "Now I have to wait until they give me a new permit, and that could take a month. I can't sleep. Street vending is how I provide for my family."  This is what the Street Vendor Project is describing as the first salvo in an imminent crackdown.
And Mohammed Shahajan, another vendor, pointed out, "Everybody has to use the bathroom—and should be able to. We are men and women—we are not made of plastic." Vendors already have a hard time finding appropriate bathroom facilities during their long hours on the street. This will just make things worse. Shahajan and Islam will join other street vendors this morning (Tues) at 10 a.m. at a protest in front of the Health Department headquarters at 253 Broadway. [Gothamist]
If you can make it down there to show support, it would be very much appreciated by the street vendors we all know and love.  How many people do you know that can hold it in for 10 hours or so (or should have to)?