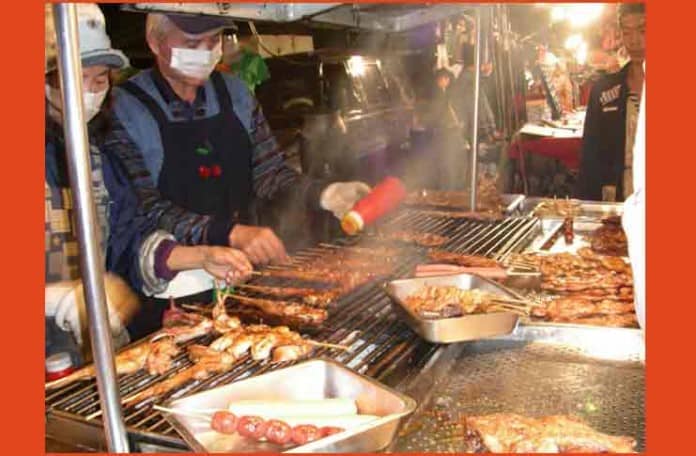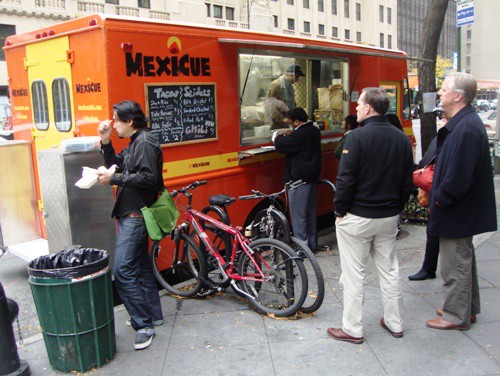 How does a food truck stay fresh in the challenging New York street food scene, where there are new trucks coming out seemingly every week?
If you're Mexicue, a 2010 Vendy Award finalist in the Rookie of the Year category, you do it by crowdsourcing menu ideas.
Each month, Mexicue will feature a new "monthly ingredient" and ask people to submit recipes using that ingredient.  The public will then vote on the menu ideas, and the winner's recipe will be featured on the Mexicue menu for a month.
The winner will receive a $50 gift certificate to Mexicue, 2nd prize is a $25 gift certificate, and 3rd prize is a $10 gift cerificate.
The recipe should be consistent with their menu, which has a variety of tacos and sliders, and incorporates aspects of Mexican and Southern American Barbecue.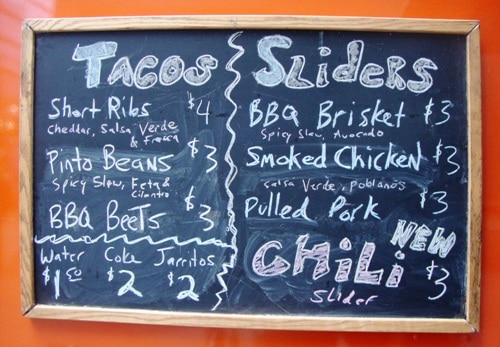 So what's the first monthly ingredient?
The month of May's featured local ingredient is a delicious Smoked Cheddar Cheese from Friendly Farms.  Take this ingredient, apply the Mexicue concept, and create a delicious taco or slider.
Click here to find more info and enter the contest.  Only persons residing in United States who are at least 18 years of age can enter.
The contest starts April 05, 2011 @ 05:41 pm (EDT) and ends April 22, 2011 @ 05:41 pm (EDT).  Need more Details?  Read the Official Rules