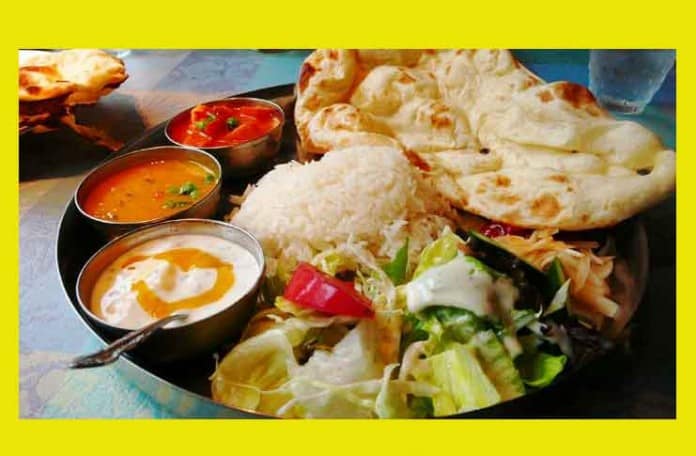 Friday's Recipe for this week is shrimp curry, Trinidadian street food that I had last week at the Trini-Paki Boys cart on West 43rd street for lunch.  This recipe is not from the Trini-Paki Boys cart, but is courtesy of Hawker Street Food, which has a lot of great recipes for street food from around the world.
He pairs the shrimp curry with roti canai , the Indian bread, but I had it over white rice, which is easier.  I'm sure the roti canai is a good choice too, if you want to go the extra mile.
Take it away Hawker:
"This is a fairly simple curry recipe that can be cooked a couple different ways. I like to use canned tomatoes so that I can use roasted without burning anything. There are a couple different ways to do the curry too, and you can choose whether to use whole seeds or ground. Depends what you have handy – we tend to have plentiful ground cumin, so that's what I use."
Shrimp Curry
Your choice – for the curry, use:
1 Tbsp curry paste or powder
– or –
3/4 tsp cumin
3/4 tsp coriander
3/4 mustard
1/2 tsp black pepper
1/2 tsp tumeric
1/2 tsp red pepper
You can either grind this from seeds or use ground spices
2 Tbsp oil
1 onion, finely chopped
2 cloves garlic, finely chopped
2-3 in. grated ginger
1 can of diced tomatoes
1/2 cup water
1 tsp salt
1 1b medium shrimp, shelled, de-veined and cleaned
2 Tbsp fresh lime juice
Directions
Cook the onion, garlic and ginger over medium heat until the onion is translucent, about 5 minutes.

Add the spices or paste and cook 2 minutes more.

Add the tomatoes, water and salt and stir. Bring to a boil, then simmer until most of the water is boiled off.

Add the shrimp and stir well. Cover and let the shrimp cook for 5 minutes.

Remove from heat and stir in the lime juice.