Even if rice is not traditionally from Latin America – it was brought to the region by colonizers, and the locals have found a way to make it their own. Rice-based dishes in South America, just like any other dish, are full of flavor. They provide a mix of textures, and colors and it makes any dinner guest's taste buds tingle.
Even though each country has a singular way of cooking, they all share one thing in common: they exploit the land they grew their nations in. What is more, they managed to embrace foreign influence and created new and unique dishes that flew back to other continents.
So, if you're a fan of South America's cuisine and want to try a national dish of every country, you've found the short guide you were looking for. Read on to learn how to make different traditional dishes from this wonderful region.
Venezuelan dish: Pabellón Criollo  
This is a staple of Venezuelan cuisine and it consists of a mix of white rice, black beans, sliced steaks and tomatoes.
The dish is named after the word 'flag', or 'pabellón' in Spanish. As you know, Venezuela's flag is red, yellow and blue and the ingredients try to resemble it through its colors.
Traditionally, Pabellón Criollo is served with tajadas, a kind of fried plantains, and cheese. When served like this, it is actually called 'pabellón con baranda', which literally translates to 'rails' as the plantains prevent the food from falling off the plate.
Watch this to learn more about this dish:
Peruvian dish: Arroz Chaufa  
Honoring its Chinese influences and the fusion-style cuisine Peru is so renowned for, arroz chaufa is a local version of Chinese fried rice. It takes just a few ingredients and it is actually really simple to make, especially because it only requires one skillet. You can find and follow the recipe here: https://carolinarice.com/recipes/arroz-chaufa/.
To succeed in making this dish, organization is key. Gather and prepare all the ingredients first and you will have to cook them in badges and remove them from the cooking pan only to bring them together at the end.
Watch this to learn how to make it right:
Colombian dish: Arroz Con Coco  
Simple ingredients like white rice, coconut milk, sugar and some salt together with some water can make a staple dish for a whole nation. Arroz con coco, which translates to coconut rice, is exactly that.
Arroz con Coco can be served as a side dish to fish steaks when topped with raisins. However, you should know this dish combines what some may consider an eccentric mix of flavors: it is both savory and sweet at the same time. You might find it odd, but if you never try it, you'll never know!
Here's a great clip that will show you how to make it:
Chilean dish: Arroz Con Huevo  
By now, it shouldn't strike you as surprising that just two or three pretty much classic ingredients could become representative of a country's cuisine. Arroz con huevo can and does indeed.
This dish, rice and egg in English is a traditional Chilean lazy lunch. What is that? Just an easy and quick preparation that you have when you don't have the time to make something more elaborate. It is foolproof, you make the rice and top it with a fried egg.
Naturally, you will find several versions of it. Moreover, contrary to what one may think, the simplicity of this dish has nothing to do with the lack of money. This dish is enjoyed by people of every social class around the country.
Watch this to get a glimpse of this dish:
Brazilian dish: Galinhada  
Brazil is music, color and joy. And so are their dishes. Galinhada is the Brazilian version of a rice and chicken stew. It is enjoyed by people all over the country and it is a staple in festivities or holidays. It is named after 'galinha', a Portuguese word that means chicken in English.
This dish takes more ingredients and it may take longer to cook, but it is totally worth it. Galinhada combines chicken and rice with a mix of vegetables such as scallions, tomatoes, tomatoes, and parsley. Seasoning is of the essence and it is provided by lemon juice, saffron and paprika to give the dish its unique reddish color.
Here's a good recipe for Galinhada:
These are just a few of the many dishes you can enjoy in the Latin-American region. Whatever you try, you will love it, so if you do, let us know how it goes in the comment section!
Want to read more of our latest posts? Check out our post about the benefits of cooking at home and having homemade meals.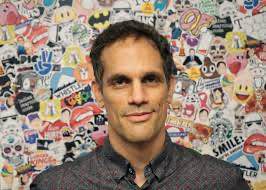 Andrew is the founder and CEO of StickerYou, a global, e-commerce leader in custom-printed, die-cut products that empowers consumers and businesses to create high-quality materials for personal expression, marketing, and packaging.