Did you know that the white fish tilapia has loads of associated health benefits? In this article, we're going to look at why tilapia is growing in popularity as a health-food option. You've probably seen tilapia growing in popularity as a street food option in recent years, both in this city and beyond. There's a good reason for that — it's cheap, tasty, and versatile — and most of all, healthy.
Tilapia is actually a broad term that refers to over a hundred different species. Tilapia is a lean white fish that has grown in popularity in recent years and is now one of the most popular types of fish on the market. One of the reasons for this, along with the health benefits, is its mild taste and versatility with lots of different types of food. It doesn't have that fishy taste that put many non-fish eaters off.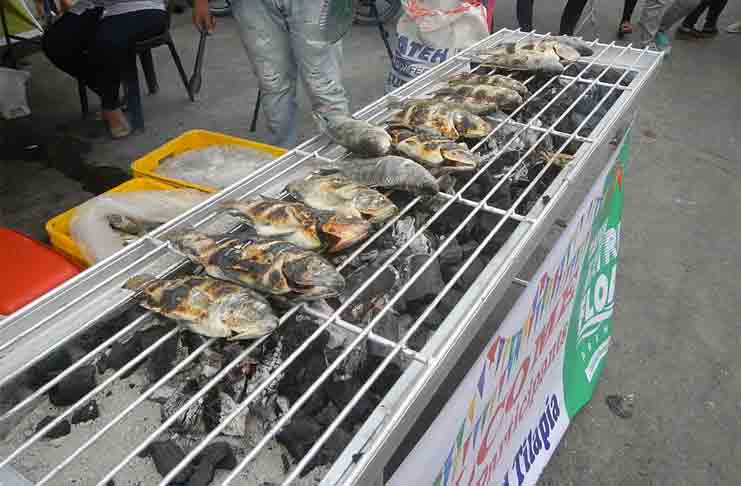 But what about the health benefits? Let's have a look at them.
Tilapia has been credited as a great source of a number of different vitamins, nutrients and minerals. These include a significant amount of protein, along with those all-important omega-3 fatty acids.
Tilapia promotes growth and development as it's so rich in protein. One serving of tilapia could account for more than 15% of your required protein intake for a day. This promotes cell and organ growth as well as helps metabolic activity of your organ systems.
While tilapia is high in protein, it's also low in calories and fats, setting it apart from many other non-fish animal products. This means you can reduce your caloric intake while still getting vital nutrients. Fish like tilapia is a great diet option if you're trying to eat healthily without using crash or fad diets.
Tilapia is also rich in phosphorus, which is essential for human health and plays a big role in the development of bone matter and general bone health. It's also important for your teeth and nails.
Fish like tilapia can also help to prevent other conditions, and is especially important for heart health. As a rich source of fatty acids, tilapia could help lower your cholesterol levels and improve the cardiovascular system while reducing blood pressure. It's also good for brain aspects and a number of other important parts your health.
Let's not forget — it's also tasty. If you've seen more and more street food vendors offering tilapia, give it a try. Tilapia works well with a number of different cuisines and is a good substitute for other meats.
If you're just starting to think about cooking tilapia at home, there are some incredible options available. Check out these tilapia recipes for some inspiration.