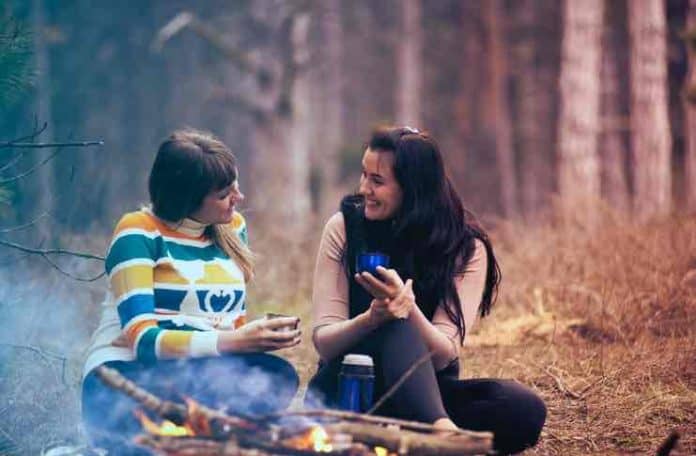 The poet William Cullen Bryant said, "Autumn… the year's last, loveliest smile", and he was right! Autumn scenery is just perfect for spending time outdoors with your friends and family. There are a lot of things that one can love autumn for. For example, enjoying beautiful sunsets when the sun is hiding behind trees turning red and orange. Seeing big and bulky pumpkins in front of neighbors' houses. And having interesting conversations over delicious food. We found two really yummy Autumn BBQ Recipes that you can prepare for this, read on…
When it comes to food, nothing tastes better than well-grilled vegetables and aromatic fish. That's why organizing a BBQ in your garden is a fantastic idea! After all, food isn't just something to fill up our stomachs. It helps strengthen bonds with people, serves as an excuse to meet, and thanks to it, we are getting familiar with new cultures.
BBQ is often associated with the summer, but autumn is not a time to pack up your grill. Yes, it's getting dark earlier, but it is an opportunity to make your porch and garden more magical. You can 
You can invite your guests for the evening and prepare a great atmosphere earlier. Place charming lanterns (for example, hollow pumpkins), and prepare food for grilling outdoors and some sweets. For BBQ equipment bits of advice, check out https://outdoorcookingpros.com/, it's one the best places for enthusiastic food lovers.
The whole fun begins when your guests are coming. You will need something "concrete" and salty and something sweet to finish the feast. Try to involve your friends in preparing some of the things to eat (you will get the best recipes in a moment). It always brings people together! 
So Here are 2 Autumn BBQ Recipes:
BBQ Whole Fish With Vegetables and Turmeric
When thinking about barbecue, we often have chicken and pork chops in mind. But these are not the only ones of BBQ favorites. Don't forget an aromatic fish grilled with veggies and spices. If you would like to prepare the perfect tasty fish, you will need to marinate it earlier. It is best to start things in the morning. But don't worry – it will take a couple of minutes – almost the whole process runs without your intervention.
Ingredients:
4 x 500g whole trout

Salt and pepper

Lemon

Clove of garlic

Parsley or/and other fresh herbs

1 spoon olive oil

a pinch of turmeric
Heat the grill. Clean the fish insides, rinse and dry it thoroughly. Make a few cuts with a knife on each side of the fish to a depth of about 0.5 cm. Sprinkle it with salt and pepper on the inside and out. Stuff it with 2 slices of lemon (leave the rest to drizzle), a halved clove of garlic, and a sprig of parsley and or fresh herbs. Brush with olive oil mixed with turmeric.
Place it directly on the hot grill and keep the fish on it for 4 minutes on each side.
Note: A prolonged grilling will dry out the meat unnecessarily!
Serve with the rest of the lemon sprinkled.
Pumpkin Muffins
In order to make the menu fall-oriented, you will need some symbols that everyone connects with autumn. The most important and obvious one is pumpkin! Everyone loves it, and we must say there are plenty of ways to use it. You can make a cake or cookies. Today we will present you the best recipe for pumpkin muffins, which will be an excellent addition to your first meal!
To make 12 muffins, you will need:
– 300g flour 
– 1 teaspoon baking powder
– 1 teaspoon baking soda
– 170 g sugar
– peel grated from 2 oranges
– 2 tablespoons vanilla sugar
– 2 eggs 
– 200 g baked pumpkin puree 
– 60 ml of milk
– 150 g butter, melted
Preparation
:
Preheat the oven to 190 degrees Celsius. Sift the flour into a bowl together with the baking powder and baking soda. Add sugar, a pinch of salt, orange zest, vanilla. Stir and set aside.
In the other bowl, beat the eggs and pumpkin purée with a fork. Add melted butter and milk, mix it with a fork. Now, gently combine all ingredients with a spoon: add the egg mass to the loose ingredients and briefly and gently mix with a spoon, only until the ingredients combine.
Put the dough into the muffins' form. Put it in the oven and bake for about 18 – 20 minutes. Don't forget to sprinkle with powdered sugar!
Conclusion
For the perfect BBQ in your garden, all you need is a pack of friends and, of course, a pile of delicious food. These Autumn BBQ Recipes above don't take so much time to prepare it all, especially when you got your friends' hands helping you. You can decorate the garden beautifully to make it look like a fairy tale. Everyone will surely appreciate it.
To make everyone happy, you will need something salty that will fill up everyone's bellies and something sweet for a grand finale. We assure you – it will be a gathering full of flavors, cooking and laughter that you will remember for a long time. Enjoy your meal!