By Ron Rossi
When we are living in the new world of Covid-19, we have been limited to how all of us can live and work. No longer can we head out of our home to work during the day. No longer can we then head home to have dinner after a day at work? No longer do we have the possibilities of going to a restaurant we love or that we want to try for a difference. No longer can we plan on our next weekend to have a new place for going outside all day, grab a drink in a club, and then head over to a restaurant to find an exciting meal to eat. 
No, Covid-19 has changed our lives, for the time.
Instead, we are now home and have new ways to work, live, and to eat when we want to. We even have the possibility of trying something new since it comes to making dinner with our family.
We get up in the morning and handle our work from a place in our home. We can have breakfast and lunch whenever we want. But when it comes to dinner, we decide to eat a bigger meal. This can mean that right now we even decide to eat differently than usual. 
No longer do we eat something we might take from the refrigerator and eat leftovers. Instead, we first gather cooking books, magazines, or look on the website and decide what is new and fascinating. It starts out by doing research for a recipe, and then (trying) go to a local supermarket or two and do some shopping that will last for an entire week. We shop in stores with local neighbors and hope to find fresh food in the store. We notice food that seems to be reduced in size as we spend another week at home. However, we now seem to be more focused on new ideas that we can purchase and then take home with us.
We head home, after spending time at the grocery store, and put everything away. Every new dinner for us is different. There are some good dinners, some "ok" dinners, and then others that are great. We are open to all possibilities and we make it work.
Now we open up our cooking books and magazines. My wife, our son, and I will work through books and magazines to see what will be a good possibility, to try. We no longer worry about something that will take 30 minutes. Which is fine. We might go for 3 or more hours to create a special meal or two over the weekend. Why not! We just make a go for it.
As it is, our newest directions are food and dinner called: "KETO Made Easy"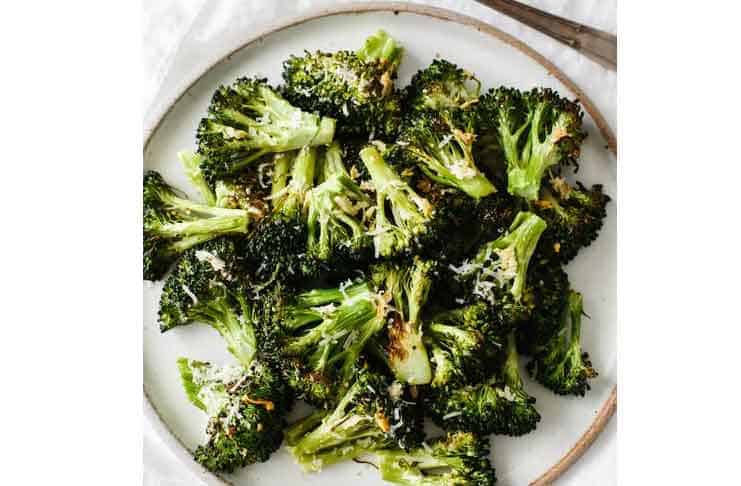 If you have heard of KETO, then that is good for you. If you haven't heard of it, then now is the time to try it out. It is simple to make part of your dining experience.
We began having low-carbs two months ago. At first, it seemed easy to use. Or different. The whole purpose of using KETO is to reach a metabolic process that happens when your body uses fats instead of carbs for energy. Now you can achieve the major results of eating fats for weight loss while gaining energy. In fact, eat fewer carbs and stick to the food that can help you stay healthy each time you start eating.
That was it. So, we started to eat. One day we started with Zucchini Lasagna Rolled-Up. The zucchini replaced the lasagna noodles as we use to use them. Instead, the lightly fried zucchini was rolled with cheese and herbs. It is then placed in a pan and topped with more cheese and tomato sauce. We then put it into the oven for about 45 minutes. Once it came out, it was cooked and warm.  We combined it with a salad on the side and took it all to the table. It was great and refreshing! The perfect way to start eating a new daily dinner.

On the next day, we had Lemon Butter Shrimp. Fresh shrimp from the store, we then started the process at home by cooking butter, garlic, and some herbs. Once that was ready, we put in the shrimp to cook. It took only a few minutes to saute. Finally, we put in some white wine and lemon. We also included some linguine noodles and a salad. That was it. Within 30 minutes we had made an entire dinner ready to enjoy. And we did. It was ideal.
Next, we tried to think of the next meal and the next day. And we did. Every day became different and exciting to create a new meal. Such dinners included a Chicken Jalapeno Casserole (that was heaven), Bacon Chicken Thighs (tasty), Spinach & Artichoke Stuffed Pork Chops (real nice), Baked Cod with Roasted Tomatoes (good), Greek Salads, Baked Asparagus with cheese, Pizza-stuffed Zucchini, Beef Stroganoff with rice, Braised beef tacos, and Bacon Wrapped Meatloaf. One night we even had a pizza we made at home. The pizza did not start out as part of the KETO recipes, however, we decided that we didn't want to be strict all the time. So, this day we first took the pizza dough we found in the supermarket and brought it home. We then spread it out as a pizza and covered it with cheese, tomatoes, spinach and everything needed to make the pizza perfect. We put it in the oven to cook, then brought it out to eat. It was excellent. The three of us ate the entire pizza quickly. It was our first pizza in 2 months!
Covid-19 Dinner: Cook what we want to eat we say
There are some days that we get on a roll with cooking and have more food than you know what to do with. When you're feeling particularly motivated, make big recipes that freeze well, and stow away leftovers for other nights. Soups, stews, lasagna, empanadas, and are some of the favorite items we decide to freeze.
Cook what we want to eat we say. And we read. We don't feel pressured to get fancy just because we (or our son) is in charge of a meal. If we like chicken-stuffed breast coated in truffle oil, then we shall go for it. But there's no need to reinvent the meal to make it what we want. If pizza is more our style (as it was the one night), then we made ourselves a homemade option. We have found that preparing meals we like to eat is fine. We shall be more likely to stick with home cooking.
Now we prepare for eating well all the time. We are also lucky that our son is an excellent cook. Only 24 years old, he studies every recipe he can. He goes to the supermarkets to buy what we need and the food for the recipes he wants to make. Once he is ready to make dinner, he will take everything out and start his role.
Again, dinner can take as little as 30 minutes once it is prepared. But on average he is in the kitchen and putting everything together for at least 90 minutes.  He is so good at this we recommended that once we all can go back to work out of the house, he can try to establish himself in a restaurant kitchen and become a chef in the future. It is a great profession. Time will tell.
So, eating at home can be more than average. We can make great meals. Have a good time. Talk about life, the future, and what can be for our next meal.
To give a few ideas before I go, here is a recipe to follow for the next time you can cook.
Pork Chops & Cabbage Dinner Recipe
Ingredients:
The Cabbage:
Instructions:
— Season each side of pork chops with coriander, garlic powder, and sea salt.
— Melt ghee in a cast-iron skillet over medium heat. Cook pork chops for 4 to 5 minutes on each side, or until they reach the desired temperature (145 degrees Fahrenheit for medium-rare or 160F for medium). Let rest 5 minutes prior to slicing.
— In a medium skillet, bring cabbage, vinegar, broth, chili flakes, and sea salt to a boil over high heat. Stir occasionally, cooking until the liquid has cooked off and the edges of the cabbage begin to brown.
— Serve pork chops sliced with cabbage on the side.
These grilled pork chops are delicious and would be perfect served with a salad and some brown rice.
Parmesan Crusted Brussels Sprouts
Ingredients:
1/2 lb brussels sprouts

2 tbsp

olive oil

1 tsp lemon juice

1 tsp dill

1/4 cup parmesan cheese grated

sea salt

to taste
Instructions:

— Preheat the oven to 425 degrees Fahrenheit. 
— Cut each brussels sprout in half and discard any discolored or detached outer leaves
— In a large mixing bowl, combine olive oil, lemon juice, and dill with a whisk. Add brussels sprouts to the bowl and toss to cover.
— Roll each brussels sprout in the grated parmesan cheese before placing on a baking sheet lined with parchment paper or silicone baking mat. Continue until each piece is coated in parmesan.
— Place brussels sprouts in preheated oven and bake for 20 minutes. Top with sea salt to taste and serve.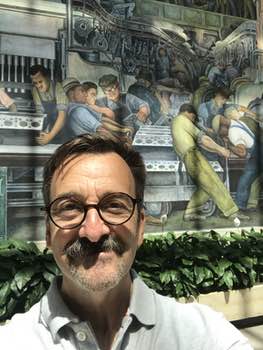 "The Jaded Traveler". Ron Rossi was born and raised in New York. A globalist at heart, Ron is a marketing director by trade, and has lived and worked around the world including Asia, Europe, Africa, and South America. Food is one of the best ways to learn about a country, a people and a culture. So, Ron is always looking for the best in mid-range to budget and street food. He is always on the hunt for a good meal anyone can afford. It is the food of the average citizen that excites him. And with having visited close to 100 countries on 6 continents so far, there have been some pretty good meals.