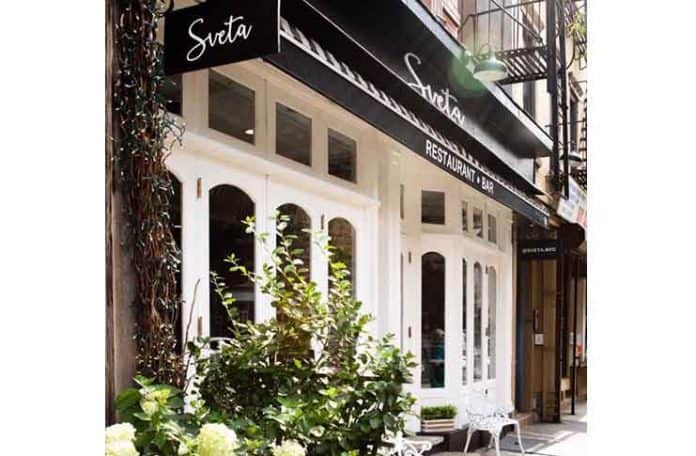 A Virtual Review by Faith Rein
Time passes quickly yet days run together at a turtle's pace during this COVID quandary contradiction. 
The city stood still as we watched St. Pats traditionally a citywide celebration with shuttered doors
Birthday's pass by, Anniversaries, no celebration other than virtual. 
This Mother's Day would be that day that we honor and cherish Mom's more than ever now. 
Home is where we stay and appreciate the comfort and care our Mom's hugs she gave us all those years. 
How we long for that embrace. 
Sunday, May 10th was a giant hug from the west village.
Sveta's Virtual Mother's Day Dinner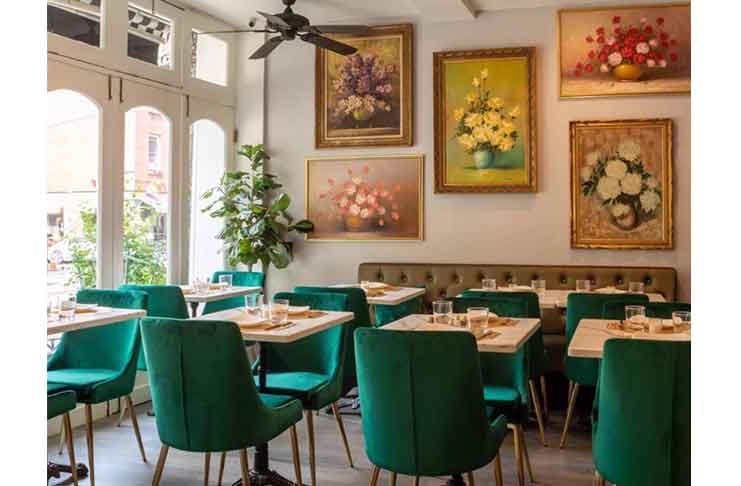 Owner of Sveta Restaurant in NYC, Svetlana regarding the Mother's Day offering: "Moving to West Village has not come without its challenges, especially in light of the current pandemic, but regardless of where we're located, my staff has always managed to do what they do best: cook incredible food for their community. People can feel the love we put into our food at Sveta, and this Mother's Day was no exception. I'm so happy we were able to provide the West Village community with a special treat this Mother's Day to help people make the best of staying at home. We can't wait to open our doors again soon." 
Head Chef, Francisco Rosa (originally from Portugal) created a beautiful Prix fix menu with a bottle of wine included for delivery.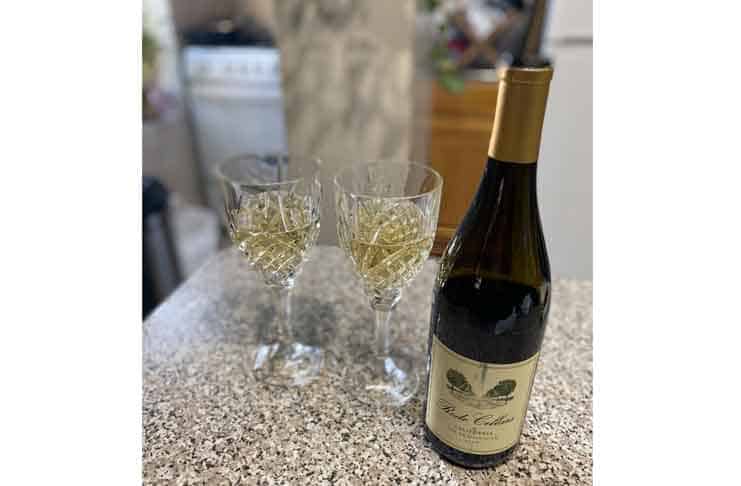 A Zoom Meeting was scheduled for 7:00 PM to feature live music. 
As a mother and soon-to-be grandmother, owner and Restaurateur Svetlana wanted to create something special for the neighborhood while practicing safe social distancing.
I was fortunate to participate in this amazing event even had a delivery from Carmine Street to Astoria. My delivery came warm and with a smile. 
Avocado Salad – Tomato, cucumber red onion, balsamic reduction. A beautiful plate of perfect summer vegetables. Refreshing and light. A great start to this much-anticipated dinner.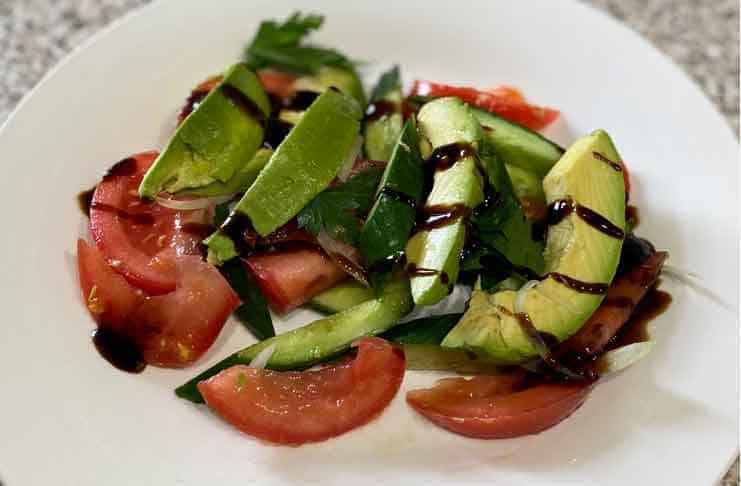 The main course was my choice: Sveta's Beef Stroganoff
Beef Stroganoff with a creamy mustard sauce. 
A generous portion of this comfort food. My choice was based on the Russian background of Sveta. 
This came accompanied with Potatoes with mushrooms, garlic onion herb lemon butter. 
Perfect potatoes and to me, this was the best part of the dinner. 
Potatoes are underrated sides that should not be ignored. 
My potato memories are strong. Best mashed potatoes memory was over 20 years ago in Vegas when my children were young. Creamy buttery and something we still talk about.
Sveta's potatoes were that good that I couldn't stop eating. Simple with deep flavors.  The herb lemon butter was the perfect balance on every bite. This was one of those dishes I could eat every day.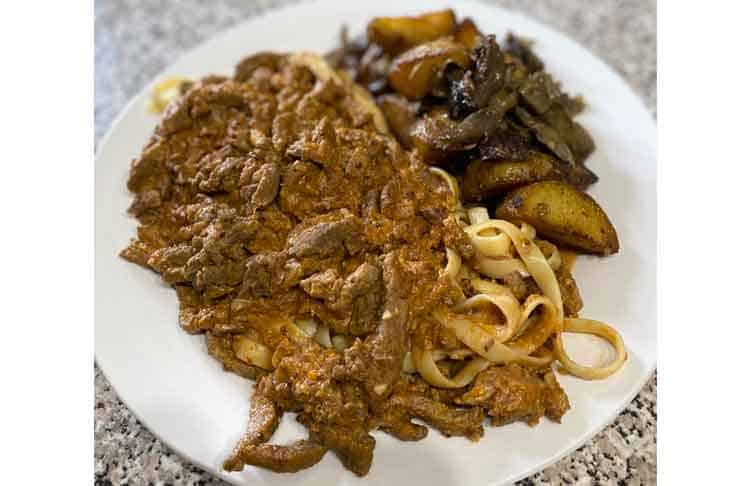 The wine was a chardonnay and perfectly paired this dinner. 
The virtual Zoom dinner meeting was to start at 7:00. Earlier that day I received my login and password but had technical difficulties and missed the virtual party. 
Ending this lovely dinner with beautiful creamy blueberry cheesecake and homemade chocolate brownie.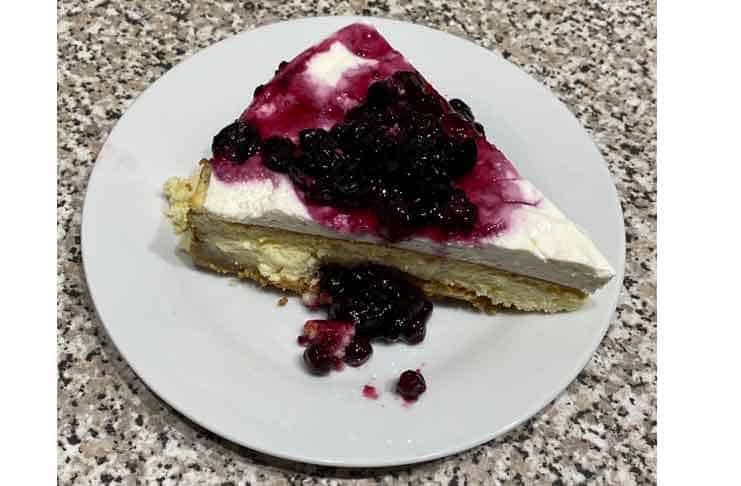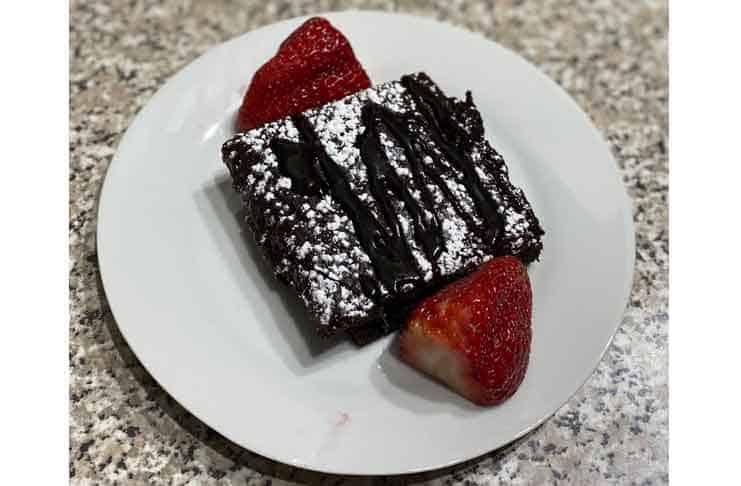 Sveta Restaurant, We'll be back For More…
Sveta Restaurant in the West Village, like so many of our favorite restaurants, is being challenged. They have been closed since that fateful day March 16th when all restaurants were ordered to close with the exception of taking out and deliveries. They were not able to do that either. 
The owner of Sveta is a Mom and soon to be Grandmother she did what Mom's do and became resilient. Deciding to create a Virtual Mother's Day Dinner. 
Beyond a beautiful meal, the sentiment of what they brought to Mom's during a time when we can't be with family was the feeling of family and love.
Thank you, Sveta for making our day a little special. 
Sveta restaurant opened its doors in the West Village in November of 2019. Sveta was previously located in Queens as a neighborhood establishment for the Russian community, regularly hosting big parties and possessing a loyal group of clientele.
For the past 30 years, owner Svetlana Savchitz has been nourishing the New York community. She opened her own fish market in 1995, to creating a neighborhood mainstay in Queens, to opening her own joint in the heart of West Village. Throughout it all, Svetlana has lived by her favorite motto: "Family first, gratitude always". 
Sveta will be one of the first places I plan to visit when doors open again. 
64 Carmine Street, New York, NY 10014 
347-681-9131
Living and loving in NYC, food has been a passion of hers. East Coast to West, Faith's goal is to explore and learn with the contribution of other like-minded foodies. Faith Rein has written for 2Girlsfromabar@blogspot.com. Youtube channel – faith.rein, love food love faith. You can find her @: Faith.rein/facebook (always looking to add friends) / faith rein@twitter / faith.rein@instagram / faith.rein@gmail.com