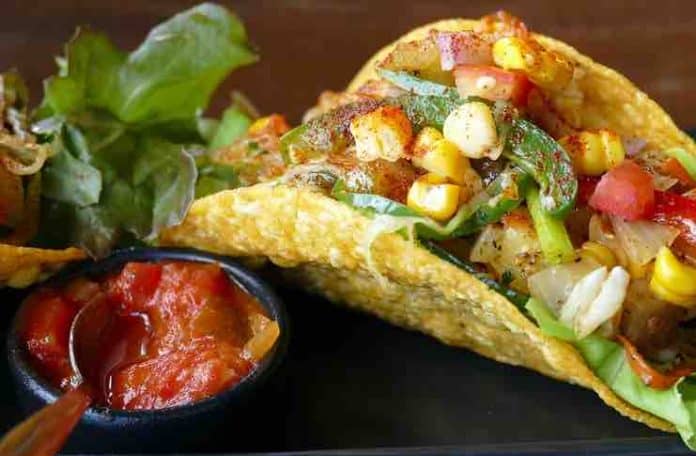 Searching for a shortlist of delicious types of Salsa? You've reached the right place. Did you know salsa has been a hot commodity since the 1500s? It originated in Central America, but it eventually spread and was officially dubbed "salsa" in 1571 by a Spanish missionary priest.
Luckily, your party guests probably won't be quizzing you on the history of salsa the next time you serve it. But they will be quizzing you on your salsa ingredients!
So, how can you avoid dishing up the same old recipe every time?
We're here to help you out! Check out our guide below for five different types of salsa to try out this spring!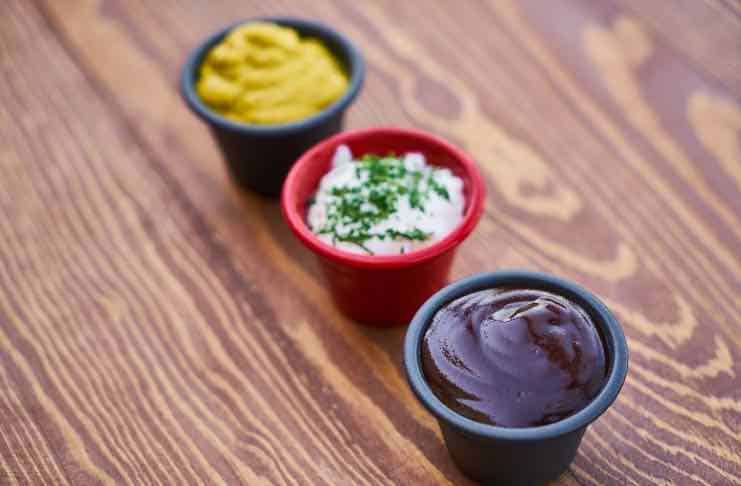 Delicious Types of Salsa You Should Try: 
1. Greek Salsa
If you want to put a Mediterranean twist on your next appetizer, test out a Greek salsa adaptation. Greek salsa recipes will vary, but they'll all have a few trademark Greek ingredients. 
A good Greek salsa will feature diced olives, feta cheese, garlic, cucumbers, and red wine vinegar. It's perfectly paired with both tortilla and pita chips or eaten cold on its own.
It doesn't require any real cooking, which makes it great for a quick snack or a last-minute party dish. All you have to do is dice up your veggies and mix them with the cheese, vinegar, and seasonings! 
2. Salsa Ranchera
Salsa ranchera is the perfect salsa to pair with proteins. The stars of salsa ranchera are the serrano chiles, garlic, and onions. This spicy salsa is often used as a topping for huevos rancheros, which is a traditional Mexican breakfast dish.
Recipeworkbook.com has an easy-to-follow recipe for a savory salsa ranchera. This salsa requires a bit of prep, but it's easy to whip up before a get-together. It also makes a great addition for pre-made lunches that need an extra fresh kick to liven them up.
Salsa rancher is essentially made by cooking down the tomatoes and peppers in order to easily peel off their skins. That's the tricky part!
After that, it's all about blending the ingredients together. Finish it off by tossing your onions into a hot pan and adding in the puree. The puree process makes salsa ranchera a thinner salsa—however, the diced onions do give it some additional depth.
There are several variations of salsa ranchera. Some people like to use jalapeños instead of serrano peppers to cut out out some of the heat. Some recipes also recommend using a dab of Worcestershire sauce to add to the sharp flavor.
3. Guajillo Chile Salsa
Guajillo chile salsa is perfect to pair with carne asada or alongside eggs and potatoes. The guajillo chiles give this salsa a unique smokey taste.
The flavor in this salsa is drawn out by roasting the guajillo chiles. You'll want to roast them in a pan until they begin to puff up. After slicing the peppers—don't forget to save the seeds—they'll be pureed in a blender. The most common post-puree addition is some garlic to enhance the flavors.
This salsa is easily modifiable though. Some recipes will suggest adding a bit of brown sugar to give it both a sweet and smokey flavor. This is ideal if you plan to pair it with meats.
Guajillo chile salsas don't need tomatoes to create a rich taste. However, they make a good addition if you want to tone down the heat.
4. Roasted Butternut Squash and Black Bean Salsa
There's no need to save squash for your fall recipes! Roasted squash makes a great addition to hearty salsas year-round. This recipe is perfect if you freeze your autumn harvests and have extra squash to use up come spring!
A well-roasted butternut squash and black bean salsa is on the chunkier side. It's well-suited for both chip-dipping and as a topper on salads. In fact, it's so hearty that you can even eat it as a stand-alone cold salad.
Of course, the roasted squash and black beans are the stars of the show in this salsa. Most squash and black bean salsa recipes also feature other salsa fan-favorites, such as avocado and chopped cilantro.
5. Peach Salsa
As spring rolls around the corner, you'll get an itch to add more fruits and veggies into your diet. It's the perfect time of year to jazz up your meals with farm-fresh produce.
Let your salsa reflect that! Different types of salsa infused with fruits have grown in popularity over the years. However, many people limit their fruity salsas to mango-based recipes.
Of course, there's nothing wrong with a good mango salsa, but challenge yourself by testing out a peach salsa instead!
While peach season runs from approximately mid-May through mid-September, you can still achieve a refreshing peach salsa with canned peaches. In fact, some people actually prefer using canned peaches, as the runoff juice adds more life to the salsa.
There are unlimited ingredient combos when it comes to peach salsa recipes. You'll note that many share a few in common: limes, bell peppers, and cilantro.
Peach salsas tend to be on the chunkier side. They're a great dipping salsa if you prefer a more textured salsa with less heat.
Experimenting with Different Types of Salsa
While salsa is a tasty addition to meals and snacks year-round, it's especially well-suited for the warmer months. You'll find different types of salsa perfect for every occasion, be it a backyard barbeque or a normal weekday supper. Kick off your spring with one of the fresh salsa ideas above!
Looking for more culinary inspiration? From reviews on the best eateries in NYC to tasty recipes to try at home, we've got you covered!
Want to read a few more of our posts? check out our article about Szechuan Cooking, or our tips for recreating typical NYC dishes at home.