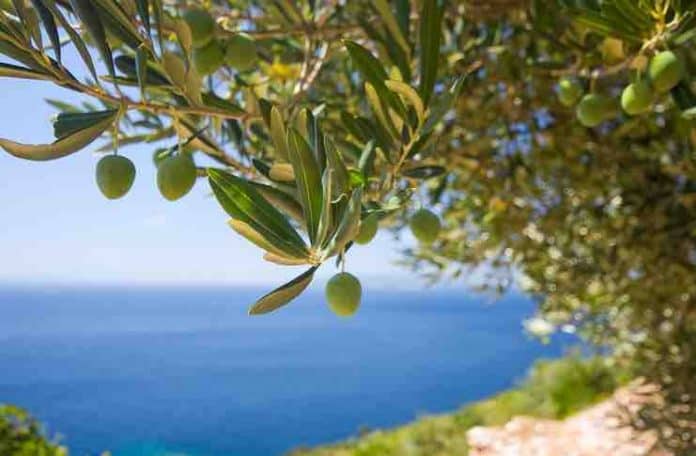 Has someone at work suggested to you an Olive Tree Adoption as a gift idea? It happened to me, and to a few friends of mine. Looks like it's something of a trend. Well, if the receiver is a foodie and appreciates farming (and olive oil of course!), then that is indeed the perfect gift. One example is Oliviada's olive tree adoption program, which connects people to the superior purity of traditional farming practices. 
You get to bring the freshness of single-harvest extra virgin olive oil straight to your table. This personalized program is run by a Greek family that practices sustainable olive farming in Kalamata, Greece.
5 Reasons Why Olive Tree Adoption is a Great Gift:
Here's why this is an ideal gift for a foodie or organic-farming enthusiast.
1. Farm-to-Table Approach
In our busy lives, we're always in a hurry to get somewhere. We buy pre-packaged foods, fetch our dinners out of a can, and barely say a word to the family. In this sad process, we don't realize that multinational companies have crushed the small-scale farmers.
Olive tree adoption programs bring organic and sustainable farming to the forefront. You get to visit the tree you adopted and call it your own by giving it a name. You learn to understand exactly how the healthy goodness arrives in a bottle at your table. 
2. Be One with Nature
No matter how little time you spend basking in the fresh air, it rejuvenates you. Well, think of something that can beat the joy you feel when you visit the olive tree farm! Your adopted tree lies in the picturesque locales of beautiful Greece, where you can travel to (as soon as the pandemic is over). 
When that day arrives, you'll be able to meet the local Greek family that runs the famous olive groves in the wild countryside. You'll learn hands-on how they make exceptional quality olive oil without using harmful chemicals. On top of that, you'll receive certified premium extra virgin olive oil bottles and pick the tree that matches the gift receiver's personality. 
3. Guaranteed Health Benefits
Olive oil has antioxidants that fight disease-causing, harmful infections. It can boost your immune system and fill you with more vigor. Especially for the elderly or those that want to beat aging signs, olive oil is a boon.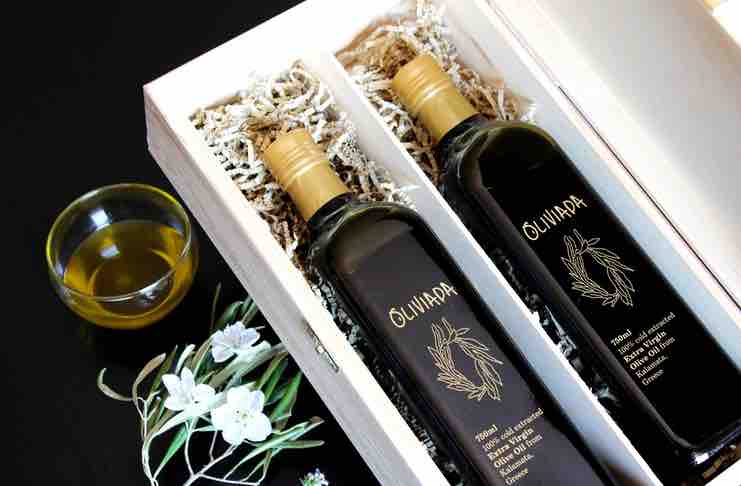 It's a versatile ingredient used in a variety of food preparations. With Oliviada Olive Tree Adoption as a gift, you'll ensure that your friend or family member is getting a healthy treat. By using the olive oil harvested from the tree, they own its special characteristics.
4. A Thoughtful and Personal Gift
There are many expensive gifts you can buy for a special occasion. But the real question is whether the receiver will understand the thought behind your purchase. Stand out among a bevy of people by giving your friend this customized and personal foodie gift.
Olive tree adoption gifts are ideal for birthdays, anniversaries, weddings, or special occasions. You can choose the annual or half-year programs and plan the gift to be delivered during Christmas. They get a personalized gift certificate, amazing discounts for future purchases on renewal, etc. It will be quite a surprise. 
5. Environmental Protection
No one wants to harm the planet deliberately, but we all do. Perhaps this is your chance to redeem yourself by contributing towards protecting the earth. The declining numbers of forests show the reality of our planet. 
With greenhouse gas emissions and global climate change, olive production is getting impacted. And nothing is worse than neglect – even for olive groves. Abandoned forests cause fires that spread rapidly, endangering the wildlife. But olive groves are full of hardy trees that regenerate quickly with proper care. 
Olive trees are evergreen plants that absorb massive amounts of CO2. By protecting and promoting olive trees, you help reduce your carbon footprint. You also support the gainful employment of local people in Kalamata, Greece.
Plan a Trip to a Wonderful Retreat
Finally, if you're looking to create something memorable with your friend or loved one, visit the scene where the action happens. Bring your long-distance relationship with your tree a full circle by paying it a visit. Enjoy your picnic surrounded by greenery.
Want to read more of our latest posts? Check out our tips for the best types of Salsa for the spring, or our Cheese and Honey Pairings.