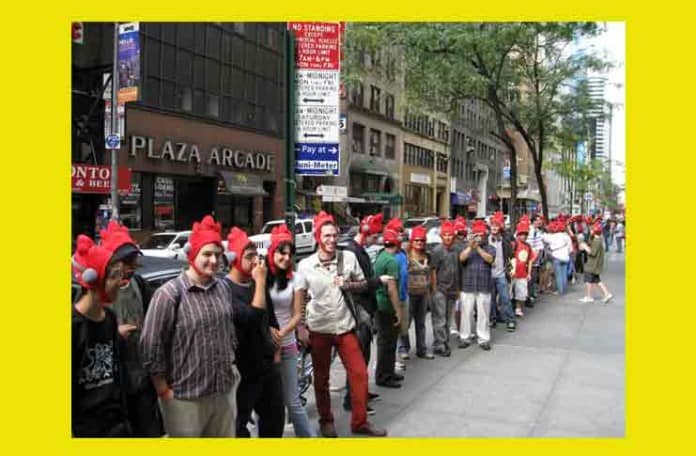 In more celebrity food truck news, Midtown Lunch reports that Rachael Ray's "Two Buck Truck" will be on Vanderbilt Ave between 42nd & 43rd St today giving out cheap eats for charity.
The reported menu will be chopped brisket sliders and touchdown chili, which costs only $2 for both items.  No word on whether you can get one item for $1.
The truck will serve 500 people starting at 1pm, but as we always say with these things, GET THERE EARLY!  Supposedly, Rachael will be making an appearance.