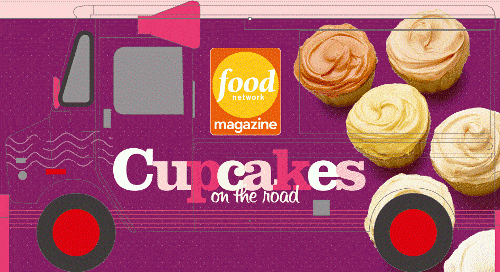 How would you like to score a FREE cupcake tomorrow, May 2nd?
The Food Network Magazine and Sweetery are joining forces for a FREE cupcake giveaway.
The truck is currently being wrapped, but it will look like the mock-up above.
There will be 4 different locations and times for the Cupcakes On The Road giveaway.  Click through for more details.
Starting at 8:30am and running until 5:30pm, you can get a FREE cupcake at the following locations, courtesy of the Food Network Magazine & Sweetery:
8:30-10:30a  – Hudson/King St.
11:00a-1:00p – 50th St between 6th & 7th Ave.
1:30-3:30p – 7th Ave between 36th & 37th St
4:00-5:30p – Broadway between 52nd & 53rd St.
Enjoy, and don't forget to send us a tweet with your photo!