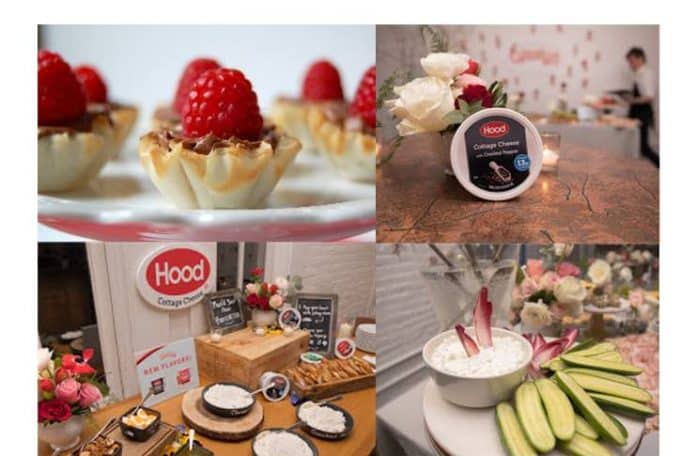 On February 8th, I had the pleasure of attending a launch event for Hood Cottage Cheese's new flavors – Strawberry and Cracked Pepper. A cottage cheese launch party you ask? Yes, I too was surprised that this was a thing.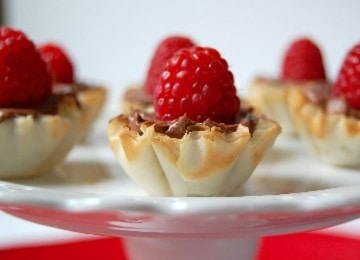 I must admit that I entered this event as a "cottage cheese skeptic," but these Chocolate Raspberry Mini Tarts immediately won me over.  With just four ingredients, one can easily create a luscious and decadent treat that is sure to impress your dinner guest. This will definitely be a part of my regular baking rotation.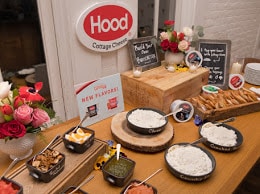 Now, with my mind more open, and a very intricate cocktail in hand, I tried out the two DIY bars.
Food stylist, recipe developer, and overall inspiration Judy Kim hosted the event and created inviting ways to try out the new flavors. To showcase the Cracked Pepper flavor, we were treated to a bruschetta station. Guests smeared on some cottage cheese on a piece of toasted baguette, and then top with whatever toppings you can dream of. The Cracked Pepper and smoked salmon really delighted my taste buds.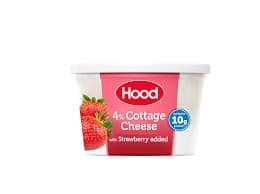 In the next room, we were treated to a DIY banana split bar to showcase the other new flavor – Strawberry. Host Judy Kim really impressed the guests with a creative assortment of additions from acai whipped cream to candied blood orange. This definitely felt like a creative way to create a luxurious snack without all of the guilt.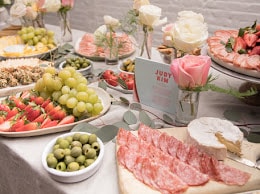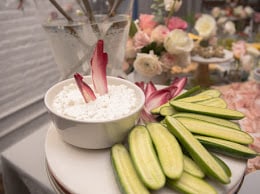 As if two DIY bars were not enough, Host Judy Kim not only created this incredible spread, but also shared tips on how we can create our own lavish spreads at home. It was also helpful for me to see just how many things are really elevated by a dip in Hood's various cottage cheese flavors.
Overall, this was a very enjoyable evening. And Hood won over this former cottage cheese skeptic.