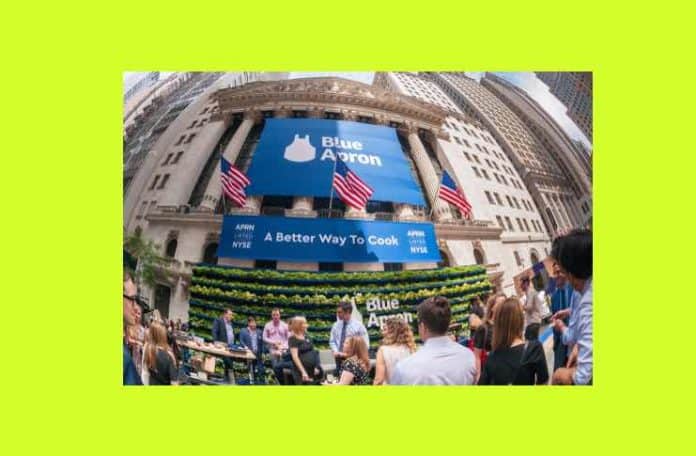 The last thing you want to do after a long working day is to think of a recipe, shop for the needed ingredients, and cook. Meal delivery kits are popular today, and offers a great solution to the food preparation problem that most people encounter. Whether you are confused with the options or it's your first time to order meal prep delivery kits, you can check out Boxed Mealz to know more.
One of these meal kit providers is Blue Apron. Here's more about them and their services:
What to Expect
Blue Apron is reportedly the largest meal prep delivery service in the United States, bringing more than 800,000 meals each month. They are pretty popular for two reasons – they are good, and they are one of the least expensive options.
Signing up online for their service lets you enjoy weekly meal boxes containing enough ingredients and a step-by-step procedure for the meals you choose.
Their menu categories include Freestyle, Signature, and Vegetarian for two-person plans.
Signature is a mix of meat, vegetables and fish recipes.
Choose their Freestyle category for easy-to-cook healthy meals which they have designed with the help of Weight Watchers.
The Vegetarian category boasts of non-meat recipes using seasonal produce.
The four-person plan or the Family plan is what you might need for family gatherings or when you are expecting guests at certain days of the week.
Unlike other meal delivery services that cater to specific dietary plans, Blue Apron customers can select their dietary preferences to make sure that they will not be given ingredients which they do not eat like shellfish, red meat, or fish. On another note, adventurous eaters can also change menus every week, if they want to. .
Blue Apron Meal Delivery Pricing
Blue Apron offers two-serving and four-serving meal plans. Some of the options come with free shipping, while others don't.
For the two-person plans, you can choose from their signature, freestyle and vegetarian choices of two or three recipes per week.

If you choose the two recipes per week, each serving will cost $9.99 plus $7.99 shipping for a total of 47.95USD per week.
For the three recipes per week, all orders are free to ship and will cost 59.94USD still at 9.99USD per serving.

The four-person plan or the family plan can have two, three, or four recipes per week.

All orders under the family plan are offered with free shipping.
Two recipes per week costs a total of 71.92USD at $8.99 per serving.
Three recipes per week costs 95.88USD at 7.99USD per serving.
Four recipes per week costs 119.84USD with each serve costing 7.49USD.
Packaging
Blue Apron meal prep kits contain everything needed to create the dish. This includes pre-portioned amounts of the ingredients along with amply sized recipe cards to help you in the cooking task.
The meals are delivered to your doorstep in insulated packaging to maintain its freshness. It also comes with calorie and nutritional labels in their condiment bag, unlike other services that print them directly on their recipe cards.
Delivery
Blue Apron ships and delivers kits to all locations within the United States. You don't need to be around to receive the kits. But if you are a member of their wine subscription, you should have someone of at least 21 years old to receive the delivery for you.
Subscribing and Cancelling
Like its competitors, you can easily subscribe to or change a Blue Apron meal plan online. You can also choose to delay or schedule the delivery dates of your meals. Do note that although you can delay delivery, your subscription is not completely stopped without following the cancellation process.
Opting out of a plan will require you to call or send an email to them making sure that you cancel on the "change by" date indicated in your account settings. You will then have to wait for their email reply containing the link that will complete the cancellation process. If you decide to give them a call instead, expect to be asked for reasons why you want to cancel your account.
Looking for some more inside reports? You can easily find lots of Blue Apron reviews online.
Summary
If you have a very busy schedule, but still longing for a home-cooked and healthy meal that can be prepared fast, you can create it yourself. Meal kit deliveries, such as Blue Apron, can offer a simple solution for you. Subscribing to Blue Apron can provide healthy meal options at about the same cost as doing your own shopping, without the hassle of grocery lines.