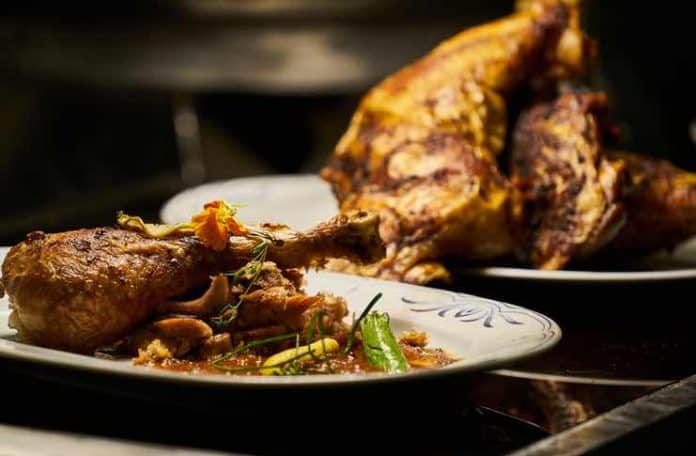 Filipino food has been all the rage in NYC of late, with photos of yam cakes and purple soft serve making their way onto the Instagram feeds of many self-proclaimed foodies. As trendy as Filipino food is considered to be at the moment, it is by no means a passing fad.  Talented Filipino chefs and entrepreneurs are opening eateries that serve both traditional and modernized cuisines, much to the delight of a city filled with adventurous eaters. Whether you're a seasoned fan of food from the Philippines or are eager to try something new, you're bound to find exactly what you're looking for in the Big Apple.
The city lies scattered with street food
The Filipino eateries in NYC lie scattered across the city. While many are found in the part of Woodside near Roosevelt Avenue known as Little Manila, Jersey City boasts its own noteworthy Filipino presence. While you will be able to pick up delicious street food at good prices in the Lower East Side, dining at a Michelin star establishment in Manhattan will undoubtedly set you back a couple of dollars. If you want to indulge in an authentic yet luxurious Filipino dining experience, it is recommended to bring along a credit card that will allow you to eat to your heart's content without having to carry cash around with you. Regardless of where you find yourself in the city, you are bound to be near an eatery that will satisfy your craving for good Filipino food.
Papa's Kitchen brings Filipino food to Queens
Papa's Kitchen is a tiny restaurant in Woodside, Queens that is known for serving some of the best authentic Filipino cuisines in the city. The pint-sized eatery occupies a house barely the width of a station wagon, and initially operated only as a takeaway. Known for its homely vibe and frequent karaoke sessions, Papa's Kitchen also prides itself on a simple yet tantalizing menu. Some of Chef Miguel's most popular dishes include ukoy fritters, tuna, pork belly, and chicken adobo, and you will more than likely have to visit more than once to get a taste of all the mouth-watering food offerings. If you want to experience Filipino food at its best, however, order the salu-salo sa bilao, a huge feast presented in two baskets.
Enjoy bizarre traditional favorites at Jeepney
Jeepney has often been hailed the best Filipino gastropub in NYC, and with very good reason. The eatery gets its name from the WWII jeeps left behind by US occupation and is the second restaurant of Nicole Ponsecaand Miguel Trinidad. Situated in First Avenue, Jeepney is without a doubt the place to be if you're looking to indulge in the latest Filipino food trends. On the menu, you will find scrumptious offerings such as longanisa sausage wrapped in jasmine rice, sirloin burger with banana ketchup, and boneless pork shoulder served with rice flour puto. More adventurous diners can opt for more bizarre dishes, such as fertilized duck eggs, pig ear tacos, and flash-fried anchovies.
Filipino food has an outstanding reputation for being amongst the most delicious in the world. While it may once have been necessary to take a trip abroad to indulge in real food from the Philippines, you can now do it without even having to set foot outside of NYC.
Fallon Chan is a food and lifestyle photographer and blogger.