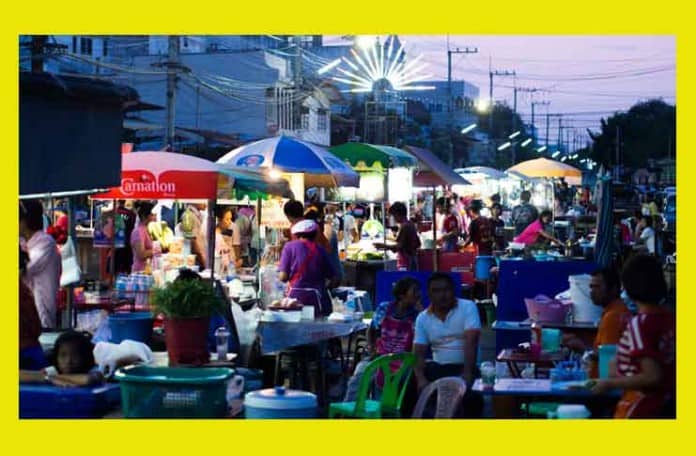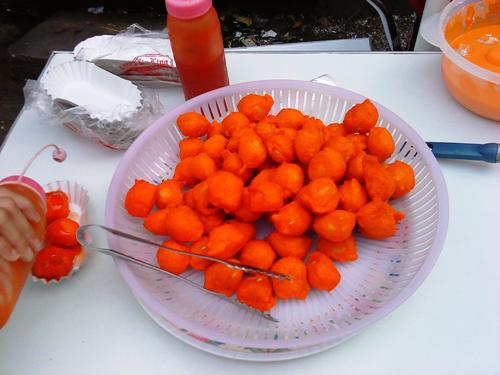 City Hall in Davao, Philippines is planning to give their street food scene a makeover.  In place of the current hodgepodge of "kwik-kwik" street vendors, some of which are fairly lacking in hygenic food safety practices, the city will be giving uniform carts to the vendors, along with food safety seminars. The proposed name for the new food carts are Jolly Carts.
They are trying to make "street food" more appealing and safer for tourists, with the city's tourism and promotions officers getting involved in this decision.
"Kwik-kwilk" is a Filipino street food made up of quail egg coated with flour and food coloring, deep fried into a hot boiling oil, and cooked in moving food carts.  It is very popular with locals, but tourists have generally shied away from it.  With uniform carts and food safety classes for the vendors, it is hoped that tourists will be able to enjoy kwik-kwik without worry.  [Durianpost]
Breaded and deep-fried quail eggs.  Sounds good to us!