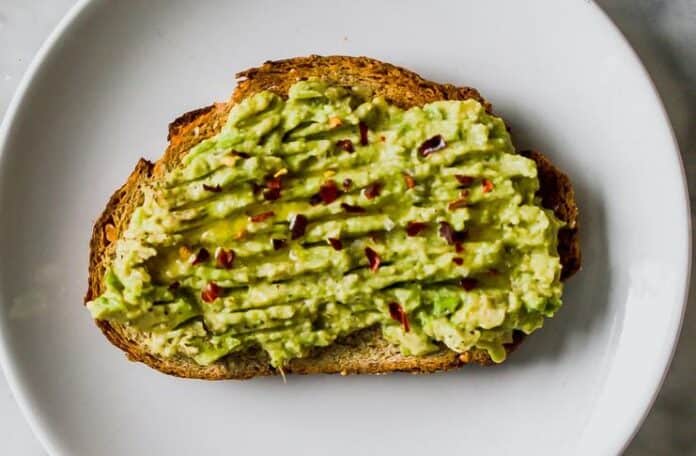 Working or living in New York City we are always looking for a new place to have something to eat. We are going from one place to another between meetings or locations. Maybe it is coffee and something for breakfast. Or maybe it is something for lunch. Maybe we can even get something we can grab and take it to the office, put it in the fridge, and then take it home for a light dinner. That can be the way we live over here. 
We know what we like. We know we are always looking for something new and different. We hear from friends. Or we see it as we walk by. 
And if you are in midtown near 57th Street, you can find something as you go from the East side to the West side. Welcome to Metro Marché.
Watch this video on Instagram to get a glimpse:
Grab a Bite To Go at Metro Marché
Maybe you will stop in for breakfast. They have eggs or omelets made for you. You can have it plain or maybe with some feta cheese for a Greek approach. You can have something fried or over easy. There is bacon or chicken. Maybe something low in carbs but high in energy. 
If you are hungry then you can ask for a sandwich for breakfast. They have those here. Western. Chicken. Something spicy. Something with turkey. Even a jumbo egg muffin that includes an avocado for extra taste. There are also some fresh pancakes if you want to be different. It was as you might expect. Plain, with berries, bananas and walnuts. Your choice on this. 
And if it is cool outside there is always fresh oatmeal. Another favorite of mine. I normally make it at home before heading out. But if I was already out in the cooler days then it is a good thing to pick up and take with you. 
Of course, you can even have a Greek Yogurt Parfait if you are more inclined. It is a personal favorite of mine. I do enjoy that with fresh fruit and walnuts. It is a traditional Greek style and something I did enjoy. There are several other options you may try. It is your choice. And, since it is made for you, it is easy to put in the bag, or even in your hand so you can enjoy it when you leave.
LUNCH IS THE TIME TO PICK. 
When it is time for lunch it is time to go out and find something to enjoy. You can stop at Metro Marché and see what is available. It is always what you might expect. There are sandwiches, salads, and plates that you select what you will have. It is all available when you decide. 
For me, I placed my order. Took my items. Left and headed to an office to have my lunch. It is fairly what is expected when you visit such an establishment. This is not a sit-down restaurant. 
The Greek Salad
I did have a Greek Salad to start. It was fresh and traditional in a sense. Having been to Greece I know what to expect. This was fairly close on that. It did have lettuce, tomatoes, cucumbers, olives, red peppers, and red onions. There was also feta cheese. This was topped with olive oil and red wine vinegar. It was fresh. It has the right flavor. I did request some additional items, as was customary in a Greek restaurant, but that was not available when I was here for lunch. 
Naturally, if you do not take a pre-made salad you can make your own salad. They have a variety of items to choose from. Lettuce. Tomatoes. Mets. Spices. Cheese. Salad dressings and more. It is all here for you to make the salad you want and can enjoy it when you have a place to sit. 
The Cuban Sandwich
I also requested a Turkey Cuban Sandwich. This was fresh and homemade. It did have cheese on top and the entire sandwich was melted. This was tasty and flavored well. And it was a good portion. 
The Market Table selection is like being at a market where you can make a selection of what to purchase and take with you for later. There is a variety to choose from. There are vegetables, rice, tofu, chicken, or salmon or shrimp. There are even some sauces you can top it with if you want. And, there is even a selection of some side salads you can pick from. It is your choice what you select. 
IN. OUT. ON THE WAY. 
When you arrive at Metro Marché you are ready to order. Even in the morning I was able to stop in and get a coffee. 
This is not a full-service restaurant where you can sit and make a selection over a meal. Their primary service is to create what you have ordered so you can have it and leave. This is fast and convenient for you to move off to your next location you have to be. You can prick up a coffee for breakfast alone with something light. You can go back for lunch and make something a bit more substantial to get through the rest of the day. While I stopped to look I noticed someone ordering a meal that would become their early dinner by the time they got home. 
Metro Marché has not been around that long. It is in a perfect location that other establishments have enjoyed. The staff is friendly and can service those who visit for something to enjoy. There was no large crowd when I was there, so that was easy. 
Metro Marché also does catering. They offer a similar menu to select from. Just need to have a time, a date and a location. Provide the number of guests, and your budget, and you can have an event catered by them. 
This is New York after all. It is famous for fast food places you can run in and then run out with something to eat. They might look the same. When you see one you see them all. Now or even later. It is up to you. The price is reasonable here. The quantity of the offering is as expected. This is not a large portion you might find in some other places. This is not a deli for a sandwich you might expect from one. This is a little more gourmet in their offerings. 
Metro Marché is a place to remember if you are in the area and need something different to eat. The people are nice. The offering is nice. The location is nice. 
It is a place you can march into. It is New York after all. 
Location: 
Metro Marché
30 West 57th Street 
New York, New York 10019 
Hours: (vary at times) 7am-6pm 
Phone: 212-697-3334
Want to read some more reviews by our team? Check out Faith's review of the take-home Rahmen Kits from Ichiram.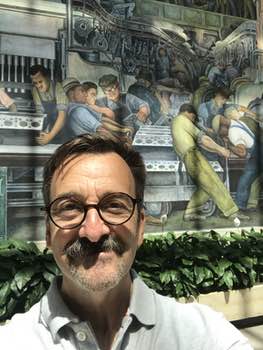 "The Jaded Traveler". Ron Rossi was born and raised in New York. A globalist at heart, Ron is a marketing director by trade, and has lived and worked around the world including Asia, Europe, Africa, and South America. Food is one of the best ways to learn about a country, a people and a culture. So, Ron is always looking for the best in mid-range to budget and street food. He is always on the hunt for a good meal anyone can afford. It is the food of the average citizen that excites him. And with having visited close to 100 countries on 6 continents so far, there have been some pretty good meals.