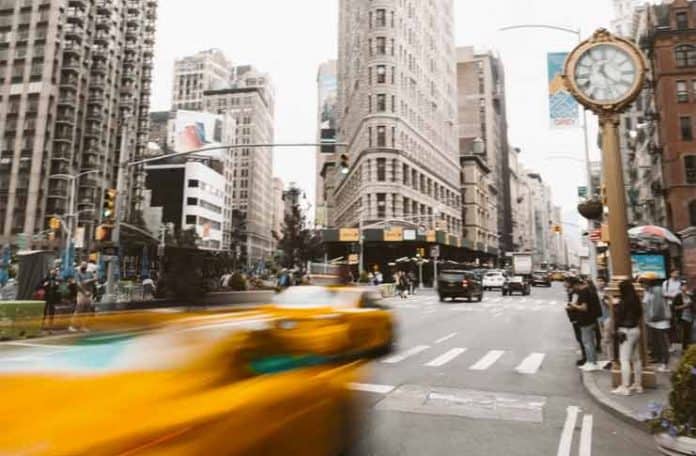 As the world is changing rapidly a NY minute is a reality for the rest of the country right now, with the Pandemic. 
We all need to be safe and sensible and try our best to find our new normal. 
It was determined that all restaurants close except for delivery starting just about now.
A food writer will have a hard time with not being able to review food. 
My life in food started out in grocery and then waitress, bartender to food writer and home chef.
This virus is kicking our butts and not because we feel sick. Businesses, especially restaurants will find the struggle real. If not become defeated. 
Let us not let that happen. Support your local restaurants. 
NY is known for the plethora of food options and diversity in cultures from borough to borough. 
I was invited to do a tasting at Masti Indian Grill & Chaar Bar in Brooklyn, Williamsburg. 
Williamsburg always seemed too cool for me. I like it though. As an artsy type of middle of the road shower loving person I just didn't see myself living there. Yet the restaurant scene has drawn me in. 
It's all an old-timey neighborhood with a youthful spirit…so what better than to support your neighbor than order delivery. 
I LOVE delivery. 
Almost as much as I love working from home. 
So much can be accomplished in pajamas. 
No judgment while placing your order. You can take as long as you want and change your mind frequently. 
Sandra Bullock in The Net…if you haven't seen it now's your chance. A single woman that worked in tech at her home office. Everything was automated. She could go days, weeks, month and never speak in person to anyone. The FedEx driver would leave things at her front door. She ordered food online, booked a cruise (not now though) until she met a real live person while on a long-awaited vacation. Of course, he was a bad guy…but the pizza looked good. 
If Masti's photos are true and I believe they are this just might be better than a pizza. 
Interesting facts from their Press release:
Concept: Masti Indian Grill & Chaat Bar, which will open on January 22nd, aims to bring the renowned experience from The Famous Curry Bazaar, a beloved local restaurant in London, England, and truly authentic Indian cuisine to the Williamsburg community. The concept was developed by wife and husband team Linda Mahkovec and Ruhel Amin, who has been working in the culinary world for over three decades. The kitchen is helmed by Executive Chef Abdul Jabber (Nabab Tandoori, Tamarind, and The Famous Curry Bazaar in London). Together the trio is looking to fill a real need in the community by showcasing a unique cuisine to the area, all while placing hospitality at the forefront of every meal.
Owners: Linda Mahkovec and Ruhel Amin met when they were working at Symphony Café in Manhattan, while Ruhel was dreaming of soon opening his own restaurant. It was here that he quickly became a top waiter, serving celebrities like Bob Dylan, Liza Minelli, and David Letterman. After the pair met, they dove into the culinary world to try to make this dream a reality. Ruhel worked at the Symphony and Sheraton Hotel for an eight-year tenure. After he finished his degree at Hunter, he opened his first restaurant on the East Side, Tripti Indian Restaurant. In 2017, after working in the corporate world he opened two restaurants in Harlem with partners Ajmal Hussain and Salim Rahman known as Mumbai Masala and River Thai. Now Ruhel and his wife Linda have brought the dream of opening their own restaurant to life with Masti Indian Grill & Chaat Bar.
Executive Chef: Chef Abdul Jabber began his culinary journey in his own kitchen at home in Bangladesh. While learning the art of using spices and different regional recipes, his passion for cooking began to grow and in 2007 he left Bangladesh for London. He resided in London for a decade working at restaurants Nabab Tandoori and Tamarind on the Isle of Wight, just off the coast of England, where he solidified his skills in Indian cuisine. From there he went on to work at The Famous Curry Bazaar, implementing culinary traditions into his repertoire such as "phall" and "chaat bar."
Cuisine: Chef Jabber's menu commences with a variety of starters such as the Achari Guchi Tikka, a very traditional dish of pickled mushrooms; Chapli, expertly spiced minced lamb patties with green chilies; and Kurkuri Bhindi, crispy okra with lemon and chaat masala.
The main event at Masti Indian Grill & Chaat Bar is the renowned curry from The Famous Curry Bazaar, which has been known to host celebrity names including Russell Brand and Chris Martin. Each curry has been expertly crafted by Chef Jabber and can be served with chicken, lamb, bone-in goat, shrimp, vegetables or paneer. Choices include the traditional and fan-favorite Brick Lane Curry, an onion-tomato curry; Phall, and intensely spicy British curry with a blend of chilies; Bhuna, a thick and hearty curry with onions, garlic and fresh coriander; Madras, a hot coconut curry with dry red chilies and curry leaves; Karahi, a wok tossed curry with onions, bell pepper, and fenugreek; and Balti, a wok tossed curry with tomatoes, mushrooms, fennel, and garam masala.

Oh! Calcutta Chef's Specials include Jhinga Lucchi, creamy shrimp with tomatoes and curry leaves; Tangra Chili Chicken with green chilies, onions, bell peppers, and a dark soy sauce; Ghugni with curried yellow peas, turmeric, cumin, and fresh coriander; and Kosha Mangsho, bone-in goat curry with potatoes and fresh coriander.
Chaatwali Galli offerings come next in the form of the Bhel Puri that is beautifully presented in a cylindrical tower with puffed rice, onions, potatoes, chutneys, tamarin and savory crunchies on top for a surprisingly textured bite. The Pao Bhaji, a popular street food in Bombay, is highlighted as well and made with mashed tomatoes, cauliflower and potatoes, served with fluffy Pao bread hot from the oven.
The menu also spotlights a number of vegetarian and vegan dishes with the Pumpkin Paanch Poran comprised of red pumpkin, jaggery and curry leaves; and the Baigan Bharta with smoked eggplant, garlic, tomatoes, and fresh coriander.
From the on-site tandoor oven, guests can enjoy a lemony Nimbu Salmon Tikka or Murgh Tikka, skewered chicken thighs with a red marinade.
A number of housemade bread is showcased as well with the Chili Onion Nann; Habanero Cheese Nann; and Butter Paneer Nann.
Drinks: Masti Indian Grill & Chaat Bar offers a number of different teas including traditional chai. A specialty mocktail menu will also be launched in the near future.
Dessert: For a perfect ending, traditional desserts will be served including Sandesh, a famous jaggery- based Calcutta sweet, as well as Misti Dhoi, a sweetened yogurt.
Design: Inviting and warm, Masti Indian Grill & Chaat Bar was designed by Mahkovec and features a quaint dining room with a small bar anchored in front with jars of different Indian spices showcased above. A beautiful image of a woman picking red chili peppers is spotlighted on the back wall. Tables and chairs are scattered throughout the space and specialty floral upholstered chairs can be found at the center of the restaurant for a more lounge-style aesthetic. Brown leather banquettes line the perimeter, gorgeous chandeliers are hung above for a golden glow and famous Indian film posters adorn the other walls.
Masti
Location: 184 Havemeyer Street, Brooklyn, NY 11211
Website: www.mastinyc.com
Phone: 718-599-1516
Instagram: @mastinyc
Hours: Lunch
Monday – Sunday: 12pm-3pm
Dinner
Monday –Thursday, Sunday: 4:30pm- 10:00pm Friday & Saturday: 4:30pm – 10:30pm
Seating Capacity:
Total: 36
Bar: 4
I am not familiar with the tastes from Masti but hope to someday.
 After all the madness ends and it will.
By looking at the menu and the photos my recommendations would be  Chicken Malai Kabab are also known as Reshmi Kebabs. These kebabs belong to Mughlai cuisine and are normally served as starters in restaurants. 
It looks delicious. 
Of course my Tikki masala how could this be a bad choice?
Samosas – yes please and thank you 
And again something new to me Pani Puri. I would try anything once. 
Masti's full menu will be available to a 2-mile radius of their location. They will not be delivering to Manhattan. Sorry.
When you call, tell them you heard about the most charming Indian restaurant in Williamsburg from New York Street Food…
Living and loving in NYC, food has been a passion of hers. East Coast to West, Faith's goal is to explore and learn with the contribution of other like-minded foodies. Faith Rein has written for 2Girlsfromabar@blogspot.com. Youtube channel – faith.rein, love food love faith. You can find her @: Faith.rein/facebook (always looking to add friends) / faith rein@twitter / faith.rein@instagram / faith.rein@gmail.com