By Emma Rudy
Eating well, and saving well. Searching for the best food spots in NYC for under $10? You've reached the right place.
New York City does not have to be the most expensive city in the world. It is pretty incredible how many different cuisines you can try, exploring different options such as; carts, food trucks, little hidden gems, popular restaurant happy hour specials that you can experience heavenly meals, and not break the bank.
Special Tips and Tricks for dining well in NYC, and not breaking the break. 
Being an explorer of the food world I aim to search for the best deals around town. Many times great deals do not guarantee great taste. 
Moving to New York City I knew it would take me a while to discover places where I could spend less than 10 dollars on a meal that is worth writing about. But it was not as hard as I thought. After two years of living in Manhattan, I think I am ready to share a few special food spots that have been consistent with taste, and price, and tricks for enjoying the tastiest food without much damage to your wallet.  
The 5 Best Food Spots in NYC For Under $10:
1. Saigon Shack
Saigon Shack located on Mcdougal Street is a classic Vietnamese food joint that has Banh Mi sandwiches, Pho, and other Vietnamese dishes. Get their $5.00 Classic Banh Mi with Vietnamese Ham, House bacon & Pate served w/ Mayo, Cucumber, Cilantro, Carrots & Daikon.
Take this with you to Washington Square Park, or dine in their cozy restaurant. 
2. A10 Happy Hour
This East Side gem offers one of the best happy hours I have come across in the city. Monday-Friday from 4-7, and Sunday's from 4-8, their happy hour menu offers more than most. 5 dollar frozen drinks, 5 dollar spirits and wine, 10 dollar cheeseburgers with fries, 5 dollar wings, and many more. 
I find myself here at least twice a week. Bring your friends and do not worry about ordering too many drinks, either way, it comes out to the price of one fancy cocktail. Don't forget about their margarita pitchers as well, offering multiple flavors for $18.00
3. Tompkins Square Bagel
I know this one sounds familiar, but I do things differently here. It is quite simple. The lines can be around the corner at times, and I get too jittery waiting that long for anything. I did not want to admit this for a while, maybe because I wanted to stand out by offering a bagel spot that not many people knew but I will admit, their bagels are one of the best in the city. 
The good news is, you can still enjoy their bagels and skip the line. Yup, I said it, pass that line with confidence and go right to the counter. Order any bagel of your choice, without toppings, and make sure to have $1.75 on you. I take it home and doctor this gigantic, fresh, warm bagel up. Sometimes I do cream cheese and jelly on one side, even an egg and cheese on the other. I get the best of both worlds and save at least $8.00.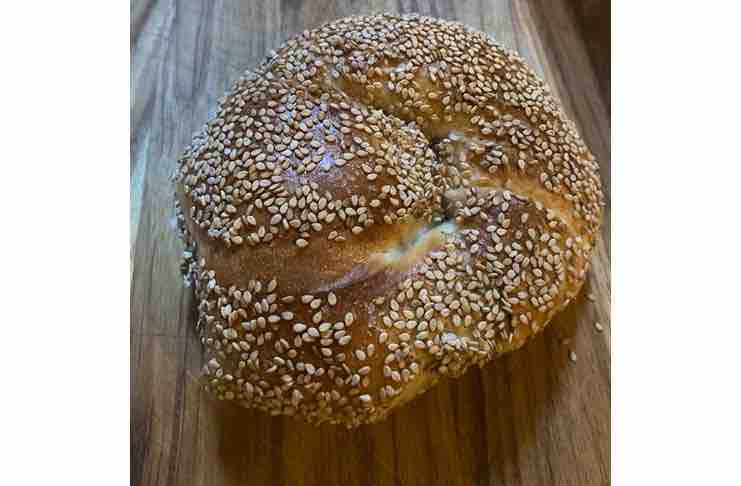 4. Punjabi Deli
This spot definitely deserves place on the list of best spots in NYC for under $10. Itwas one of my first finds when moving to the city. Lucky for me, I was living a few blocks away and this was my staple for a while. This counter-service Indian deli is an East Village specialty. Casual, fast, and extremely tiny, this buffet-style Indian deli offers vegetarian meals that you will not forget. 
Walk down the steps into this cubicle of Indian spices and ingredients to your right, and curries, naan, rice, fried snacks, and desserts to your left. Do not forget to look inside the refrigerator near the back. My favorite beverage is their Mango Lassi; a thick fruity yogurt drink that completes your experience at Punjabi Deli. For under $7.00, you can enjoy a hearty, classic East Village Indian staple. 
5. TooGoodToGo
Have you ever wondered what restaurants do with all the leftover food at the end of the night? TooGoodToGo is an app I recently discovered that allows you to choose a surprise bag from dozens of restaurants for under $5.00. For as little as $3.99, you claim a surprise bag from any restaurant the app offers of your choice. 
You cannot choose what you get, but you would be surprised how much restaurants give you. The best part is, you are saving a meal from being thrown away. I have received a meal that would have cost me over $15, for $5, and I even have leftovers! This is a wonderful app to eat well, save food waste, and be spontaneous with your mystery bag of delicious food and snacks.
Hope you enjoyed this short list of 5 best food spots in NYC for under $10. Want to read more of our posts? Check out the best Thai food in NYC or the best food trucks in NYC.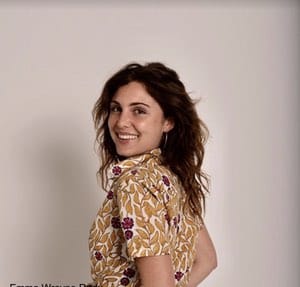 Emma Wrayne Rudy is a food connoisseur ready to indulge in every chance she gets to explore the beauty of New York City's endless food scene. Emma's writing style focuses on local hidden gems, food carts, food trucks, ma and pa joints, and eats that are affordable for everyone to try. With the diverse culture New York offers, she wants to emphasize on the foods that are less talked about and create a story behind each one. Growing up in Los Angeles at the age of seventeen Emma's curiosity for food started as she went to every restaurant she could and wrote reviews on her experience, the ambiance, and her meals. Moving to New York a year ago she is ready to take on the immense food culture New York City has to offer, and continues to dedicate her days to writing as much as she can to pursue her dream as a food writer and storyteller.