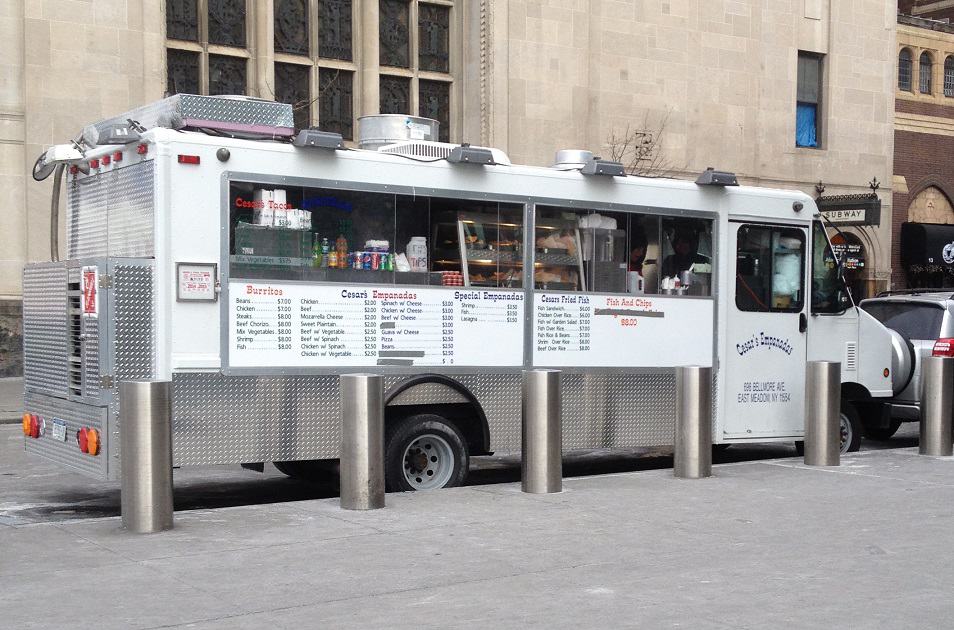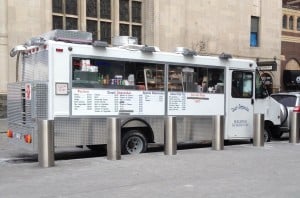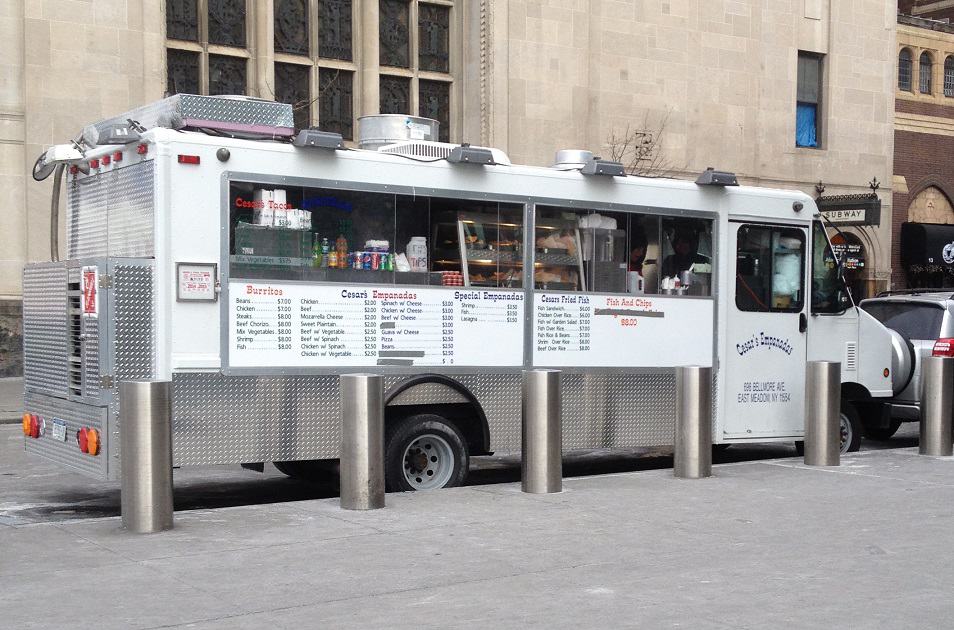 There's a good chance that amidst all of the new changes that have taken place in the landscape of downtown Brooklyn, you might have overlooked one in particular. And it just so happens to sit right out in front of the Long Island Railroad's Atlantic Terminal and the iconic One Hanson Place. Cesar's Empanadas is an open secret for Brooklyn citizens. I had the chance to check it out after a round or three at a nearby pub thanks to a friend. And let me tell you, it's one of the better secrets to discover.
The truck specializes in Latin fare, with a good-sized array of menu choices. The first choice and most recommended are of course, the empanadas. The empanadas are made fresh to order, and you can see how delectable they are just by the tender flakiness of the shell. That taste gets magnified once you bite into it, with all of the savory minced beef, onions and other spices making for a great meal. It's so good that you will not just have one. Luckily, Cesar's does have several empanada options like chicken, vegetarian and for you taste thrill-seekers, pizza and lasagna options. And the affordability will let you sample all of these options to your heart's desire. (Side note for the seafood lovers – yes, they do have a shrimp version.)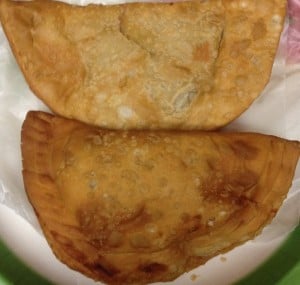 The beef, chicken and veggie empanadas will cost $2.00, while shrimp and lasagna options come in at $3.50.
Cesar's also offers up a few fried fish dishes, including fish and chips. Each of these are served up with black beans and rice, and proved to be a main draw with the empanadas on this visit. Each of those dishes fall in between seven to nine dollars depending on the meat and/or vegetarian choices per entree dish. It's no wonder that the truck itself has two separate windows to take orders. It just goes to show just how much Cesar's Empanadas is moving from being an open secret to being a beloved fixture of Downtown Brooklyn.
Cesar's Empanadas can be found outside of One Hanson Place daily from 9 A.M.