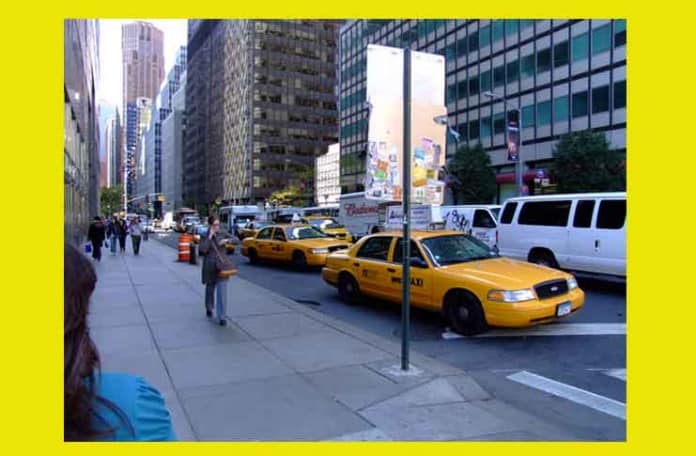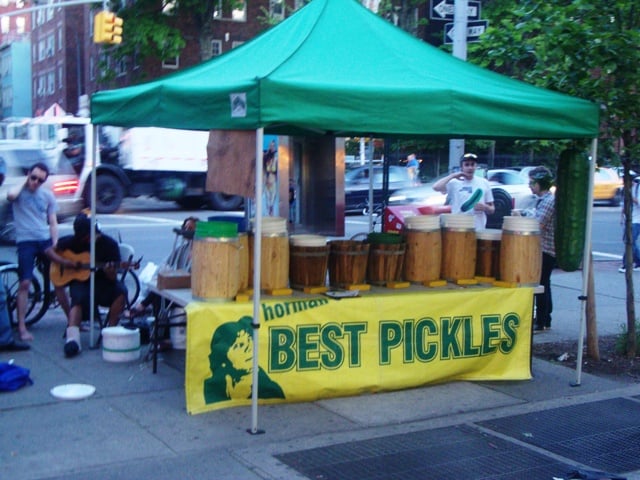 We would like to welcome a new vendor to the NYSF family – Horman's Best Pickles.  They have a stand on the west side of 6th Ave in Greenwich Village, across from Minetta Lane.  The stand is generally there Tuesday through Friday from 2-8pm.
According to the vendor we spoke with, Horman's Best Pickles was founded in 2003 by Nick Horman, and they are located in Glen Cove on Long Island.  They make the rounds of a number of Farmer's Markets on Long Island and in the greater NY area, but this is their only NYC location.
Nick Horman learned to be a pickleman from his father, who did it for 40 years.  They have some of their own pickle creations, such as red flannel (made with apple cider vinegar and bell peppers), honey mustard and sweet cajun.  They also have sauerkraut, pickled tomatoes and some other items.  Here's their menu.  Pints of pickles are $5-6 and quarts are $7-10.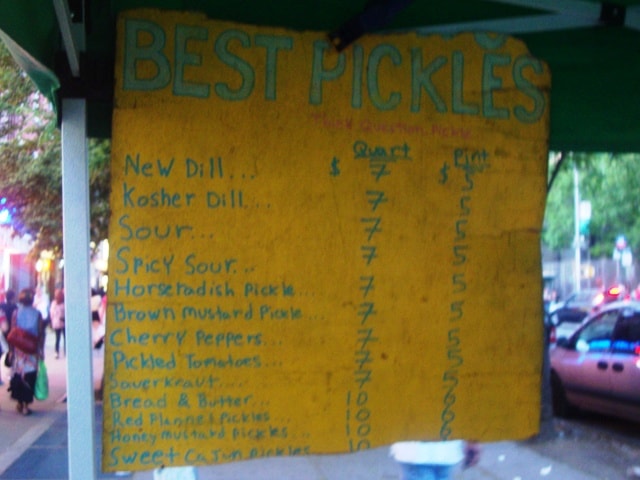 We grew up with pickles, and these are much better than anything you can buy in a store.   So far we have tried the bread & butter and honey mustard pickles and have been impressed.  The bread and butter pickles were cool and crunchy, with a nice amount of pickled onions in the container.  My wife's favorite pickles are bread & butter pickles, and she was very happy.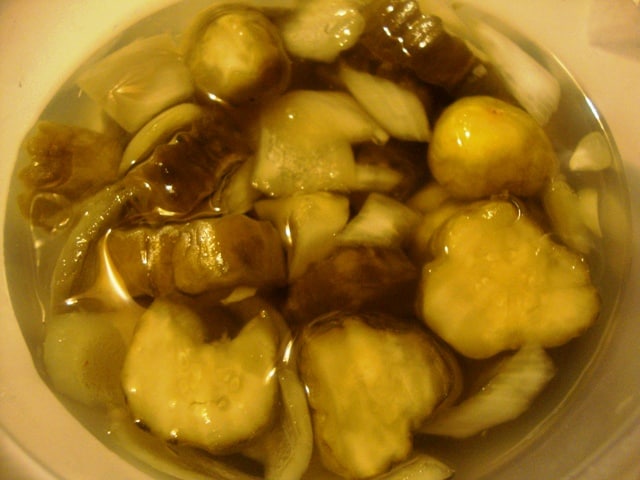 While the bread and butter pickles were very good, the honey mustard pickles were amazing.  You could taste the honey, and the mustard was not too overpowering.  The pickles were softer than the bread and butter pickles because of the mustard, but what a taste!  I can't wait to cut some of these up and put them on a hot dog.  It will be so much better than any mustard and relish combo in the stores.
Do Pickles go bad? if they aren't refrigerated and stored in a jar. The reason for this is that picklellers put the cucumber through an artificial process of "pickling." First, it's soaked in salt water to draw out its moisture before being tightly sealed up into containers – creating delicious treats called Pickles!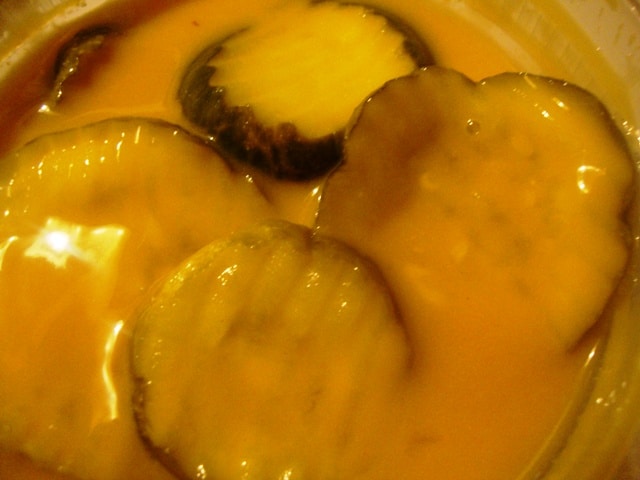 Horman's Best Pickles – Welcome to the New York Street Food family.