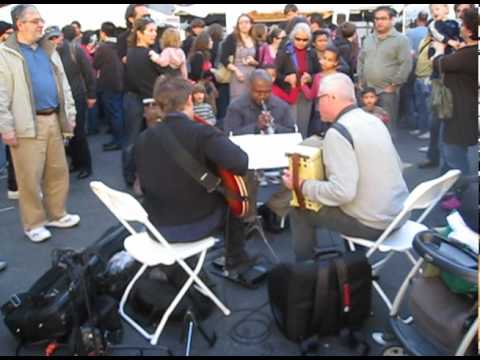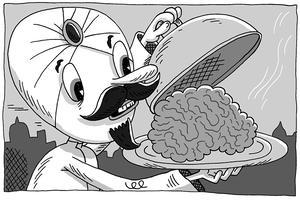 Usmania, a restaurant serving authentic Pakistani street food recently opened in Plantation, FL, in an area known primarily for its retirement villages.  My grandparents used to live nearby in Sunrise years ago, and my in-laws are only about 20 minutes away.
The thought of my mother-in-law eating haleem is quite amusing.  According to the restaurant reviewer John Linn, haleem "combines slow-stewed beef shank with lentils and wheat, and after hours of cooking, the mixture resembles a kind of meat porridge — thick, sticky, and gelatinous.  It's not exactly goat brain, but the smooth and piquant meat paste is definitely a textural challenge for Western palates."
She could always try nihari, one of Pakistan's national dishes. "The hearty meat stew is hugely popular at breakfast, sold by street vendors in train and bus stations. Usmania's version is rich and thick with bits of shredded beef shank permeating the gooey sauce. The kitchen gives you a little bowl with fresh lemon slices, minced ginger, and cilantro to sprinkle in, and doing so makes the bold, spicy curry taste even brighter." [Broward-Palm Beach New Times]
Next time we visit relatives in Florida, Usmania is on the list.  I'm sure my mother-in-law would be fine with the chicken tandoori or seekh kebabs, even though it would be great fun to order the haleem for her.