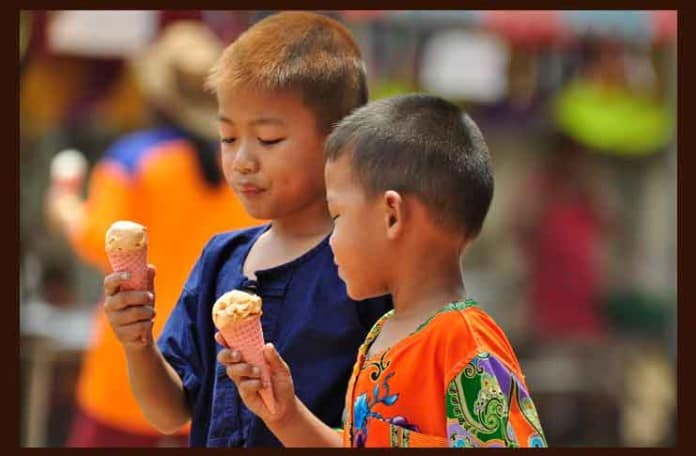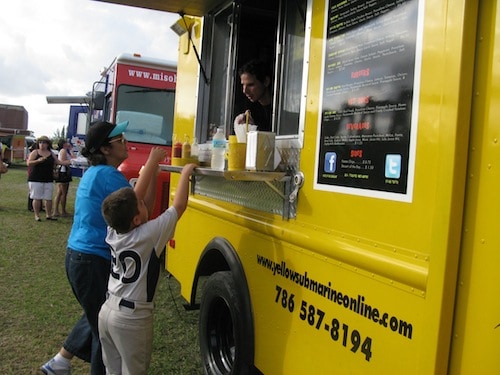 Everyone knows kids love ice cream trucks, but the Gold Coast Railroad Museum in Miami recently had a visit from the Whistle Stop Food Truck Rodeo.  This gave kids a chance to sample delicious food from 10 different food trucks, and enjoy some vintage trains at the same time.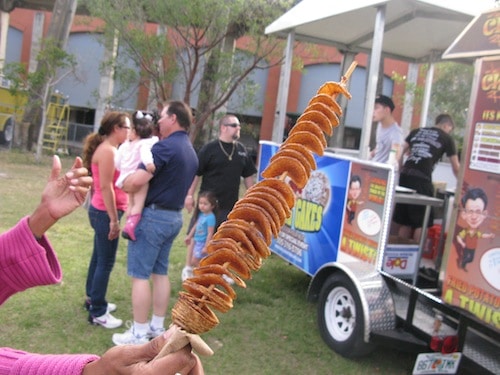 The Miami New Times had the scoop, so to speak.
"It was no surprise that the Dolci Peccati gelato truck was the busiest spot at is Saturday. The introduced visitors, most of whom were pint-sized and ice cream crazy, to the delights of mobile meals. Families were picnicking on the grass and benches, enjoying the pleasant weather, awesome exhibitions, and available cuisine.

Located by Zoo Miami, the museum is an impressive venue featuring, among other super cool things, the Ferdinand Magellan presidential railcar and the Silver Crescent passenger car. Visitors can weave their way around trains, old Metrorail cars, through a medical car, and even take a short choo-choo ride.
There's a big shaded sand box for the little kids and plenty of room to wander about. The marriage of Gold Coast Railroad Museum and food trucks seems a delightful one for the whole family, who can enjoy a day outside with everything taken care of — food, bathrooms, parking, history, and shade.
Participating trucks included G & C Catering, Chipstix, Yellow Submarine, The Rolling Stove, Caza Crepes, Jefe's Original, Dolci Peccati, Grill Master Cafe, Miso Hungry, and Funnel Cakes."
Sounds like a great time was had by all.