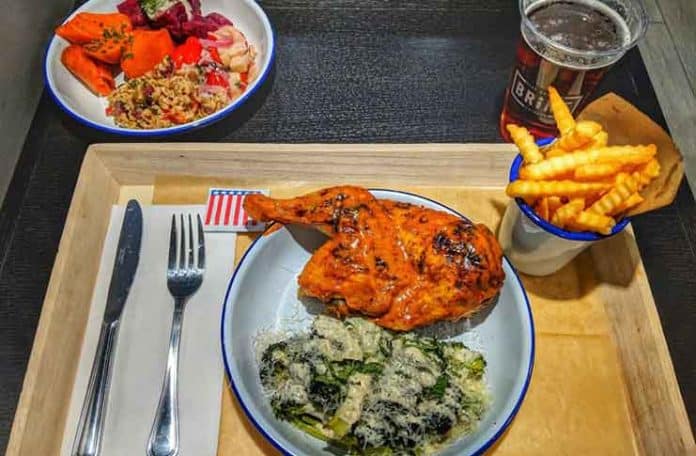 A Fresh Review by Ted Reilly
Through technological innovation the human species has achieved astounding feats which have broken ground on new knowledge and defied the expectations. We have mapped the human genome, sent robots to the far reaches of our galaxy, and made it possible to download Netflix videos on your phone. Now, the good people at Brine are nobly taking on one of humanity's most persistent nemesis; dry chicken.
At Brine, Executive Chef Joe LoNigro and founder/owner Dan Mezzalingua employ a 24-hour brining process to fire grilled chicken to achieve delicious results.
Speaking of technological innovation, the restaurant utilizes an easy to use touchscreen kiosk to place your order. Additionally, during the entire time I was there the kiosk friendly staff who were happy to answer questions and make recommendations stood nearby.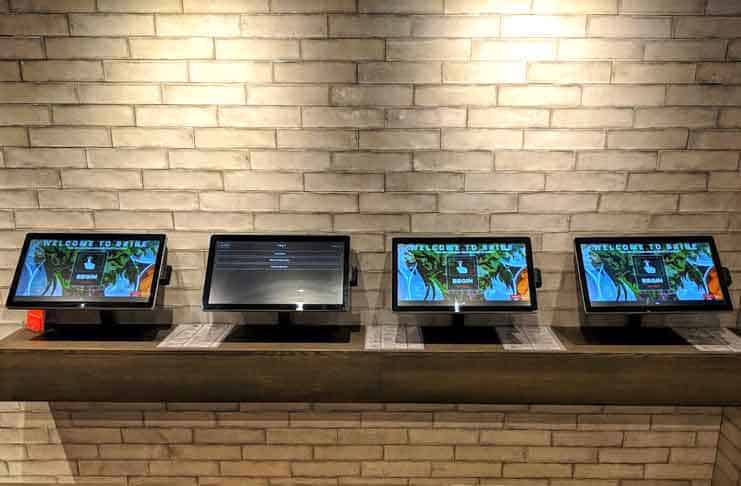 Roughly five years ago I made one of the best decisions of my life: I decided that life was too short to eat white meat chicken. The tradeoff between any potential health benefits was no longer worth suffering dry stringy chicken when dark meat was readily available and often cheaper.  The benefits of that decision have been immense, and my love affair with dark meat grew to the such that at one point a prominent fried chicken joint in St. Louis knew me by name and could put in my takeout order over the phone simply after hearing me say hello. While I have no regrets over this decision my experience at Brine taught me that white meat still has potential; all it takes is Joe's 24-hour brining process that keeps the entire chicken–even the white meat–flavorful and moist.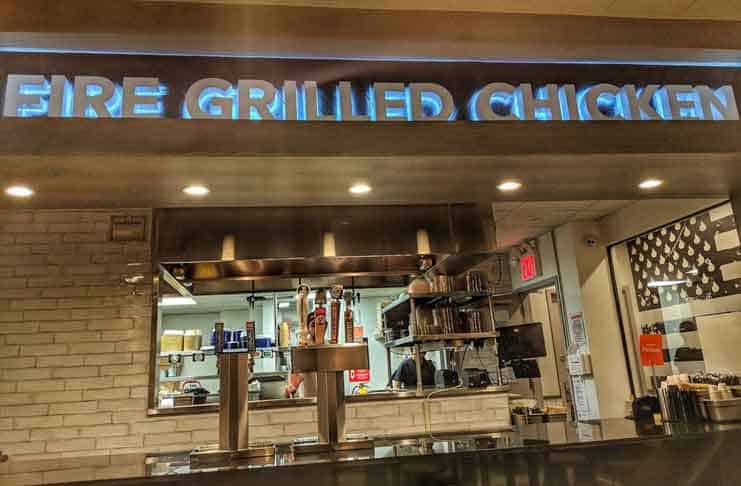 At the staff's encouragement I ordered the half chicken. The portions were size-able and the skin was crispy throughout. I'm not going to lie, while the white meat was delicious the dark meat was really delicious. It wasn't quite falling apart like butter but I definitely inhaled it. Brine also offers an impressive array of homemade sauces. While they span the spiciness spectrum, my favorite flavor was either the buttermilk red or just trying all of them multiple times.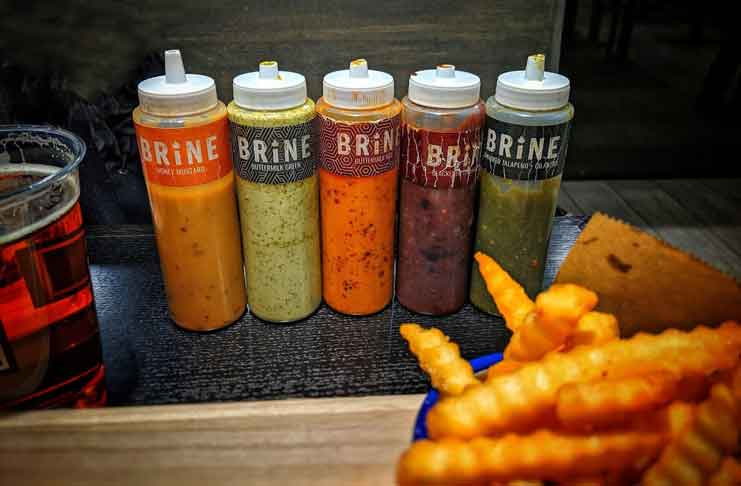 Brine boasts multiple noteworthy sides. The crinkle cuts fries are a solid starting point for any meal. I was also a big fan of their charred broccoli, which is saying a lot because I am pretty sure I didn't eat a green vegetable until senior year of college. If you're into beets, they have beets. In fact, I tried most of the sides on their menu and I don't have a bad thing to say about any of them.
Overall, I was impressed with my experience at Brine. This is an excellent place to grab lunch or dinner, and if you're a takeout person the chicken and sides travel well too. It's the kind of place where you can grab a meal relatively quickly and then not feel terrible about yourself and your life choices later in the day. I wish Brine the best on their quest against dry-chicken and hope their concept expands.
Check out Ted's last Review of The New York Coffee Festival !
Ted Reilly lives and eats in New York City and can count the number of times he's said "no" to ice cream on one hand. As a teenager in the Midwest, his daily lunch diet consisted of mall pizza and/or Burger King. His passion for food developed as a college student in New Orleans where he regularly attended crawfish boils and sought out the best jambalaya. Since then he's been an avid consumer of okanomiyaki, 回锅肉, and [anything] curry. He loves traveling but knows that you can find any dish you want somewhere in Queens.