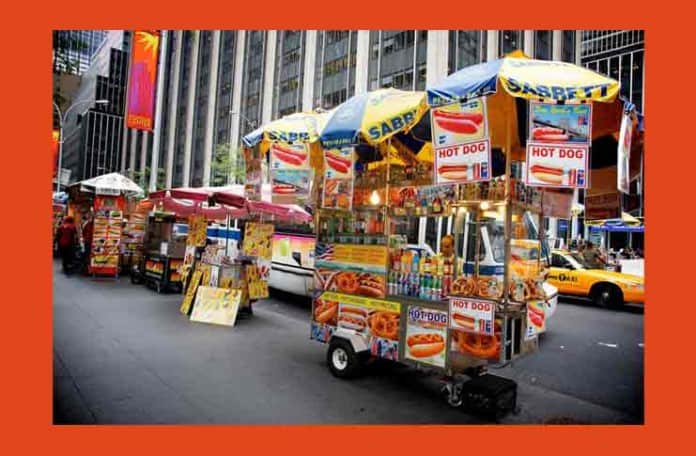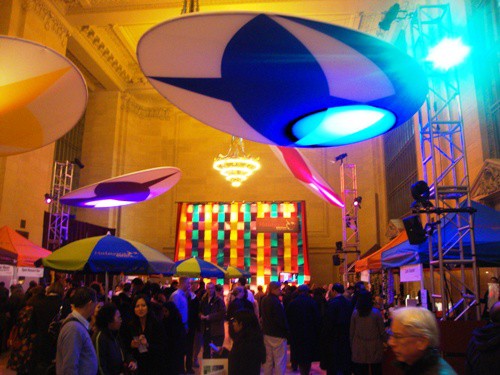 Malaysia Kitchen for the World, the same people who brought us the Eat|Drink|Explore Malaysia Kitchen festival last year in Grand Central Station (above) are hosting the Malaysia Noodle Festival tomorrow.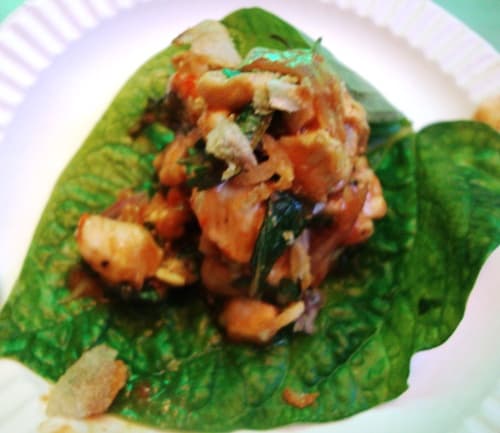 The Malaysia Noodle Festival takes place on Tuesday, September 27th, and features classic Malaysian noodle dishes from some great New York restaurants.
Click through for more details.
The Malaysia Noodle Festival takes place from noon to 3pm in the Chelsea Triangle of the Meatpacking District (14th St and 9th Ave).
Surrounded by colorful tents, umbrellas and lanterns reminiscent of the open-air markets of Kuala Lumpur and Penang, the Malaysian Noodle Festival will showcase the huge variety of classic Malaysian noodle dishes, from laksa soups to stir fries.
Participating restaurants include:
Fatty Crab
Laut
Nyonya
Bentara
New Malaysia
Penang UWS
Spice Market
Todd English's Ember Room
The event is open to the public from 11:30 a.m. to 3:00 p.m. on September 27, and all food will be on for $4 to $8.