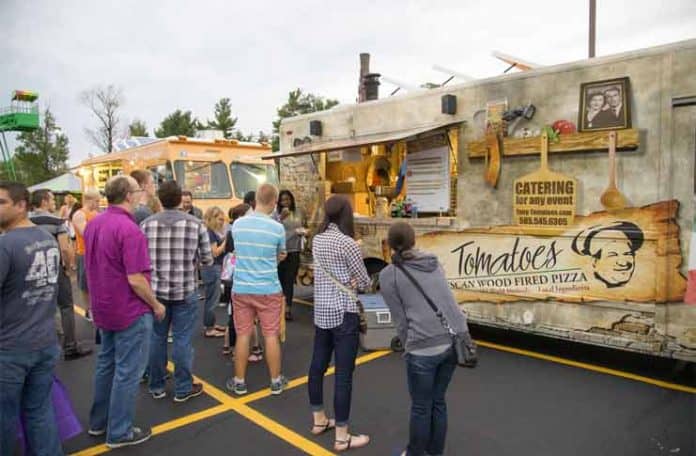 Preparing for a big party or event? A wedding by chance? (Congrats!)
Well, like thousands of other people these days, you are probably checking the latest trendy options of having Food Truck catering at your event. Food trucks and carts have definitely become wildly popular across the U.S, and especially in New York City. That's basically the reason why we created NewYorkStreetFood.com back in 2009. And now, catering companies all over the country are offering awesomely designed food trucks staffed with kitchen crews that serve delicious cuisines for both public and private events, from house parties, corporate events and up to exclusive weddings.
However, when it comes to food truck events – most customers are especially curious about the savings involved (compared to normal catering) and the bottomline cost of renting a Food Truck for their special party. Well, we will try our best to answer some of the basic questions regarding the price to rent a food truck.
First off, if you go and check the national statistics, you'll see that the nationwide average per-guest cost for wedding catering is $68. If you hire a food truck, you can probably cut that cost to $20-$25 per guest. So if you host 168 people at your wedding (that's the current national average), renting a food truck would cost you around $3,360-$4,200, compared with $11,424 for normal wedding catering.
So how much does a food truck cost for a wedding in New York city? Is it $3,360 or $4,200? Or somewhere in the middle? Well, it's not that simple. Prices vary widely between different food trucks. For example, a super tasty ice cream truck will be less expensive than a cool Pizza truck, and a pizza truck will usually be less costly than a Lobster or BBQ truck. On top of that, there are plenty of other technical factors that determine the cost of renting a food truck for a party. We'll try our best to explain this in a bit more detail…
The price to rent a food truck will always depend on the very basic factors such as the number of guests, the food being served, and the number of hours the food truck will be open for orders.
However, the cost of renting a food truck for a party also depends on the number of staffers you ask for (some clients want more staff while others are ok with less). A major factor is also the extras that you request for, such as special beverages or desserts. For example, most food truck caterers will include nonalcoholic beverages for a cost of $2-$3 per person (on top), while alcoholic beverages will naturally cost more. If you opt for a bartended then that's another extra…
Aside from the "extras" factor, you should pay attention to other factors that affect the total cost of renting a food truck for a party, which are not always related to the food truck caterer. These include venue factors – like where will your food truck park? You might need to rent out additional space for that. And what about seating? Will you favor your guests standing and eating or will you set up tables and chairs for them? What about a tonneau? When renting a food truck you also better make sure they have tonneau cover. A Hard truck tonneau cover will protect the food from rain.
There's no doubt that renting a food truck for your wedding or special event will likely cost you much less than a full-catering service from companies like Applebees or Pizza Hut but don't expect rock-bottom prices. Remember that many food trucks these days offer very high-quality menus, designed by highly experienced chefs, so you really don't want it to be that cheap…J
Moreover, you can make custom holographic stickers to decorate your food truck. With an enthralling metallic, rainbow effect, custom holographic stickers can make everything eye-catching. You can create stickers just matching your party theme perfectly. The sticker can add a shining effect to any item from wine bottles to truck windows. And also these stickers are easy to remove without leaving any residue.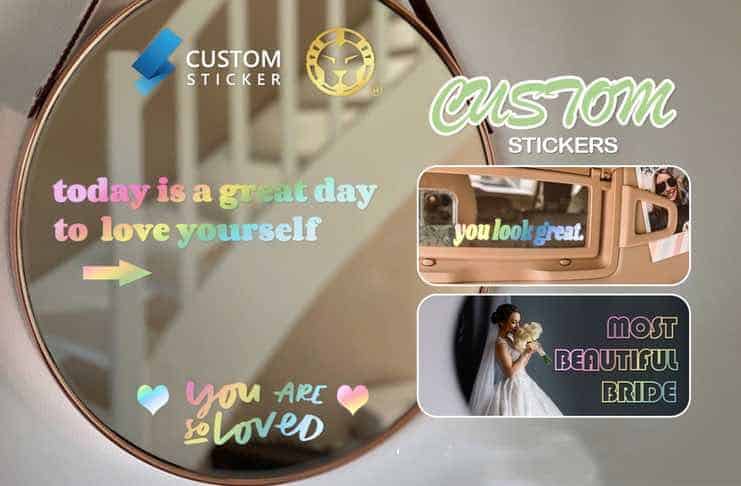 So, if you're 100% sure you want to go for Food Truck catering for your event or party – shoot us an email or fill up the contact form here! We outperform and create the best Food Truck parties in town…Our team will answer any other questions you have and we'll be glad to Food-Truck-cater your event!
If you've already booked your Food Truck catering guys – all we can do is wish you lots of fun and happiness at your special event!
Planning to do this professionally as a party/event production business? If so, you'll need to provide a nice atmosphere for your guests. You can bring party costumes from a reputed party shop for your guests, especially for kids. This will be a lot helpful for the party environment.
After good food and great service – what's more important than good background music? If you don't want to get messed up with copyright lawsuits for playing music that doesn't belong to you – you can find and purchase party beats online.
This will make you the proud owner of original music that you can play anywhere, whenever you want and how often you like. You can even sell it to your customers 🙂 Here's a good example of a site where you can buy beats.
On a different note…a FOOD TRAVEL TIP
If it's your first time to New York city, and you've never really seen or tasted our cool Food trucks before – you'll surely be thrilled each time you try a new one. However, when touring NYC for the very first time, you should definitely try a food vendor that's been a crucial part of the NY landscape long before the food trucks became so popular…
FOOD CARTS
That's right. Food Carts are everywhere ! Compared to Food Trucks – the carts park on the sidewalk, not on the street. They usually don't have a fancy name or awesome branding, but their food is as good as most of the food trucks.
You can find food carts from all sorts and tastes all over New York city. So don't forget to try one or two, or more !
Historical background
According to The Home Dweller, the first so-called food trucks appeared in the U.S. A Texas wagon with a camp kitchen was one of the predecessors and its origin is connected with Charles Goodnight.
In 1866, Goodnight realized how difficult it was to cook proper meals during cattle moving. As a result, he took an old, strong army wagon and built shelves with crates inside of it. Then he filled the wagon with dishes, kitchen utensils, spices, and medications.
Heavy pots and pans were hidden on the lower shelves, and food was kept in the back. The wagon was also equipped with water barrels and firewood for heating and cooking. Talking about Texas, if you're one of our followers in Austin and planning a party over there – get some ideas from The Texas Tasty experts regarding the menu, locations, and organizing a successful party in Austin.
Fallon Chan is a food and lifestyle photographer and blogger.