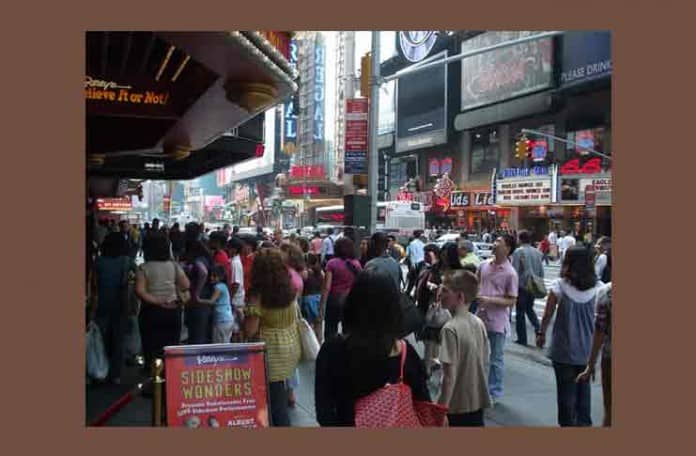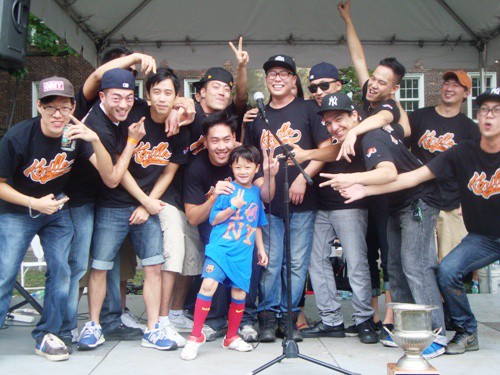 The 2011 Vendy Awards on Saturday was a great day, with delicious food served by over 20 different vendors.  The Rookie of the Year category was one of the strongest categories, with every nominee being a strong contender to take the title.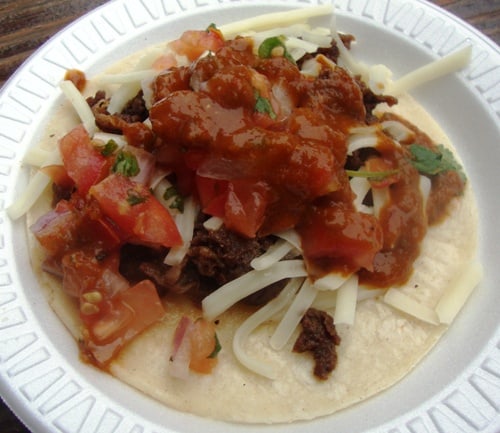 In the end, after all votes were counted, it was the massively popular Korilla BBQ team that took home the Rookie of the Year crown. Their fusion tacos with marinated meats, cheese, salsa, kimchi and K'illa sauces were too strong for anyone to deny.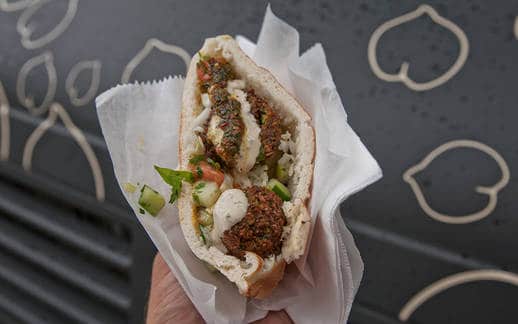 I would not have been surprised if Taim Mobile won the Rookie category.  They have been rocking the falafel on NYC streets since last Thanksgiving, and are nearly as popular as Korilla.  Their falafel is spiced and cooked perfectly, and their hummus is sublime.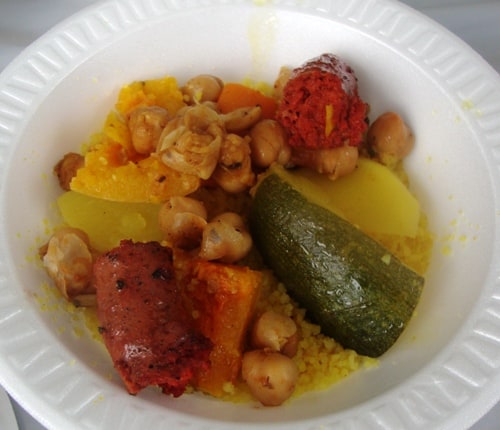 Chef Samir from Comme Ci Comme Ca put together a wonderful dish that perfectly represented what his food is about.  Light, fluffy couscous with grilled merguez sausage and various vegetables such as zucchini, sweet potatoes and chickpeas.
Samir's mother was so proud of her son, she came in from Morocco for the event, which I found out when he introduced me to her.  The servers at Comme Ci Comme Ca were definitely dressed for the occasion.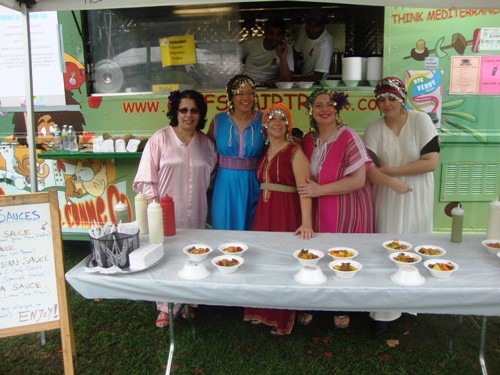 Eddie's Pizza also put together a strong slate of food.  On the pizza front, they had a traditional margherita pizza with tomato and basil, and a Maker's Mark bourbon sauce drizzled on another type of pizza.
Eddie's went beyond pizza, with some tender and juicy porchetta, and a dessert of sweet potato gnocchi with cinnamon and sugar.  I would love to see the sweet potato gnocchi on their truck in the future.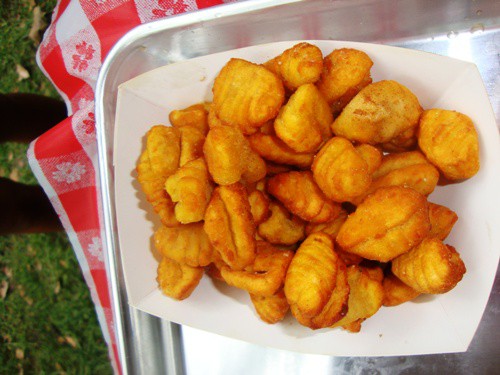 The Sunrise Grill is a Jamaican truck that was in midtown for a few weeks before heading up to Washington Heights due to the police crackdown in midtown.  I hadn't had their food before, but I'm glad I did on Saturday.
Their jerk chicken was very tender, with a sweet, slightly peppery sauce.  I also tried their curried goat, which had a green curry sauce and was very tasty.  They also oxtail too, but I didn't get a chance to try it.  Their ginger beer, which I did try, was outstanding.  Hopefully Sunrise Grill will come down to midtown once in a while.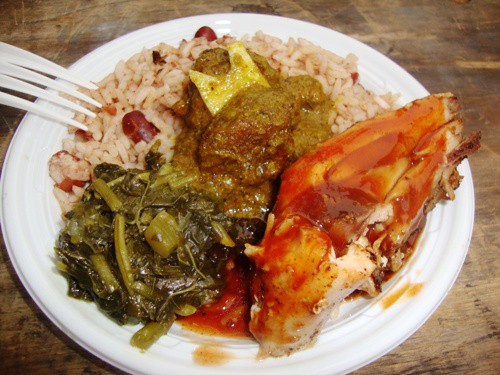 The final Rookie of the Year contender was Eat Here Now Now Eat Here, a relatively new cart that serves tacos, burritos and quesadillas under the High Line during the week, and in the West Village on weekends.
I was so busy chatting with Stan that I forgot to take a picture of the fish taco I had, but it was delicious, with a sweet Thai sauce in the taco along with the fish, peppers and onions. Stan is also known for his breakfast burritos, which I had recently, and you can read about here.
It's pretty amusing calling Stan a rookie, when he has been involved with many good restaurants over the years, including one of my favorites, the original Brothers BBQ, that was on West Houston St in the early nineties.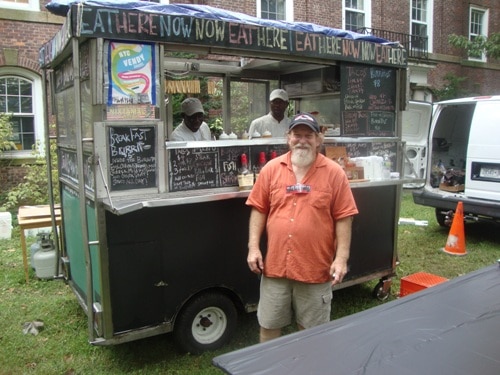 Any one of these nominees could have been selected as the Rookie of the Year, but in the end, it was the killa Korilla team coming out on top.  Not a big surprise when you see the lines they always have at the truck – and after you taste their food.