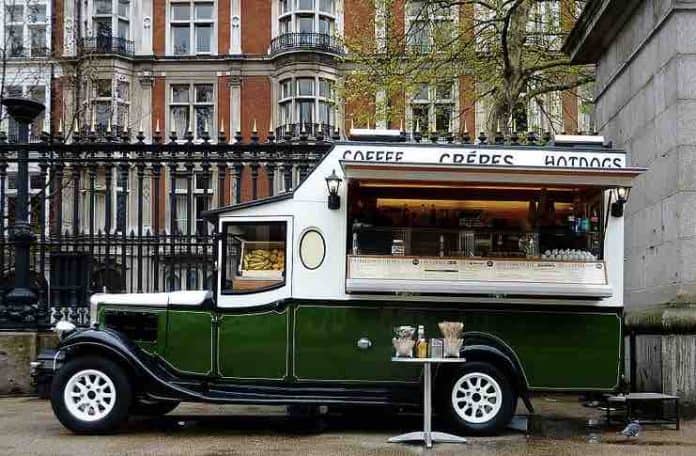 Many of our readers are actually based abroad, as far as the U.K, so we decided to reach out to them with some relevant street food content.
With so many fine restaurants and pubs throughout London, you might think that street foods aren't a hot commodity, but they are! Perhaps it's because workers in the city are on limited lunchtimes and perhaps its visitors who don't want to miss a moment of the excitement all around. In any case, if you are thinking of launching a street food cart in London, here are some of what you'll need in order to launch your signature cuisine.
1. You Must Register Your Street Food Business
Be aware of the fact that you will need to register your business with the Environmental Health Department at the proper local authority closest to where your truck or cart will be kept. This can get a bit tricky if you plan on being a vendor in London but will have your truck and prep center outside the city. Check with the London office to see if there are any restrictions, or if you have to register your truck in both places. This is vital and must take place at least 28 days before you intend to start selling your foods to the public.
2. Meet All Food Safety Requirements
While you might think that the inspectors for health and safety will only check the holding or cooking temperatures in your vendor's cart/truck, you might want to know that they will also inspect the kitchen where you prepare your foods to be cooked or heated for your truck. If you will have more than one truck out there on the streets of London, you might need a bespoke cold room for storage. Check out the various options on www.fridgefreezerdirect.co.uk to begin designing the size and requirements for your particular cuisine.
3. Join a Vendor's Network
As a newly established business, you may not know the ins and outs of running a street vendor's truck in London. Joining a network will help you understand what to expect from the crowds, which neighborhoods your particular signature cuisine might be best suited to, and all the other little quirks of running a street food truck in the city. You will learn about the authorities and how they are likely to spring inspections on you without a moment's notice. Sometimes they catch you in the middle of a busy time and it's unlikely everything will be as tidy as it's usually kept. Networking can prepare you for the best and worst of what is to come. This network offers tips on what it takes to start a street food business.
Actually, it doesn't matter what kind of business you are about to launch. It always helps to build a good P2P (B2B) relationship with those who have experience in your field. You will learn which distributors offer the best pricing and service while getting tips on what to avoid based on their experiences. As long as you have the proper permissions and lovely food which can be eaten on the go, there's no reason why you can't build a profitable following in a city the size of the capital. Remember, you must register at least 28 days before you intend to sell your food, so give yourself plenty of time to see to those last-minute odds and ends.