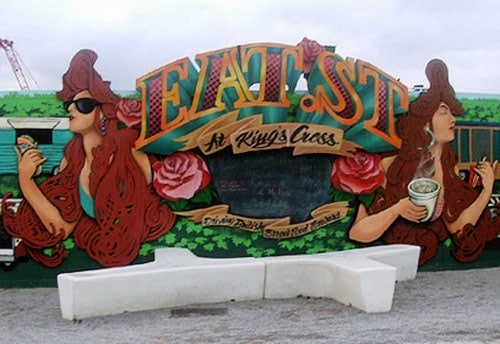 Any idea about the best food trucks in Europe? It's no secret to our readers how popular food trucks have become across the USA. Every single one of the largest cities in the US has an active food truck scene, as do many smaller cities and metropolitan areas.
What's a little more surprising is how upscale and popular food trucks have become in some cities in Europe like London and Paris. They always had lunch vans around office and construction sites, just as we always had what were disdainfully referred to as "roach coaches".
But these days, you're more likely to find kimchi sliders and Japanese-style hot dogs smothered in wasabi mayo than tuna fish sandwiches or cold cut heros.
We've previously told you about some of the street food scenes in London and Paris, and our friends at Lonely Planet put together a handy guide to the best food trucks in Europe.
In addition to the food truck haven of Eat St at King's Cross in London, they provide great options in Paris, Geneva, Berlin and Amsterdam. Click here for the full article.
Bon voyage! We'll be sure to send a postcard.