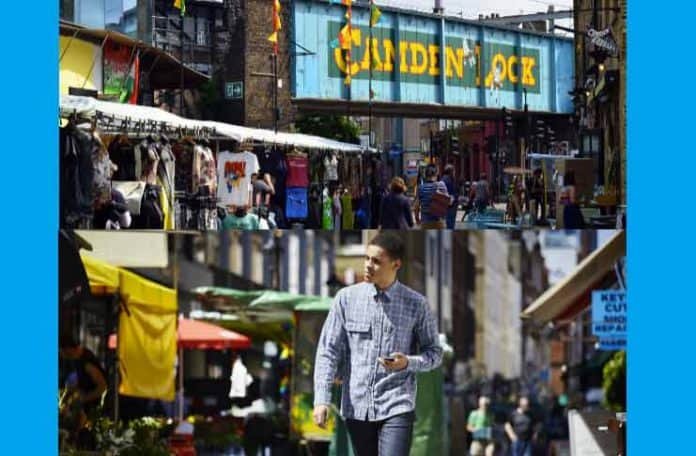 Love NYC's street food scene? Then you'll love London's!
With more and more street food markets popping up every day, London's reputation for fine dining is diminishing, with Londoners and tourists alike hitting the…er, kerb, in search of the next best foodie trends.
Blurring the lines between comforting fast food and more luxury cuisine, street food markets are the place to be for budding foodies eager to test their palates. After a cultural tour around London's Southeast, why not indulge in a Caribbean bottomless brunch London style in Peckham if you're up to something fulfilling after a cultural tour? Again, it's bottomless brunch!  
Travel firm Expedia's new street food resource gives you the lowdown on the best places to grab street food in London, such as the bustling night market Dinerama in east London's trendy Shoreditch. Known for its dynamic and ever-evolving foodie scene, which has birthed the likes of Mother Clucker & Yum Bun, here you can travel across the world in one bite – from the deep south, Louisiana, to Seoul in Korea!
Fancy a wander by the canal? Then head to Broadway Market! Possibly London's quaintest street food spot, it's host to a spectrum of stalls, including the meringue girls – known for their rainbow-themed desserts!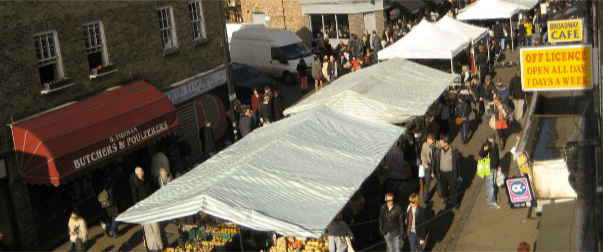 Providing not only the tastiest of treats in the south's foodie scene, Model Market in Lewisham transforms into a destination not only for soul food but music too, with DJs spinning records late into the night.
Explore what the street vendors offer near Big Ben. You'll discover incredible street food desserts that you'll never get enough. Likewise, don't miss the Italian street food choices in Mercato, including the tasty offerings of food traders to replenish lost energy after shopping in Mayfair.  
Why not check out Anna Mae's mac and cheese, famed for its authentic New York taste or B.O.B's lobster? And whilst there, pop along to Brockley's award-winning market, serving up a mixture of hand-baked bread, jams and Koookie bake cakes, or alternatively Brixton's Pop for an eclectic take on the Caribbean.
Look no further than the Camden Market for street food on an epic scale. Camden is home to destination street food with its incredible mix of Asian, African, and Indian food stalls, boasting aromatic smells which will win over the most fussiest of eaters. Or want less hustle and bustle? Head to Exmouth Market with its boutique stalls and lunchtime treats. We recommend award-winning Spinach and Agushi for wholesome feel-good food!
Known for its luxurious history, quaint boutiques, and rock and roll royalty, the west of London isn't often seen as a street market destination; however, this just isn't true. For a taste of the west, head down Portobello Road for its world-famous falafel and Turkish pastries. Or why not pop along on a Saturday and find some secret treasure in London's longest-standing vintage fairs?
If vintage isn't your bag, you could instead take a walk on the wild side at Partridges street food market in Sloane Square, where you can try out the local delicacies (Chelsea buns), or tuck into a slice of Crumbs and Doilies' chocolate cake!
Among the busy hubbub of the city meanwhile is Leather Lane, nestled between the City district and Shoreditch, and just a moment's walk from St Paul's cathedral. Popular with lunchtime diners, this market provides a much-needed stop for grumbling tummies. Soho's Berwick Market moreover is just a whistlestop away from London's theatrical quarter, serving up fresh seasonal produce and Mexican morsels!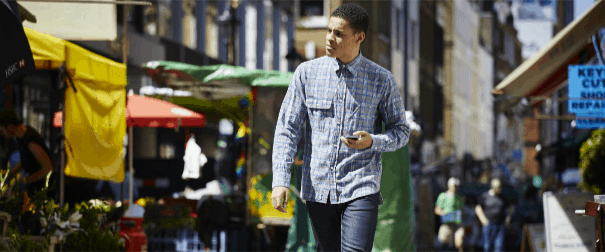 However, the city's most famed street food market has to be London's Southbank, with its heady mix of ethical food. Transport yourself to India, Thailand, or Jamaica at the flick of a fork, and then walk off all that food with a brisk stroll down the Thames path.
Have we got your stomach rumbling yet? Why not head along and experience London's ever-changing street food market scene, showcasing the foodies' favorites!
Final Thoughts
You can always find good food in London's incredible corners. Moreover, there are savory street food delicacies in almost all of London.  
You can find some of the best street food served with a wooden fork, or you may eat it with your hands. Call them your delectable finger food! 
Food lovers on a tight budget can always enjoy incredible street dishes. Energize yourself with delightful teas and desserts from your nearest food stall after an exhausting tour or tiresome but exhilarating shopping adventure. The list is endless, and the food selection is superb. You can choose from vegan to fish tacos, brined chicken in tea strips to koftas. So, give in to the temptations of the palate when you visit London on a whim, on vacation, or for business purposes.