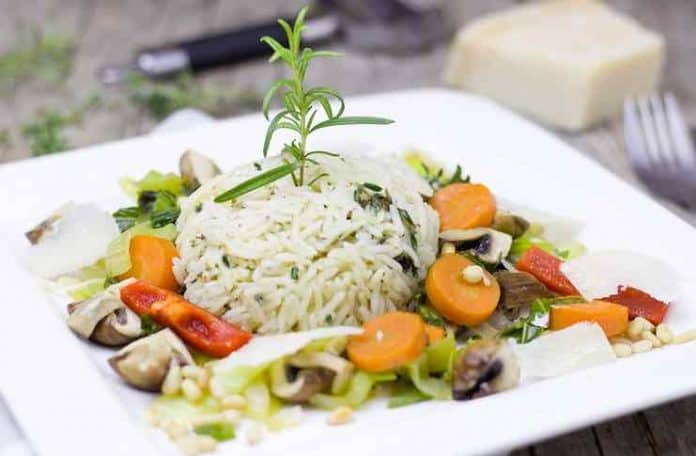 Who doesn't love rice? It is a staple food around the world and the key ingredient to a wide variety of dishes. So many different types of rice can be used with your meals from Spanish rice to sushi, brown rice, and even green rice – yes, green rice.
Cuisines around the world all have a staple grain. Rice is prominently featured in Asian cultures, which explains why they have perfected the art of cooking rice via rice cookers. But rice-based meals are certainly not limited to Asian cuisine, and what better city than New York to explore rice-based cuisines from cultures around the world!
Moreover, from a business perspective, there are so many reasons why rice is used in so many restaurants and households:
· Rice is cheap and easy to store and doesn't require refrigeration so it doesn't cost much for any restaurant to keep plenty in storage.
· Rice is easy to transport so it is a great complimentary dish for to-go items.
· Rice is multicultural with flavors around the world from Japanese to Chinese, Brazilian, Thai, Spanish, Turkish cuisine and more.
These are just some of the reasons why there are hundreds of restaurants throughout the city that feature delicious, multitextured and flavored rice across their menus. Here are a few must-see spots in New York for rice lovers.
The Wei: 30 Dekalb Avenue, Flatbush
The Wei is in downtown Brooklyn and is a bit of a hidden gem. You choose a base, your protein, then add pickles and vegetables. Simple, right?
You'd be surprised how delicious it is because everything is plated and made fresh to order with a rare combination of love and skill, all for around $10. Tip: Try the green Scallion Fried Rice.
Nyonya: Chinatown, 199 Grand Street, ilovenonya.com
This is for the fried rice lovers, and who says rice should be reserved to a side dish! Why not the main entrée? Well Nyonya is a Malaysian restaurant that features some of the best fried rice in the city.
Try the Pineapple Fried Rice, which features soft rice grains that are smothered by chicken, eff, mushrooms, vegetables and delicious chunks of fruit.
Be warned though, it's a cash-only spot, but with over 150 different options from which to choose, from roti canai to nasai lemak (coconut rice, chicken pickled vegetables, and anhovies0, you won't mind making a trip to the ATM.
Angkor Cambodian Bistro: Upper East
This popular spot is a bit more formal as you can actually dine in and they take plastic. Started by the former owners of Royal Siam in Chelsea, Minh and Mandy Truong, they offer a wide variety of delicious dishes.
Try the Siem Reap noodle with flat rice noodles and a soybean paste sauce, the coconut seafood curry, or any of the Khmer dishes. It's hard to go wrong here.
Lali's Restaurant: Hell's Kitchen
If you're looking for something a bit low key and no-frills, try this inexpensive Manhattan spot. To be sure, it's a bit cozy as there are only a few tables and a counter with stools facing the open kitchen.
It features Dominican style dishes such as baked chicken or beef stew with rice and beans, or even tortilla espanolas if you come in the morning. Chop it up with the locals and you'll be treated like family.
Somtum Der – E. Village
Like things hot? This place is for you. Somtum Der features Thai cuisines that are hotter and sourer than anything you're probably accustomed to.
Try the green papaya salad – any of it's 8 different versions! Or go for the marinated pork skewers, deep-fried chicken or the larb (minced meat salad) with sticky fried rice to cool off your taste buds.
The Halal Guys – Midtown Manhattan
We couldn't leave the Halal guys off the list and have a proper rice lovers list. These guys are well-known throughout the city for their food carts that feature delicious Middle Eastern cuisine for less than $8.
It's simply chicken over rice but the sauce is what sets it apart. Be sure to drown your shredded chicken and orange-colored rice in their famous white sauce. As a matter of fact, get some extra white and red sauce in packets on the side.
Sushi Nakzawa – West Village
This is an awesome Japanese sushi bar and it's probably the priciest spot on the list, but it's well worth it.
You'll have to make a reservation here to enjoy chef Nakazawa's delicious entrees as the Endomae-style fish served on top of seasoned rice, the Japanese Uni, or the wagyu skirt steak nigiri, but you'll be glad you did.
Ravagh Persian Grill – LES and Midtown
This is an Iranian restaurant with locations throughout L Island and Manhattan that has been around since 1998.
They have amazing specialty rice such as zeresk polo and basmati rice. They also have more traditional meals such as lamb shank, a variety of kebabs and stews that are native to Iranian culture that feature a mix of beef, kidney beans, parsley, and dried lemon.