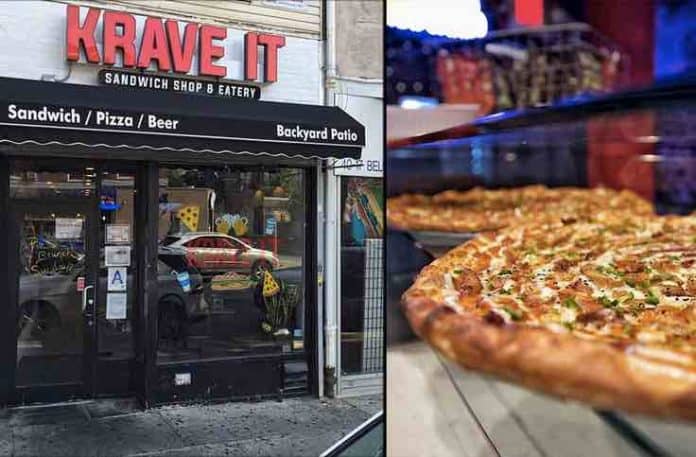 New York is all about busy lives and exciting lifestyles. Most of us work with our blood and sweat for the entire week and therefore it's important to treat ourselves with the scrumptious food varieties that New York has to offer. Fine dines may have their charm but nothing beats the taste bud tantalizing experience that is offered by NYC's street food.
Whether you're a corporate executive who is looking for a quick lunch fix, a foodie who just wants to eat out on a Sunday afternoon or a tourist visiting the beautiful city who wants to satisfy the mid-shopping hunger, New York has all the right options to make your soul happy. Although thanks to the Internet, most burgers and wraps can also be made at home today, of course, the distinct flavor that commercial kitchen equipment adds to our food is unparalleled.
If you are a street food fan in New York and would like to try out some amazing options, here are three of the hidden food gems that are a must-try.
Krave It
Krave it exists as a small scale pizza and burger joint in the heart of Bell Boulevard. It is probably one of the most underrated eateries in the city, perhaps due to its small size. However, the range and uniqueness of its menu are inversely proportional to its physical size. This small corner café is one hell of a food bomb that will truly nudge your taste buds. On the face of it, it's just sandwiches, pizzas, burgers and a few other sidelines such as wings. However, when it comes to how they are served, the selection of the menu is unmatched by any other fast food joint in the city, the carefully selected ingredients, handpicked pieces of bread and yummiest sauces combine to create some of the most amazing sandwiches, burgers, and pizzas.
Wolfnights
If you are a street food fan but would also like to keep it quick yet healthy, Wolfnights is the answer to your problem. Located in a corner of Ludlow Street, Wolfnights is a small establishment that primarily sells wraps. However, each one of those wraps is delicious, healthy and wholesome at the same time. It is a phenomenal blend of fast food and healthy eating with its fresh and ingredients that goes into those uniquely crafted wraps. Each wrap is unique in its way and deserves to be appreciated for the distinct, powerful flavors that you experience. Wolfnights is also the ideal street food place for people who have gluten issues.
Takumi Taco
Sounds like a cool Japanese place, right? Well – it is! This fast food joint offers extremely unique fusion combinations of Taco, which is Mexican, with Japanese ingredients. Ever tried a Taco with tuna, avocado and jicama? If not – you should definitely visit Takumi Taco. You'll enjoy food creations that you just can't find anywhere else in New York.