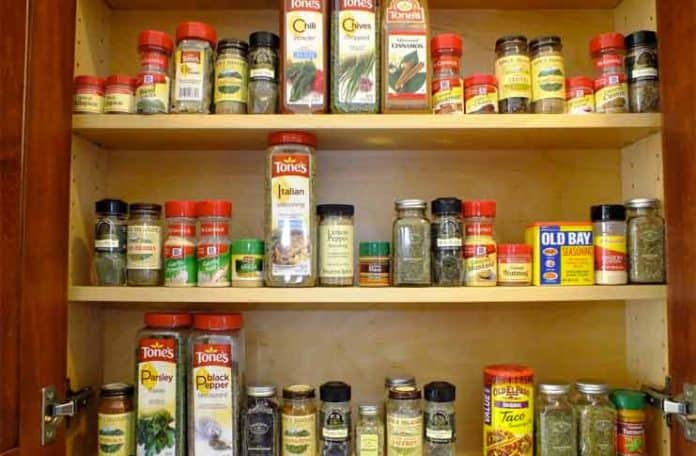 Running a restaurant business is a tough ordeal. Late celebrity chef and travelogue host Anthony Bourdain once famously said: "If anything is good for pounding humility into you permanently, it's the restaurant business."
However, that doesn't deter most people from launching their own restaurant and physical embodiment of a food-driven vision. If you're new to the game, you might have already ticked off most of the steps on your to-do list—readied the business plan, money in the bank, hired the core staff, leased the commercial space, and procured all the necessary permits and licenses. But there's still one major task on the list—setting up the restaurant's kitchen.
According to experts at thekitcheninspiration.com, the kitchen is the nerve center of your restaurant, so the process of setting it up has to be immaculate. A poorly-designed kitchen impacts the productivity and efficiency of your chef and the kitchen staff, and by extension, the food you put out. That can prove to be the death knell for your restaurant dreams. Here are a few things to keep in mind while setting up your restaurant kitchen:
1. Build a List of Essential Equipment
The right pieces of equipment are the essential cogs of your well-oiled machine, that is your restaurant. You should make a list of all the necessary equipment and make sure it corresponds to the menu and the theme of your restaurant. A barbeque joint will require a different set of machinery than a pizzeria.
Segregate the list based on key departments such as cooking appliances, safety, storage, and sanitation. The cooking appliances section will include things like a commercial oven with cooktops, fryers, grillers and toasters, among others. Storage can again be subdivided into cold and dry storage, where the former will include commercial refrigerators and freezers or even a walk-in refrigerator depending on your requirements, whereas the latter includes shelves and cabinets.
In the safety section, make sure to include non-slippery floor mats to ensure your kitchen staff don't slip and fall due to wet floors during busy service hours. Also, include proper ventilation and fire safety equipment after checking your local regulations and consulting your local fire and safety authorities. In the sanitation section, don't forget to include a commercial dishwasher and an efficient sink. Make sure you keep track of your budget as well, as it's easy to get carried away and buy a lot of unwanted equipment. Ensure that you buy what's absolutely necessary in the beginning and slowly add to your kitchen as you start raking in the profits.
2. Design a Functional Space
The layout and design of your restaurant will be essential factors in determining your restaurant's success quotient. Space is usually a limiting factor while setting up the location. A full-blown commercial kitchen requires ample space. The chef and his kitchen staff need the space to avoid bumping into each other, and things can get heated up during peak hours.
However, you can't devote all the square footage for your kitchen as you can't afford to compromise on the seating/dining area, as that's where your revenue will come from. According to Entrepreneur magazine, "Typically, restaurants allot 45 to 65 percent of their space to the dining area, approximately 35 percent to the kitchen and prep area, and the remainder to storage and office space."
You should also ensure that you involve your chef in the design process. An experienced chef comes with years of experience regarding not just cooking, but also around working in a commercial kitchen. His/her valuable insights can help you design a more efficient and functional kitchen that's best suited for your restaurant and menu.
You should also ensure that your kitchen complies with all the restaurant safety regulations and health codes. Violations can cost you dearly or can even get your restaurant shut down.
3. Install A Kitchen Display System
Once your kitchen is set up, make sure you install an efficient digital kitchen display system. This will help boost the speed, productivity, and efficiency of your production area. It acts as a communication link between the frontend and the backend for your restaurant and helps manage orders, streamlines the workflow, reduces wastage and labor costs, and helps enhance the overall customer satisfaction quotient. A digital KDS can also be easily integrated with your restaurant's POS (Point of Sale) software, website, mobile app, thereby streamlining your entire restaurant operation.
4. Make a Plan to Keep the Space Clean
Once you've set up your restaurant kitchen, you should put a system to keep the space clean. Not only is it a mandatory step to ensure that you don't violate any health codes, but it's also a moral duty to ensure that you serve clean and hygienic food to your customers. You will be personally held responsible for any illness caused to a patron by the food you serve. It also creates a negative work environment that would eventually reflect on your food and your restaurant's brand value.
Mission Kitchen
Although it may sound overwhelming, but setting up your restaurant kitchen is not that difficult a task if you are organized and follow a well-thought-out plan. The tricky part is managing the kitchen and ensuring that everything runs smoothly. An efficient digital kitchen display system can, therefore, prove to be a valuable tool for this process.