Whether you're a small, hipster food purveyor, or managing a large restaurant kitchen, maintaining your commercial kitchen equipment is essential. Keeping these appliances in good working order ensures high health and safety standards, as well as top food quality. Careful, regular maintenance can also save you money in the long run as you won't have to replace entire items so often. 
Here are a few essential ways to prolong the life of your kitchen equipment. 
6 Key Tips For Maintaining Commercial Kitchen Equipment:
1. Repair Equipment 
First things first, if its clear your equipment needs to be repaired, don't put this on the back burner. After long use, appliance parts may wear out and need to be replaced. Keeping on top of repairs can save you a lot of money you would otherwise need to expend on emergency repairs or replacing your appliance altogether. 
It's best to get an expert technician in to sort out repairs and replacements so that you know the job is being done properly. A credible company will be able to repair your appliance using the right tools. For instance, if you own Hobart equipment, they will only use Hobart equipment replacement parts to maintain the equipment's lifespan.  
2. Buy from Reputable Retailers
When you set up your kitchen or get new equipment, make sure you purchase from trusted companies. Look for those that offer long-term warranties, just in case something goes wrong. A reputable company will also help you install the appliances correctly, so you are ahead of things from the get-go. 
3. Read the Owner's Manual
This may sound obvious, but it's probably one of the most overlooked issues in maintaining commercial kitchen equipment. It often happens that heads of kitchens don't bother to read the equipment manuals. There are often special tips for handling, cleaning, and caring for equipment in these manuals to help you keep each item in the best working order. Don't just assume you know what you're doing – read the manual to be absolutely sure.
4. Inspect Equipment Often
Even if you have your appliances serviced by a professional regularly, it's best to check them yourself often as well. Checking before or after opening shop every day is ideal, or at least do a thorough check once a week. This way, you will pick up any problems before they get bigger.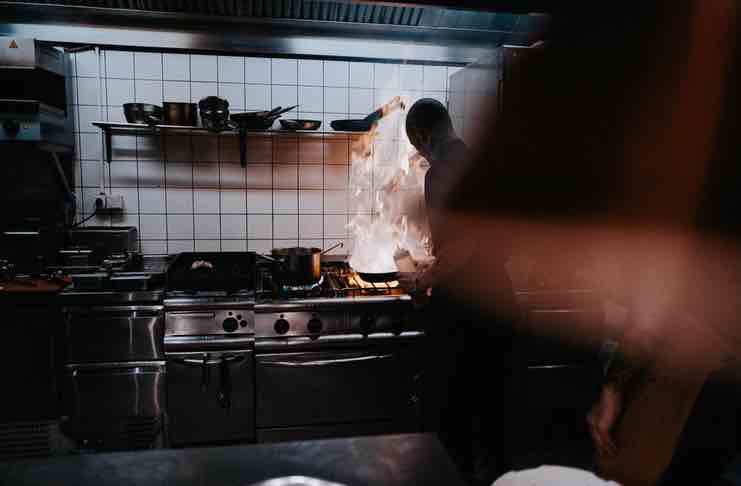 5. Deep Clean and Sanitize Regularly 
Anyone in the food industry knows the importance of keeping every inch of your kitchen sparkling clean. It helps you adhere to health and safety regulations, thereby keeping your customers safe and happy. 
A regular deep cleaning helps prevent dust, debris, grime, and grease from building up. This build-up can cause rust and generally poor machinery condition. Eventually, dirty, rusted equipment will fail on you. 
You also need to make sure you adhere to the correct cleaning directives for each item. Using the wrong solutions and methods can cause damage. If you are not sure how to properly clean your equipment, get in touch with the company who made it, or consult the owner's manual. 
6. Schedule Routine Expert Maintenance 
For your larger kitchen machinery investments like commercial refrigeration, cooking, and processing equipment, it's best to get them serviced every six months or so. Routine care can keep your equipment safe and easy to use. It can also help your equipment function at optimum levels, which keeps your standards high and can also save you money on electrical bills. 
Final Thoughts
As you can see, maintaining commercial kitchen equipment and keeping it in good working order is not difficult. It just takes some routine inspection and care. Be sure to check items often, clean well, replace and repair worn-out components, and get an expert to service equipment routinely. 
Want to read more of our latest posts? check out our article about e.terra and its flexible commercial kitchen solutions.