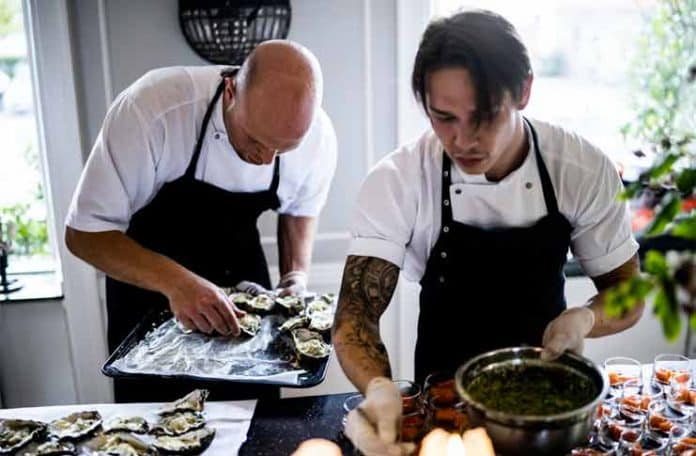 Nowhere in the world outside of Italy is Italian food as ubiquitous as in New York. It's part of the city's lifeblood. From the glorious New York pizza slice to the world-renowned pasta restaurants, wonderful Italian food has been around as long as the city itself.
 If you have experienced the amazing Italian food NYC has to offer and want to bring this level of tastiness into your own home, here are a few pantry showstoppers that will transport you to your favorite NYC spot.
1) Sicilian Pistachio Spread
Sicilian pistachios grow in the fertile volcanic soil of Mt. Etna, giving them a unique and world-famous taste and character. There are many ways to enjoy the pistachio: by itself and lightly salted, as creamy gelato, or spread over rustic ciabatta loaf. Artisanal Sicilian pistachio spread brings a sweet, nutty luxury to any brunch or appetizer.
2) Italian Olive Oil
A great deal of supermarket olive oil is marketed as Italian but pales in comparison to the real deal. Finding a procurer of quality Italian olive oil will transform your opinion of this popular product.
Proper Italian olive oil isn't just something you splash in a frying pan to stop things from sticking; it's an ingredient in itself, a few drops on a creamy mozzarella ball and a pinch of salt – heaven.
Get in touch with a good procurer and learn how much you can do with this liquid gold.
3) Balsamic Vinegar of Modena
The Modena region is famous for its sports cars, museums, and balsamic vinegar. Like olive oil, tasting is believing. The richness of the taste makes this a product worth spending a few extra pennies on.
 Combining quality olive oil and balsamic vinegar on a salad provides a dressing in itself. No need for store-bought vinaigrette when you have the two most essential components in the perfect original. 
4) Calabrese Hot Peppers
 The unique taste and spice profile of Calabrese hot peppers make for a great condiment. A bit of Calabrese hot pepper (available in a jar) on a slice of pizza elevates your meal to new levels. You can also spread these peppers on bread or use them in pasta sauces. As ever, your taste buds are your guiding light.
5) Buffalo Mozzarella
 Buffalo mozzarella from the Campania region has a texture and taste like no other. Regular mozzarella is so often just a soft cheese with the bare minimum of flavor, and even more expensive supermarket options don't get close to what it can be.
If you can get your hands on some buffalo mozzarella from Campania, don't put it on a pizza. Just drizzle a bit of olive oil, add a pinch of salt and black pepper, and enjoy it as a starter. Perhaps slice it onto ciabatta bread. The taste is sensational, the texture is to die for.
6) Tuscan Black and White Truffles
The region of Tuscany is a stunning landscape of green hills and picturesque villages. Some of its greatest offerings, though, come from below those verdant trees, down on the ground.
 Pigs are renowned truffle hunters, and perhaps the wild boar that populate the Tuscan forests enjoy a truffle from time to time. The locals use their dogs, though, to seek out the beautiful Tuscan black and white truffles.
If you can find a reputable procurer and have a special occasion to cater for, Tuscan truffles are a real showstopper.
Create Your Own Italian Pantry Today
Good food keeps the world going round, so make use of this rich world of ingredients! Take care of your pantry and fill it with beautiful Italian foods, and live la bella vita!