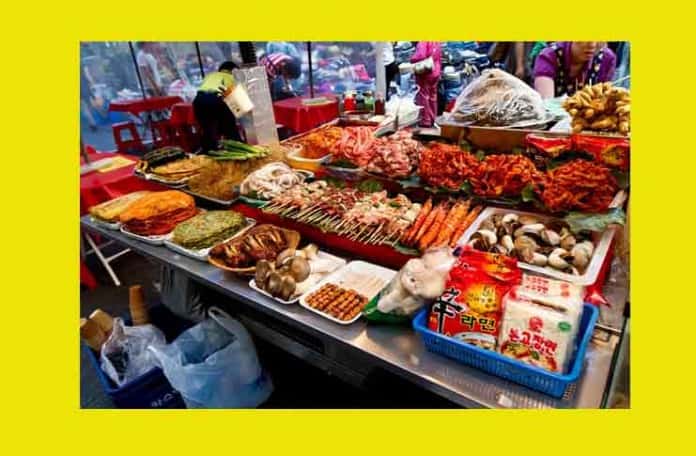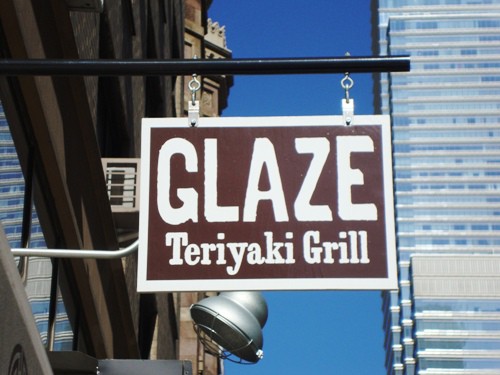 A few weeks ago, I was contacted by the team from Glaze Teriyaki Grill (638 Lexington Ave bet 54-55th St).  They saw our posts raving about Num Pang, and thought that Glaze Teriyaki Grill might also be a good candidate for our Honorary Street Food category.
It's taken me a while to get there, but I recently did.  My lunch was a combo of salmon and chicken teriyaki ($10) over rice from Glaze Teriyaki Grill.  Might they be the next addition to our Honorary Street Food category?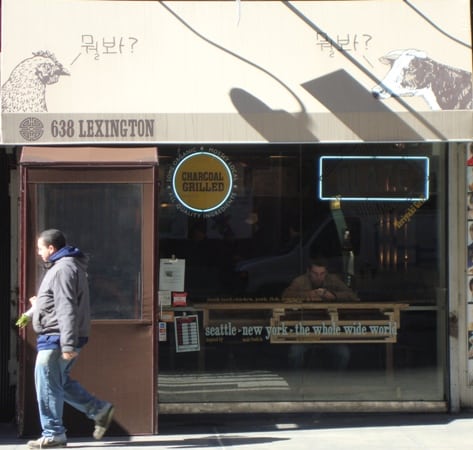 They certainly fit the first criteria for the Honorary Street Food category – a storefront with few or no seats.  There were 4 tables and about 10 stools at counters around the store.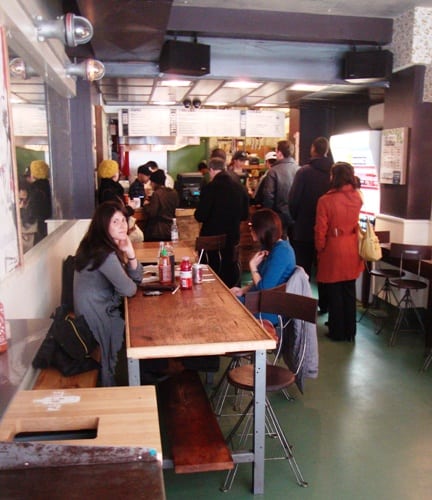 As far as the second part of the Honorary Street Food category, teriyaki is a popular street food in Japan and some other places, like Seattle.  At this point, if the food is good, Glaze Teriyaki Grill should qualify for our honorary Street Food category.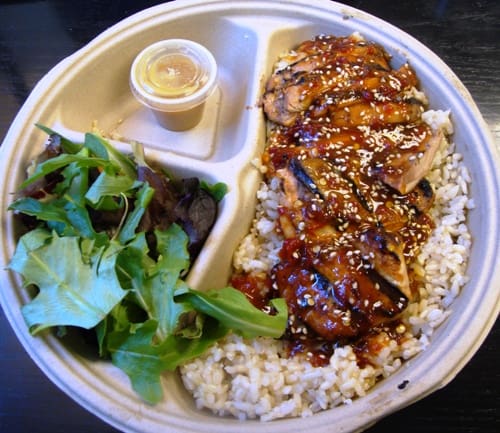 There were two pieces of salmon teriyaki and a chicken thigh cut up into about 6 or 7 thin strips.  Lunch is served over brown or white rice, and comes with a salad and a choice of ginger carrot or sesame dressing.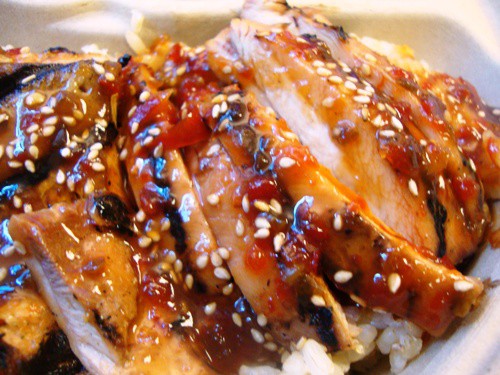 The chicken was moist and flavorful, and you could see grill marks on the chicken.  The teriyaki glaze was good.  It was a little thick, which helped it stay on the food, but it was still more of a glaze than a sauce.
I asked for spicy sauce, which cost $1 extra, and it was plenty spicy.  They had an extra spicy option, but that would have been overkill.  They also sprinkled sesame seeds on the lunch, which I really like.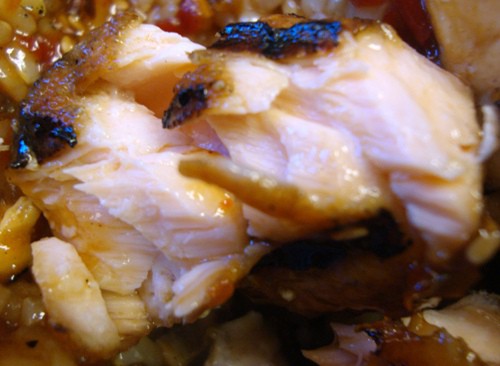 The salmon teriyaki was even better than the chicken.  Nicely charred on the outside, moist and pink on the inside.  Perfectly cooked on the grill.  Mmmm good.
The salad was a mixed bag of greens, but was much better than the iceberg lettuce used by most of the street vendors.  The sesame dressing was nice.  It was thicker than expected, and had a little citrus flavor too.
Glaze Teriyaki Grill will definitely be added to the Honorary Street Food category.  The combo platter was $10, but most of the lunches are between $6.75 and $8.50.
If you're around 54th & Lex, Glaze Teriyaki Grill is a good option for lunch (or dinner), and unlike most street food vendors, they deliver to your door!