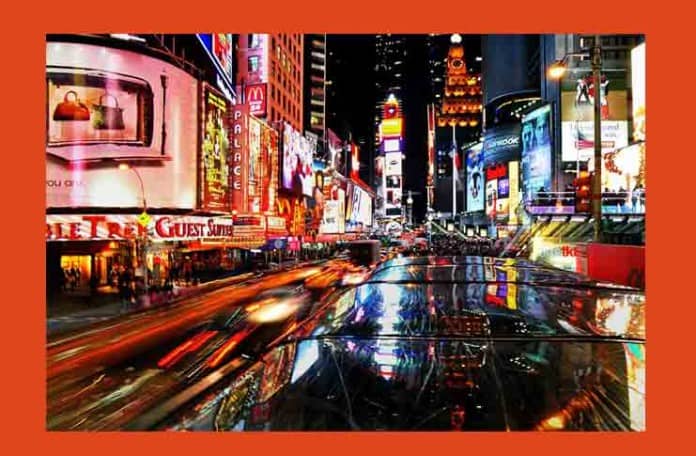 If you follow NYSF on twitter, you might have read that we are heading down to Austin next week for SXSW to enjoy some great music and food.
Also going to SXSW next week is Jack White's Third Man Rolling Record Store (RRS).  If you're a music fan, this is pretty cool!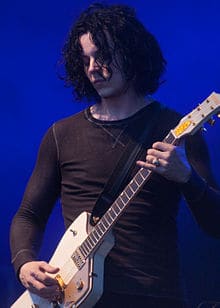 Jack White from The White Stripes, The Raconteurs and The Dead Weather (among others) has literally put together a rolling record store for his label, Third Man Records.  Jack already has a Third Man Records store in Nashville, but wanted to bring his music and the music he loves to the people.
Some of our younger readers may not know what a record store is (or what a record is, for that matter), but we spent our childhood listening to delicious, warm, vinyl records.  The sound quality was significantly better than the digital music that came after it.  Some of this feeling may be nostalgia, but I believe there is scientific proof that vinyl has a wider range of sound than CD's and digital music.
From the Third Man Records website:
"Over the past couple years we've been listening, and we know that a lot of you just can't make it down to Nashville to see our little store or buy our limited edition merchandise. We get that, and we'd love to see you all face to face too. So…how about we bring the store to you?We are overwhelmingly excited to present to you…..
A lot of blood, sweat, and tears went into this machine. This is a one-of-a-kind, true innovation in the world of record distribution and retail and we can't wait to get it out on the road. Check out just some of the trucks features:
A full menu of Third Man merchandise including 45s, LPs, just like our record shop in nashville, and all new (and exclusive to the truck) Rolling Record Store™ collectables and souvenirs including t-shirts, tote bags, drinking accessories and all kinds of flare two turntables and a microphone, the store will be playing from vinyl records from our catalog as you shop, with guest d.js doing special sets a high quality PA and amplification system with 8 channel mixer and electric outlets so singers and even full bands can plug straight into the truck from the outside and play wherever and whenever we park the truck.
Fully-customized styling designed by Jack White in conjunction with an auto custom shop to reflect the look, feel, and panache of Third Man Records' Nashville location and our famous pop up stores.
So where and when can you see this beauty? Well, we intend to keep it out on the road regularly; hitting shows and festivals and any other strange location in this great nation we can think of. But you'll be able to see it FIRST at this year's SXSW music festival March 16 –20. We're going to do it in style with musical performances, guest DJs, exclusive records and merchandise (including 4 different tri-colors), giveaways and plenty of surprises.
We'll be announcing all of the SXSW details over the next couple of days (We are Hex and Pokey LaFarge Tri Colors anyone?) so keep your eyes out for that, but all you need to know for now is that SXSW March 16-20 is the place to be to get your first look at the Third Man Rolling Record Store™. You're Welcome! (too soon?)"
We definitely have to check this out.  We'll be filing reports from SXSW, so stay tuned.
You can follow the Third Man Rolling Record Store on twitter here.