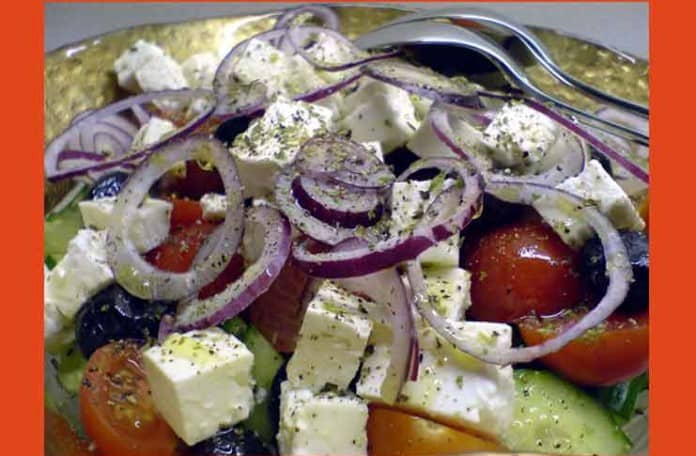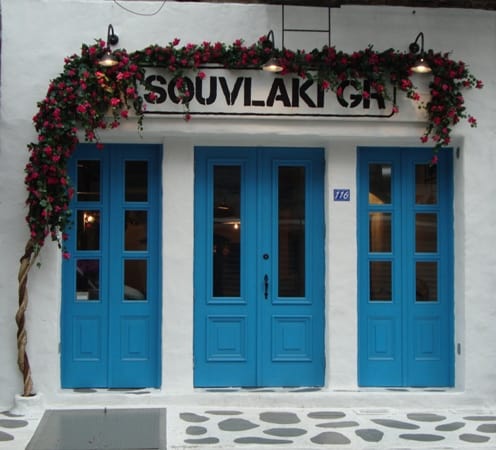 Today was the big day – the opening of the Souvlaki GR restaurant at 116 Stanton St.  We've been in touch with the people behind the Souvlaki GR truck since before it even opened last August, and were thrilled when they won the 2010 Vendy Award for Rookie of the Year.  It was like everyone else recognized what we already knew – that their food was delicious!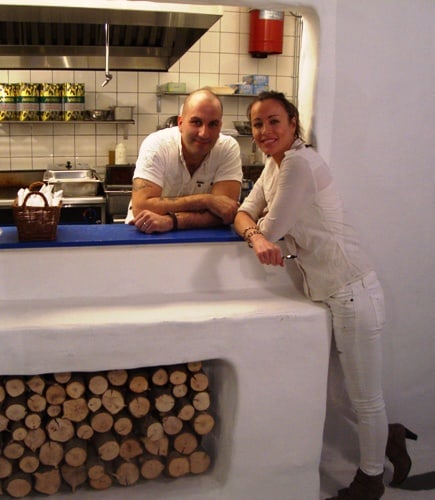 Now Abby, Pavlos and Kosta have given birth to a new baby on the Lower East Side.  The Souvlaki GR restaurant is like a small piece of Greece transplanted to New York City.
It was raining when I got there earlier today, but once I walked inside, it was like you weren't in New York any more.  The lighting made it seem sunny, and there were even some tables with umbrellas to block the "sun".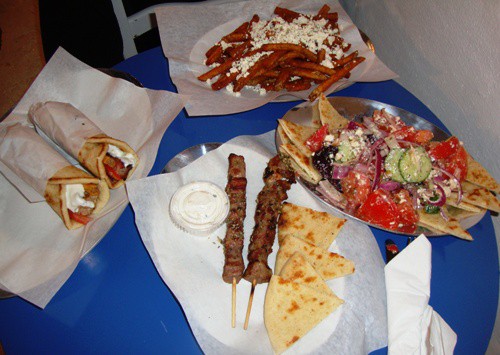 The food is pretty much the same as on the truck (meaning excellent), with a few additions like salads, desserts, and beer, although the beer will be delayed about 2 weeks due to bureaucracy.
Click through to check out more pictures of the restaurant, as well as news about when the Souvlaki GR truck will be returning.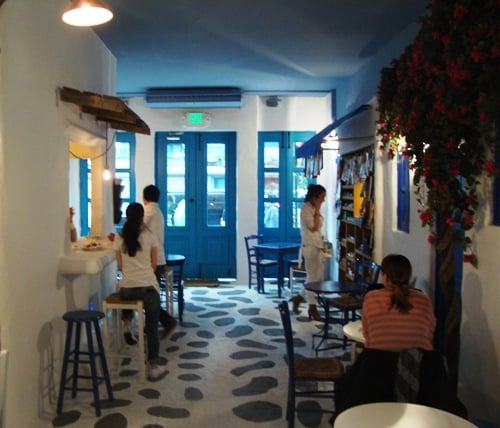 Everything inside is sea blue and white, and it looks like the restaurant came right out of a Greek resort poster.  There's even a newsstand with candy and magazines as soon as you walk in.
There are a few small tables tucked into nooks with pillows, and some tables are on raised platforms.  There is bougainvillea hanging down from the ceiling in a few places, which adds some pink and green to the scenery.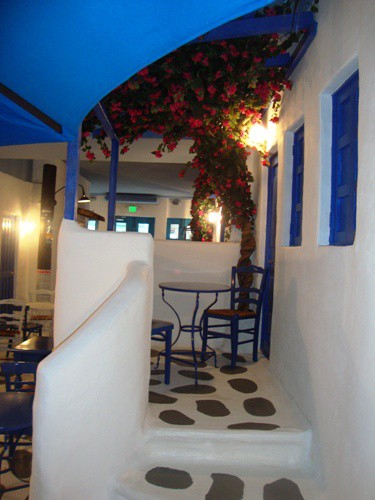 It might look narrow in the pictures, but there is seating for 40, and it does not feel crowded.  It feels comfortable.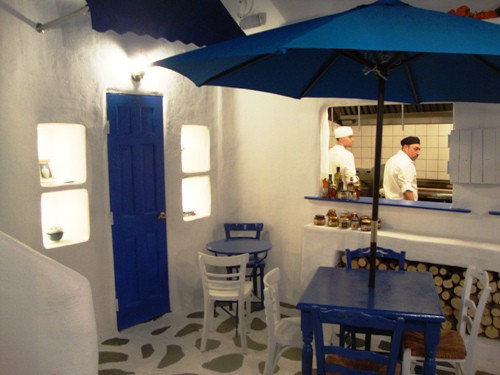 The restaurant is not wide, but it goes pretty deep, with the bar and some stools across from the newsstand in the front.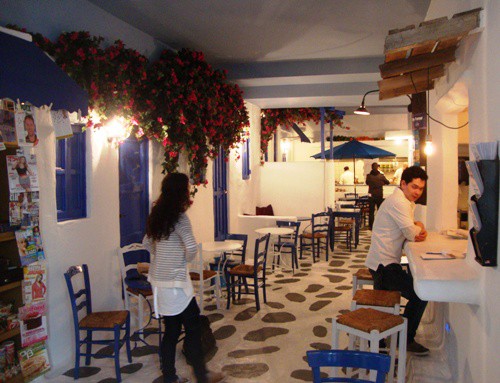 Well, that's about it for the pictures.  It looks even better in person, so stop by and enjoy some Greek hospitality from the Souvlaki GR team.
Oh, I almost forgot.  Pavlos told me the Souvlaki GR truck will be back out Wednesday evening for the Brooklyn Brewery event, and they expect it to be back in the NYC streets full-time towards the end of next week.
Congratulations all!  The restaurant is beautiful. Job well done!  We look forward to enjoying some peaceful, relaxing times and wonderful Greek street food at one of your tables.