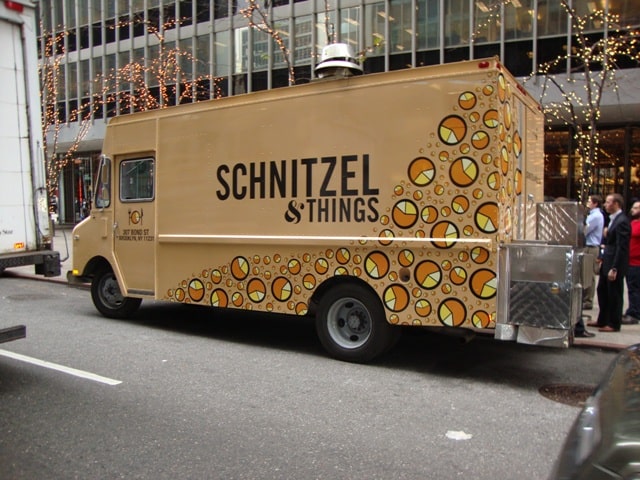 It's a big week for food truck to restaurant crossovers.  Yesterday, the new Souvlaki GR restaurant opened on the LES, and today, Schnitzel & Things is opening on 3rd Ave and 45th St.
The weather is also great for getting outside and enjoying great New York Street Food.
As always, check the Mobile Munchies twitter feed before heading out, in case anyone had to move at the last minute.
schnitznthings Guys, truck won't be out today. It's showtime for the store though:) Opening day! Wish us luck. Hope to see some of you 2day:)