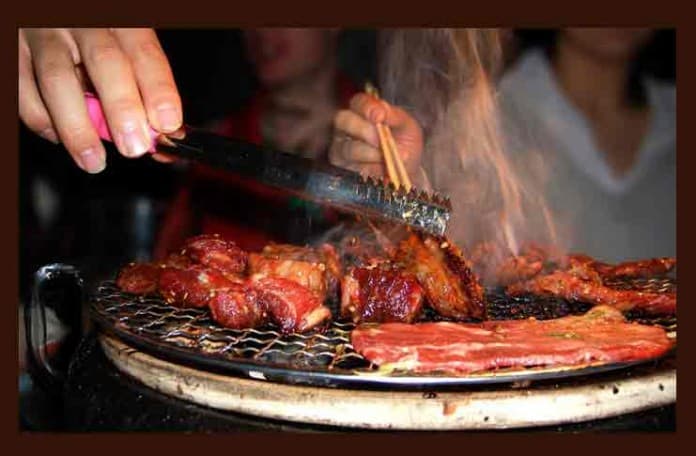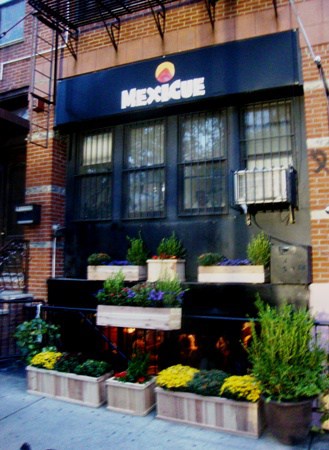 Last night I was invited to the Grand Opening Party of the new Mexicue store at 106 Forsyth St.  It's right on the edge of the Chinatown/Lower East Side border, right across the street from Sara Roosevelt Park.
They have been in "soft opening" mode for the past week, but last night was not a preview for food bloggers and writers, as I initially thought.  When I was invited to the opening of their first store in early July, it was such an event, with everybody receiving a certain number of items to taste.
This was a Grand Opening Party for friends, families and colleagues.  Beer and wine were flowing, food was coming out of the kitchen on a regular basis, and this was more of a celebration than a planned, structured event.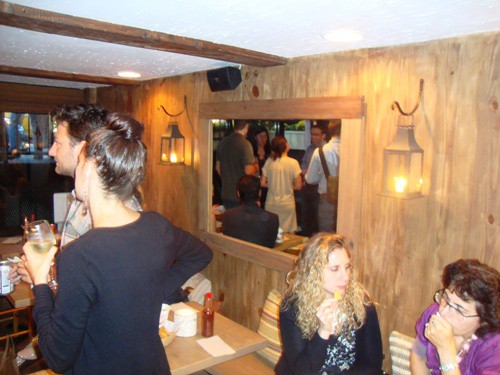 The menu is the same as the Seventh Ave store, so I won't go into detail about the food.
As for the space, it's down a couple of steps from street level, and is a little larger than the downstairs of the Seventh Ave store, but it doesn't have an upstairs dining room, as the other store does.  There's a lot of light wood on the walls and benches, throw pillows on some of the benches, lanterns hanging from the walls, and wooden rafters in the ceiling.
It was tough to get a good look with everyone there, but the room had a cozy feel, with a nice bar and serving counter across from the front door.  A large menu is on the right wall as you walk in, and the kitchen, which I looked at through the door, appeared pretty roomy.  They expect to have a beer and wine license within the next couple of weeks, making for an even more comfortable place to hang out and enjoy some excellent, inexpensive food and a few drinks.
Congratulations and good luck to everyone involved with the new Mexicue store.  It has all the signs of another successful venture.