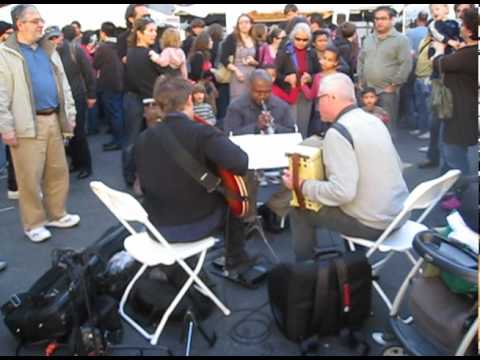 The Zagat Food Truck Frenzy has gotten a lot of press and retweets from many of the food trucks involved – but just in case you haven't seen anything about it, here goes.
Next Wed, May 18th, there will be 20 food trucks on 21st & 22nd St between 10th & 11th Ave serving lunch from 12-3pm.  A $12 ticket get you a choice of food from any 4 of the 20 trucks involved .
The participating trucks are listed as Bian Dang, Big Gay Ice Cream Truck, Bistro Truck, Cupcake Crew, Desi Truck, Endless Summer Tacos, Joyride Truck, Kelvin Natural slush, Korilla BBQ, La Cense Beef, Mexicue, Patacon Pisao, Pizza Moto, Souvlaki GR, Steak Truck, Sweetery, Van Leeuwen Artisan Ice Cream and more.
Please note $12 tickets are only available through May 8th here. There will be some $18 tickets available on the day of the event.