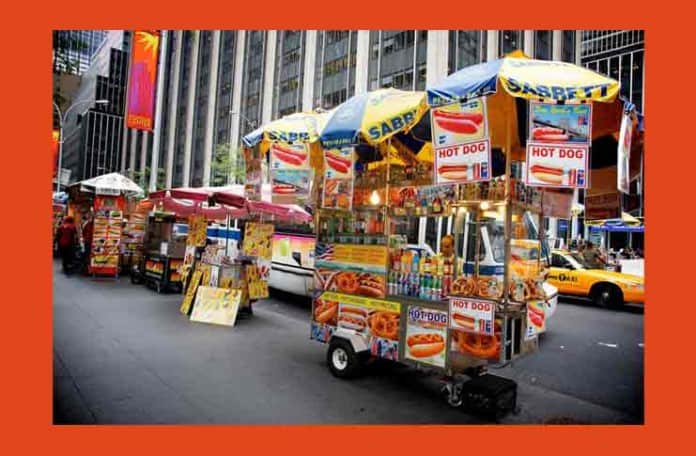 We recently ran across a video from Daniella on Design about food truck designs.  It included some history on street food too.  If I didn't know better, I would think she took the New York Street Food Tour last summer, which included very similar facts about street food history.
One thing Daniella definitely did borrow was one of our pictures.  At 3:30 into the video, she uses our photo of Oleg serving customers at the Schnitzel & Things truck.  From the look of the video, there are a lot of scanned photos, so we probably weren't the only ones she "borrowed" from.
Hey Daniella, it would have been nice if you asked, or at least gave credit, for the photo.  Next time, give credit where credit is due.  We are generally amenable to people using our photos, but please ask first.