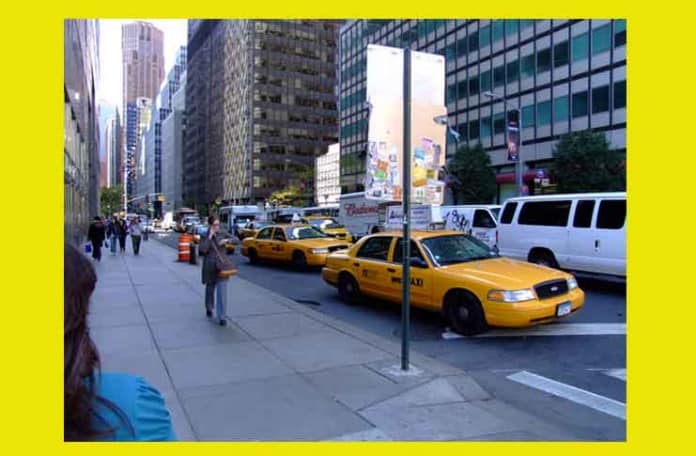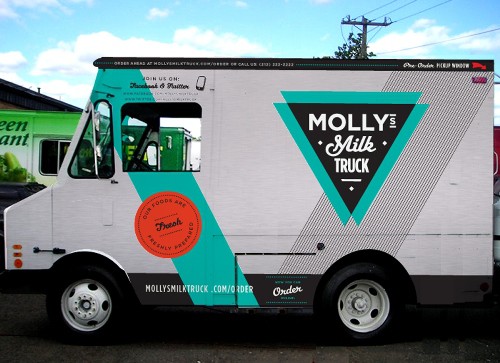 We wanted to let you know about another new food truck coming to our area, Molly's Milk Truck.  Don't worry Keith, it's very different from your Milk Truck.
Molly's Milk Truck was started by Hoda, who left the corporate world not because of the recession or being laid off, but because it was too stifling and unfulfilling.  Hoda hooked up with Jason to start Molly's Milk Truck.
According to Hoda, the concept behind Molly's is: New Age American – A Healthy Alternative to American Favorites.  Hoda told me that's where the Milk part of the name comes from – something wholesome and American.  As for where Molly comes from, let's just say they hope you'll be ecstatic after eating their food.
Click through for when and where they expect to be on the street, as well as a draft version of their menu.
Molly's Milk Truck is trying to shoot for opening in Hoboken in 3 weeks or so, but with all the stuff going on in Hoboken, they are thinking about Manhattan too.
Below is the first draft of their menu, but they expect daily specials to be a big part of the menu.  Hoda mentioned  specials like brown rice/quinoa dishes with fresh seasonal veggies, whole wheat pizzas with fresh seasonal veggies and low fat/reduced sodium meat and cheese toppings, healthy pasta dishes, and hearty soups.
They will also feature online ordering, where people can prepay for their food (the day before or day of) and pick it up from their VIP back entrance window.
You can follow Molly's Milk Truck on twitter here, facebook is here and the website is here.  We have also added them to our Mobile Munchies twitter feed here.
Stay tuned. We will let you know exactly when and where you can get some Molly's.