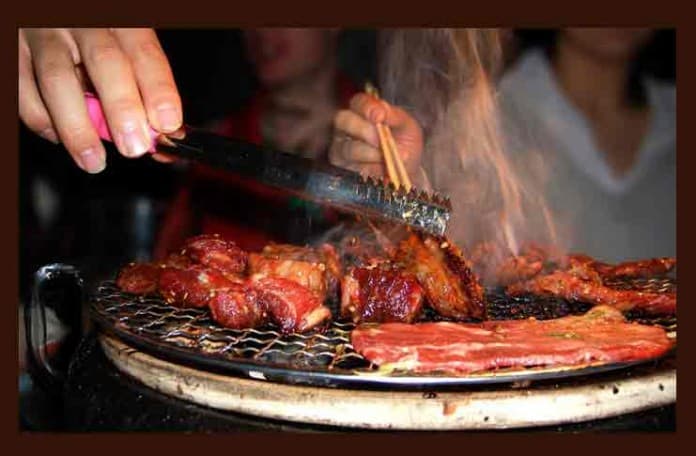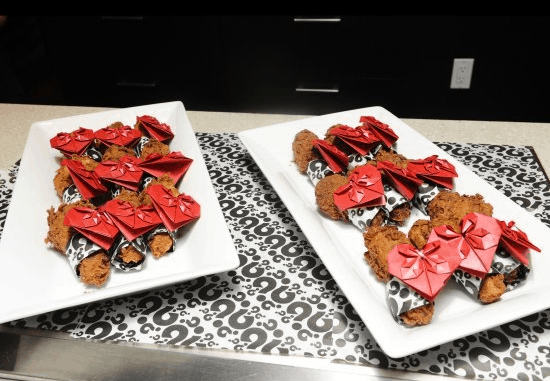 Ahmir "?uestLove" Thompson is best known as one of the creative forces behind the musical group The Roots, as well as the leader of the house band on Late Night With Jimmy Fallon.
Lately, he's been showing off his chops in the kitchen, as well as  behind the drum kit.  His new catering company, ?uest Loves Food, has been very busy lately, and they say they will be opening a buttermilk fried chicken food truck in the near future.
In an interview with AdWeek, ?uestlove says "Food trucks are the new black. And I'm trying to prove that fried chicken is the new cupcakes."
Click through for additional information on ?uest Loves Food, as well as more of his interview with AdWeek.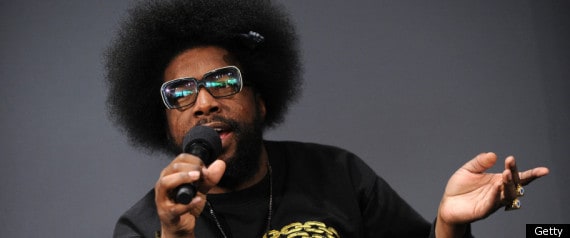 A week before Thanksgiving, ?uest Loves Food debuted with origami-wrapped fried chicken at Bon Appetit magazine's new party digs, BA Kitchen.
Last night, ?uestlove and ?uest Loves Food were at the Blue Note.  ?uest Loves Food took over the Blue Note's kitchen and served Creole-seasoned buttermilk fried chicken drumsticks called Love's Drumsticks.  ?uestlove himself was burning up the stage with singer and vocal acrobat Bobby McFerrin.
According to the Twitter account cook4quest, ?uestlove's creations include other reinvented classics such as sweet potato pie doughnuts on a stick…and they are looking to hire a pastry chef asap.
Questlove told Adweek he thought up the food truck idea while doing a few DJ gigs on the West Coast. "These really great, awesome food trucks would be outside selling weird specialty things.
"This one guy was selling his 'world famous' roasted corn. So at 3 in the morning, I'm watching these people kill all this Mexican corn. And I was like, 'Man, I want a food truck.' I imagined having a 'Soul on a Roll' Mister Softee truck that served good soul food," he told the magazine.
"In a perfect world, I would like to have a line of 15 really funky food trucks that go to all the festivals, the Bonnaroos, the Coachellas," Questlove said.
A perfect world indeed!
That's all the information we have for now, but as soon as we find out more details on the fried chicken food truck, we will let you know.