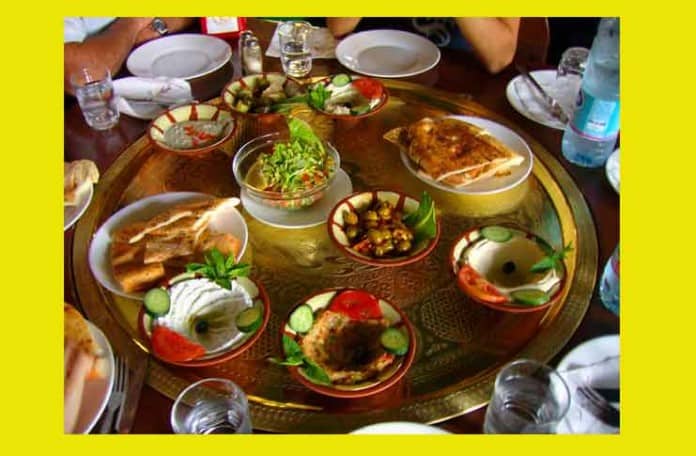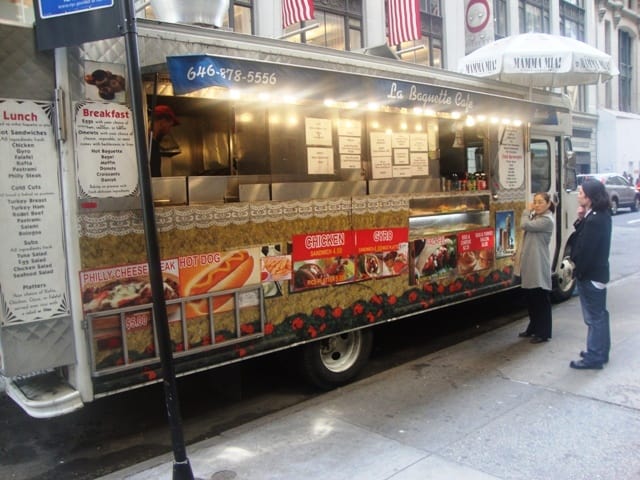 It was back to meat for Today's Lunch, but not chicken or gyro this time.  After seeing the kofta (spiced ground beef) over rice available at Little Morocco yesterday, I decided to try that dish from the La Baguette Cafe truck on the SE corner of 40th St and Broadway.
According to the guy taking my order, they have been there for the past 4 years, and the truck seemed to have a regular following, judging by the number of people coming up to the truck and the conversations people were having with the man taking the orders.  He was very friendly and seemed to know most of the people coming up to order.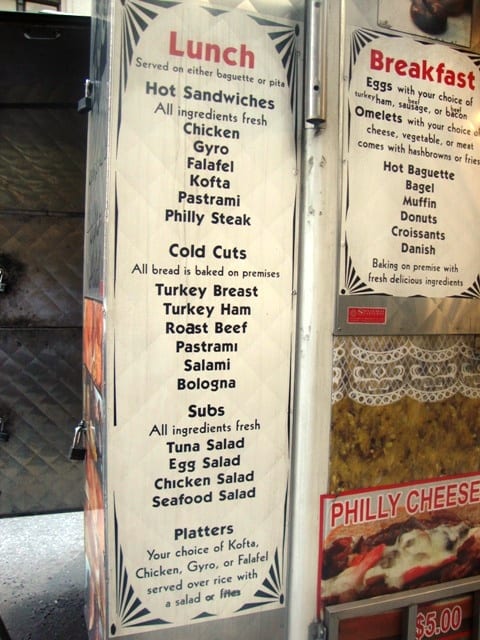 They have a pretty big menu, and I didn't hear the same thing ordered twice.  In the time I was waiting, besides my kofta over rice, there were orders for chicken over rice, lamb over rice, chicken fingers with fries, a halal turkey bacon sandwich with fries, and a gyro.  And that was just in the 5 minutes I was there.  They even have tacos and burritos.
He said it was taking a few minutes because the kofta had to be cooked – it was not pre-cooked.  This is usually good for bonus points in the street food world.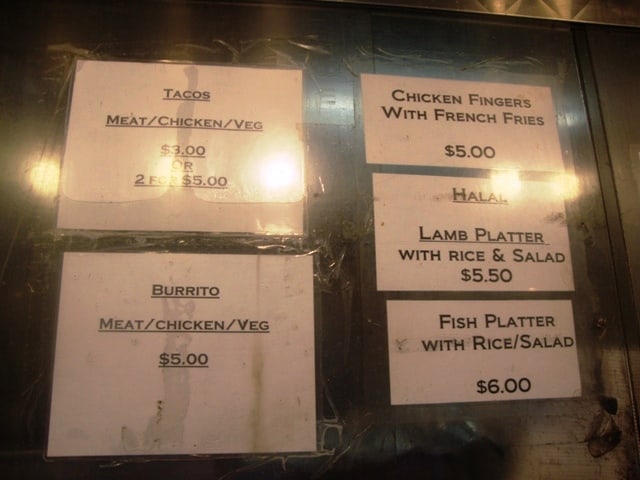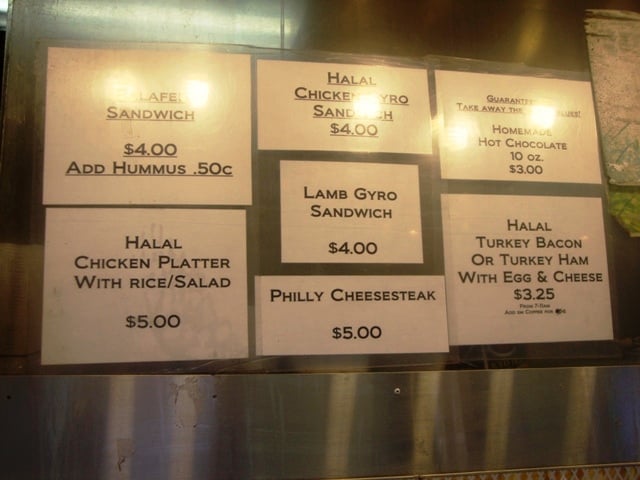 As far as the food, there was a lot of kofta over yellow rice, and it was lightly spiced, not heavily spiced as kofta often is.   In other words, it needed the white sauce and hot sauce, but with these sauces, it was tasty.  There were also some grilled onions in with the kofta, which added to the flavor.
The yellow rice was cooked just the right amount of time.  It too was lightly spiced, but the rice was not overcooked.  Yay!
I asked for hot sauce on the meat and white sauce on the side by the salad, but after tasting the white sauce, I put it on top of the meat.  It was mayo based, but the white sauce was spiced appropriately.  This was my first time at this truck, but next time I will get the white sauce on top of the meat.  The hot sauce was above-average hot, but not as hot as yesterday's hot sauce from Little Morocco.
Today's Lunch was a 7.5 out of 10.  There was plenty of meat, but it was fairly bland without the sauces on top.  However,  the sauces were good on the meat, and the rice was well done.  The salad was basic, but overall it was a decent lunch.  I definitely prefer kofta (ground beef) over gyro meat.  It's not as heavily spiced, but you can tell it's real meat.